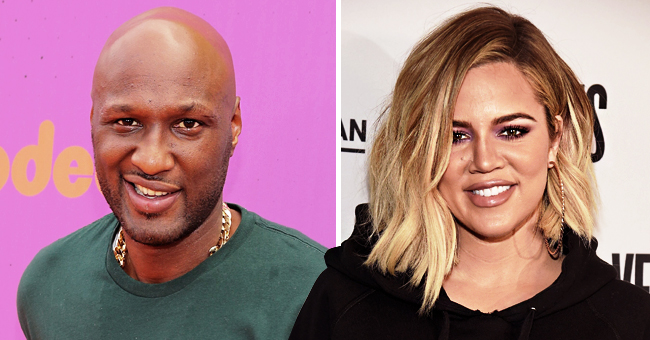 GettyImages
Khloé K. Supports Lamar Odom after Memoir Makes NYT Bestsellers List
Khloé Kardashian and Lamar Odom's marriage didn't end up in the best of terms, but still, the reality star has come forward to show her support for her ex-husband in one of his recent Instagram posts.
Lamar Odom's new memoir book, "Darkness to Light," earned the sixth spot on the New York Times' list of best-sellers in the category of Sports and Fitness over the weekend.
To celebrate, the NBA star took to Instagram to give a proper "thank you" to his loved ones, including Khloé Kardashian.
HIS WORDS
"Wow don't know where to begin. We did this! We made @nytimes best sellers list for my first book, Darkness To Light!" Odom wrote. "What felt like a lifetime of writing and working on this project finally came to Light, and I am grateful to YOU ALL!"
And added:
"Your continued support and love is appreciated! It took a lot of courage for me to get so raw and candid with you all, but I wanted you guys to get MY true story!"
He also thanked his children, Destiny and Lamar Jr., and continued: "My true fans, my friends and family love ya'll, @khloekardashian, @benbellabooks and my entire publishing team, my co-author Chris Palmer and last but not least the best publicist in the world @evesarkisyan for always doing your thing."
HER REACTION
As fans and friends alike poured over the comment section with congratulatory messages and good wishes for Lamar, Kardashian made an unusual appearance with a comment too, as she wrote:
"Look at God!!! Congratulations Lammy! Keep shining."

Khloé's comment on Lamar's post. | Source: Instagram/lamarodom
Fans of the former couple showed their excitement at the rare interaction, and some even expressed their hope for a reunion between the exes now that Khloé is single and Lamar seems to be a changed man.
"I have always felt like KoKo and Lammy were never finished..." wrote one user.
And another added,
"@khloekardashian miss you guys together wish our good lord to bring you guys back together. You are a good woman, and I believe he will change and be a good man to you."
THEIR STORY
Khloé and Lamar met in 2009 and married only one month after their first encounter.
In "Darkness to Light," Lamar gets candid about his cocaine and sex addiction and how that affected his relationship with Khloé, eventually leading to a messy divorce after a four-year marriage.
He also opens up about his near-death experience back in 2015, when he was found unconscious at a brothel in Nevada and fell into a coma after an overdose of drugs and alcohol.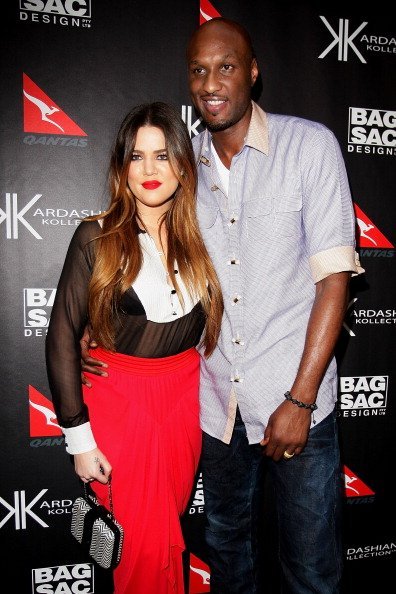 Khloe Kardashian Odom and Lamar Odom arrive at the Kardashian Kollection Handbag launch at Hugo's on November 2, 2011. | Photo: GettyImages
Back then, Khloé stepped up to take care of Lamar despite their split, halting the divorce proceedings to fulfill her role as his primary caretaker. For that, Lamar says he will always be grateful to the Good American designer.
"I wish I could have been more of a man," Odom told PEOPLE of his relationship with Khloé. "It still bothers me to this day. But regret is something we have to learn to live with."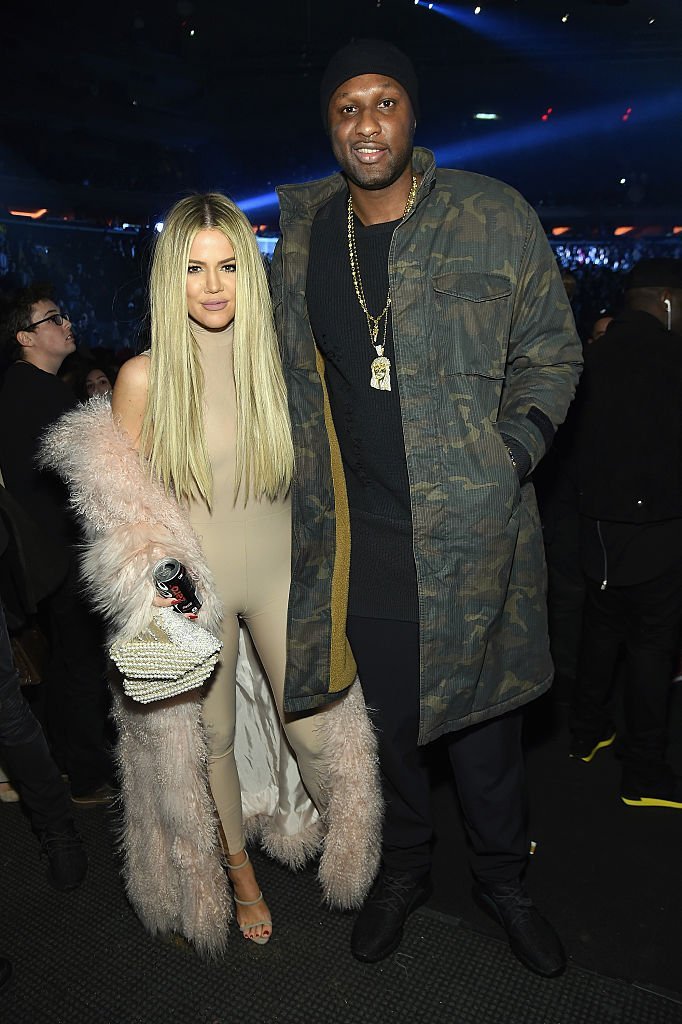 Khloe Kardashian and Lamar Odom attend Kanye West Yeezy Season 3 on February 11, 2016. | Photo: GettyImages
The 39-year-old has revealed he hopes to reconnect with Khloé at some point but says it's up to her.
"The love that I have, I don't think it'll ever diminish," he recently told Hollywood Life. "I married her after 30 days, and when I woke up from out of the coma, she was wiping my backside. So, I don't think that love will go anywhere."
Please fill in your e-mail so we can share with you our top stories!