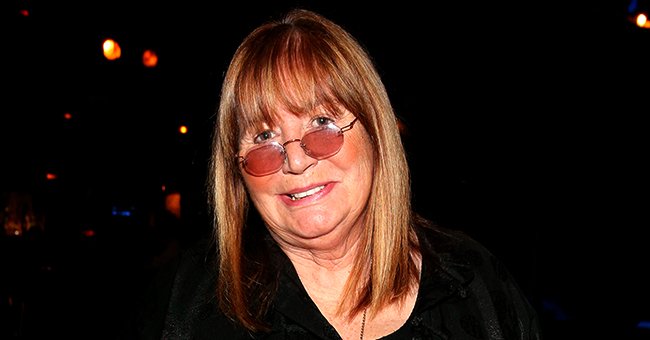 GettyImages
Final Years of 'Laverne and Shilrey' Actress Penny Marshall
Gorgeous, talented, and funny, Penny Marshall had it all. This is a sneak-peek into the life and last years of the actress, director, and producer.
Famous for her humor, sarcastic comments, and incredible movies, Penny Marshall was a woman who stood out in Hollywood. Following her death in December 2018, the shoes of the dynamic character has still not be filled.
Penny, who was born Carole Penny Marshal on October 15, 1943, in New York to Majorie and Anthony Marshall is the first female to direct a movie that grossed over 100 million dollars in the United States. The movie "Big" was produced in 1988 and starred Tom Hanks.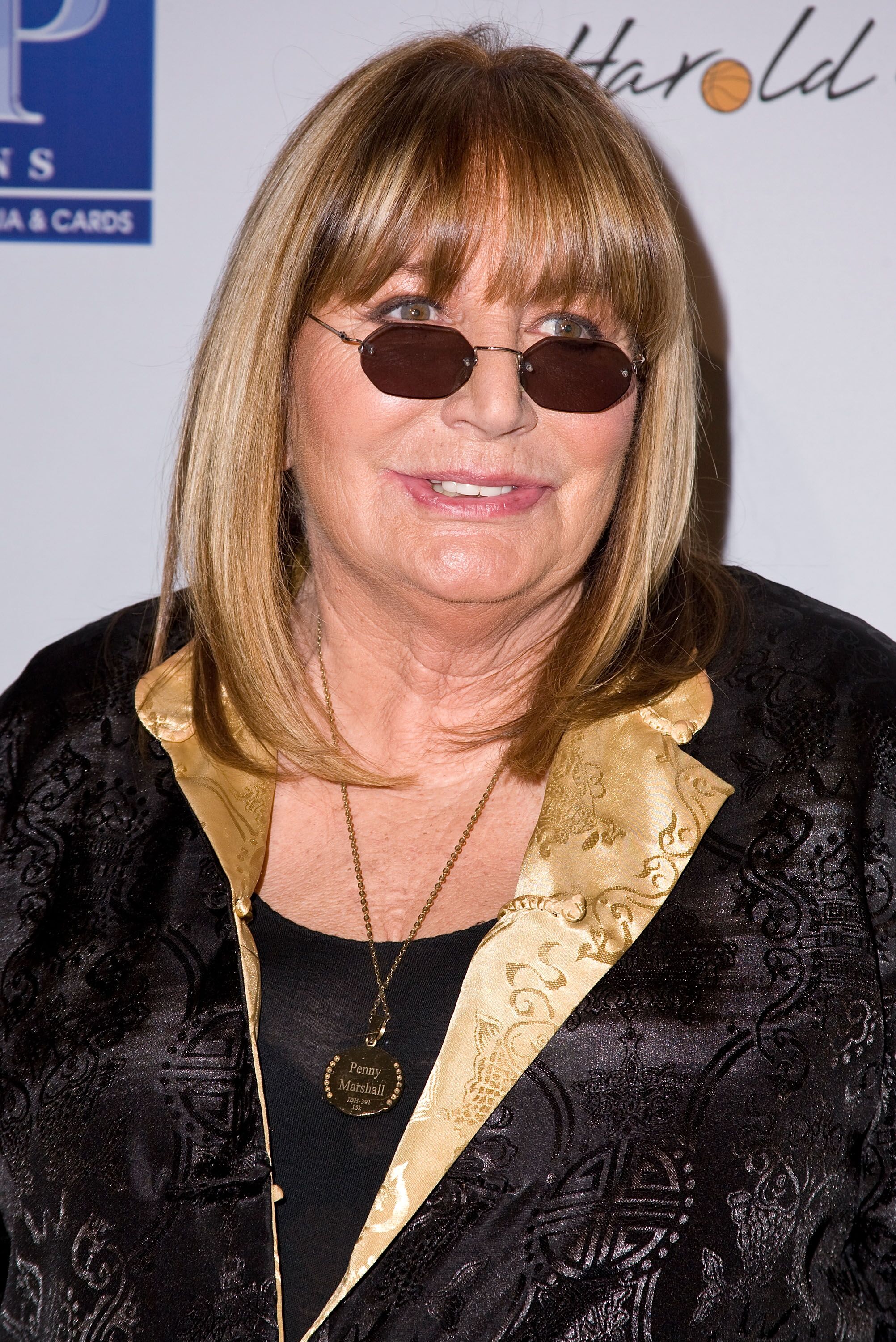 Penny Marshall attends the 13th annual Harold & Carole Pump Foundation gala. | Source: Getty Images
Penny did not start in the industry as a director, the last child of the Marshall family had her film debut in 1968 with her brother Garry Marshall in the movie "How Sweet It Is."
She then proceeded to do dandruff commercials that added to her insecurity about her looks before she had a big break. Her big break came when she acted as Oscar Madison's Secretary Myrna Turner in the 1970 movie "Odd Couple."
After the big break, Penny was opportune to take on more roles that established her as an actress in Hollywood. Fame came when her brother needed two girls to play "fast girls" in the movie "Laverne & Shirley."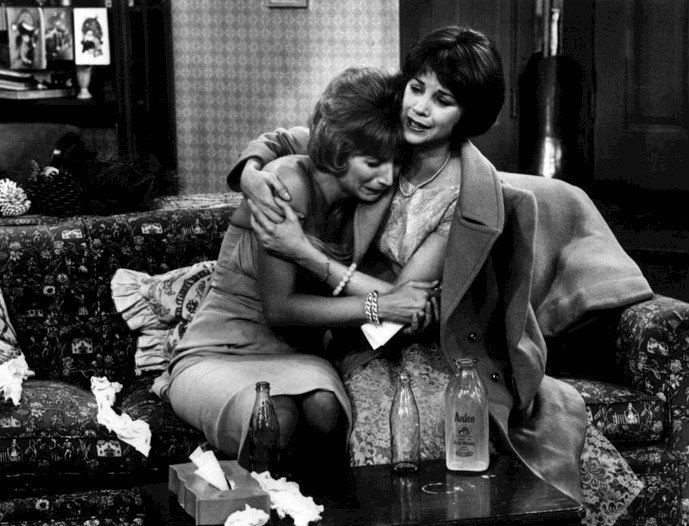 Publicity photo of Cindy Williams and Penny Marshall from the television show Laverne and Shirley. | Source: Wikimedia Commons
She was cast alongside her best friend Cindy Williams, and the film was a hit with the audience as they loved the chemistry between the ladies.
The audience loved them so much that a spin-off was created for them. The series ran for three years and ended in 1983 due to misunderstandings between the cast and the show managers. However, Penny was nominated three times for the Golden Globes for her work on the show.
Soon after, Penny, who had tried her hands on writing scripts and stories for others, decided to start directing films, and this cemented her ingenuity in the hearts of movie lovers.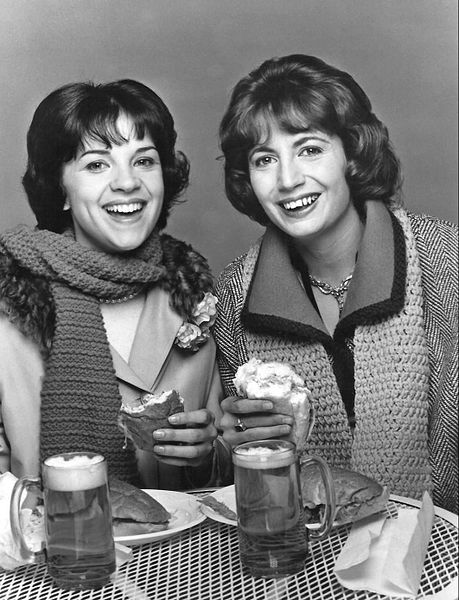 Publicity photo of Cindy Williams and Penny Marshall from the television show Laverne and Shirley. | Source: Wikimedia Commons
Penny replaced Howard Zieff as the director of "Jumpin' Jack Flash" in 1986, despite having little or no experience. The great work she did with the movie made her go on to direct "Big" (1988) and "A League of Their Own" (1992).
Two of her movies grossed over 100 million dollars, making her the first female director with two movies that grossed over 100 million.
Her other films were Renaissance Man (1994), with Danny DeVito, The Preacher's Wife (1996), starring Denzel Washington and Whitney Houston, and Riding in Cars with Boys (2001), featuring Drew Barrymore as a teenage mother.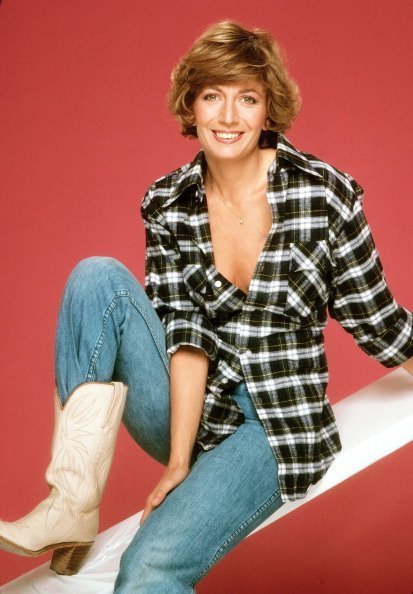 Actress Penny Marshall poses for a portrait in 1979 in Los Angeles, California | Photo: Getty Images
Occasional returns to acting included the comic thriller "The Hard Way" (1991), the supernatural comedy "Hocus Pocus" (1993), where she appeared with her brother, the film-industry romp "Get Shorty" (1995), in which she briefly played herself, and the cult TV hit "Portlandia" (2012).
In her 2012 memoir, "My Mother Was Nuts," Penny opened up about surviving lung cancer, her depression, drug use, and the abortion she had in the '40s.
She also talked about her parent's dysfunctional marriage stating that she was always referred to as a mistake.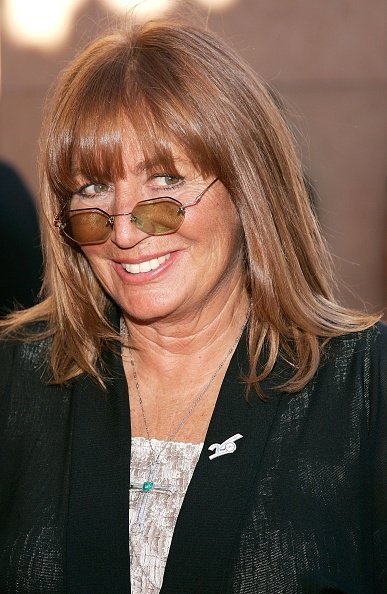 Penny Marshall arrives at the 2006 ESPY Awards at the Kodak Theatre on July 12, 2006 | Photo: Getty Images
Penny Marshall died from a combination of heart failure and complications due to diabetes in 2018 and will be remembered as one of Hollywood's most dedicated Los Angeles Lakers and Clippers Fans.
With her two marriages ending in divorce, she is survived by a daughter from her first marriage to Rob Reiner- Tracy Reiner and her sister Ronny.
Please fill in your e-mail so we can share with you our top stories!