Dennis Quaid Once Defended Age Gap between Him & Fiancée Laura Savoie
Dennis Quaid is happily engaged to his fiancé, Laura Savoie. Their large, age gap, however, has often compelled him to defend their relationship.
 At 65, Dennis Quaid has already been married three times in his life. On his way to the fourth wedding now, the public is somewhat in awe of who his next wife will be. 
Ph.D. student Laura Savoie is only 26, but she's preparing to tie the knot with the "Parent Trap" star who has been very vocal about the drama surrounding their intimacy.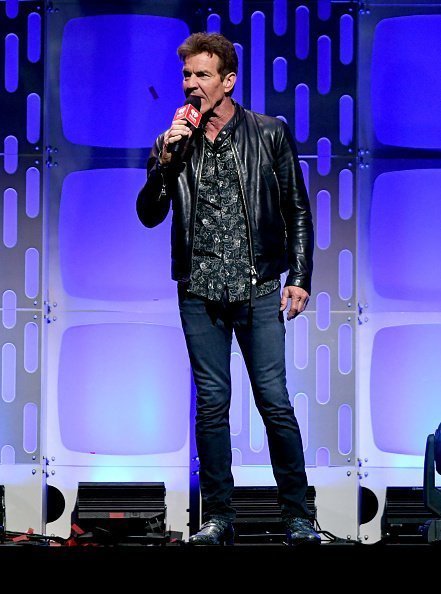 Quaid attitude to the public opinion
Speaking to the Guardian, Quaid revealed that he doesn't mind society's attitude towards such large age gaps. The actor understood that people react based on their own perspectives and experiences. 
Furthermore, Quaid claimed that it was never his plan to find someone who was so much younger than him. "I met her at a business event, and then the relationship developed," he said.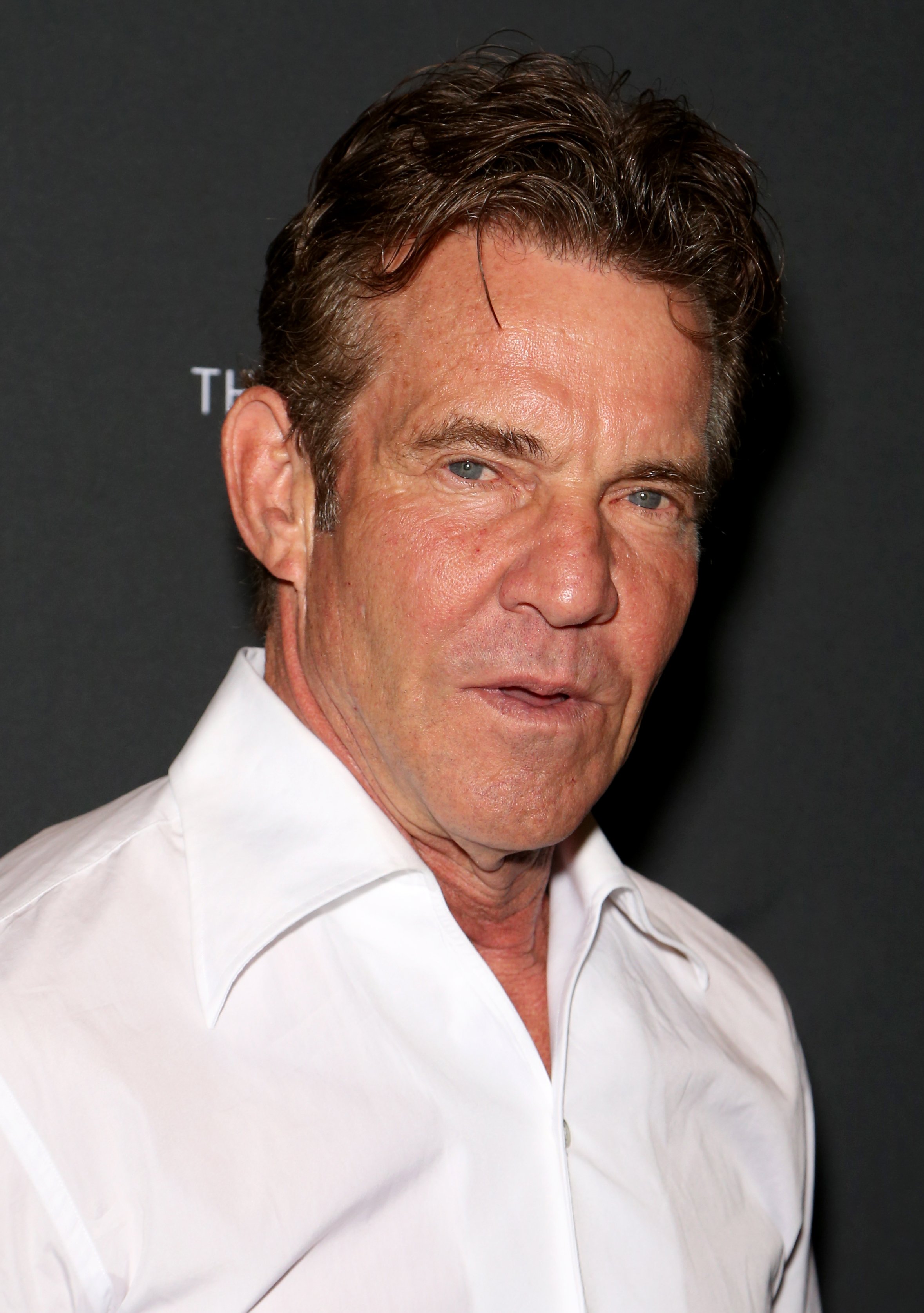 He added: 
"You have no control over who you fall in love with. I don't fall in love easy. But I can't let what a few people think control all that. I've been married three times, and this is the final one, I know it is."
His past marriage and kids
Quaid was first married to actress P. J. Soles from 1978 to 1983. He then married another actress Meg Ryan, in 1991, with whom he shares his 27-year-old son Jack.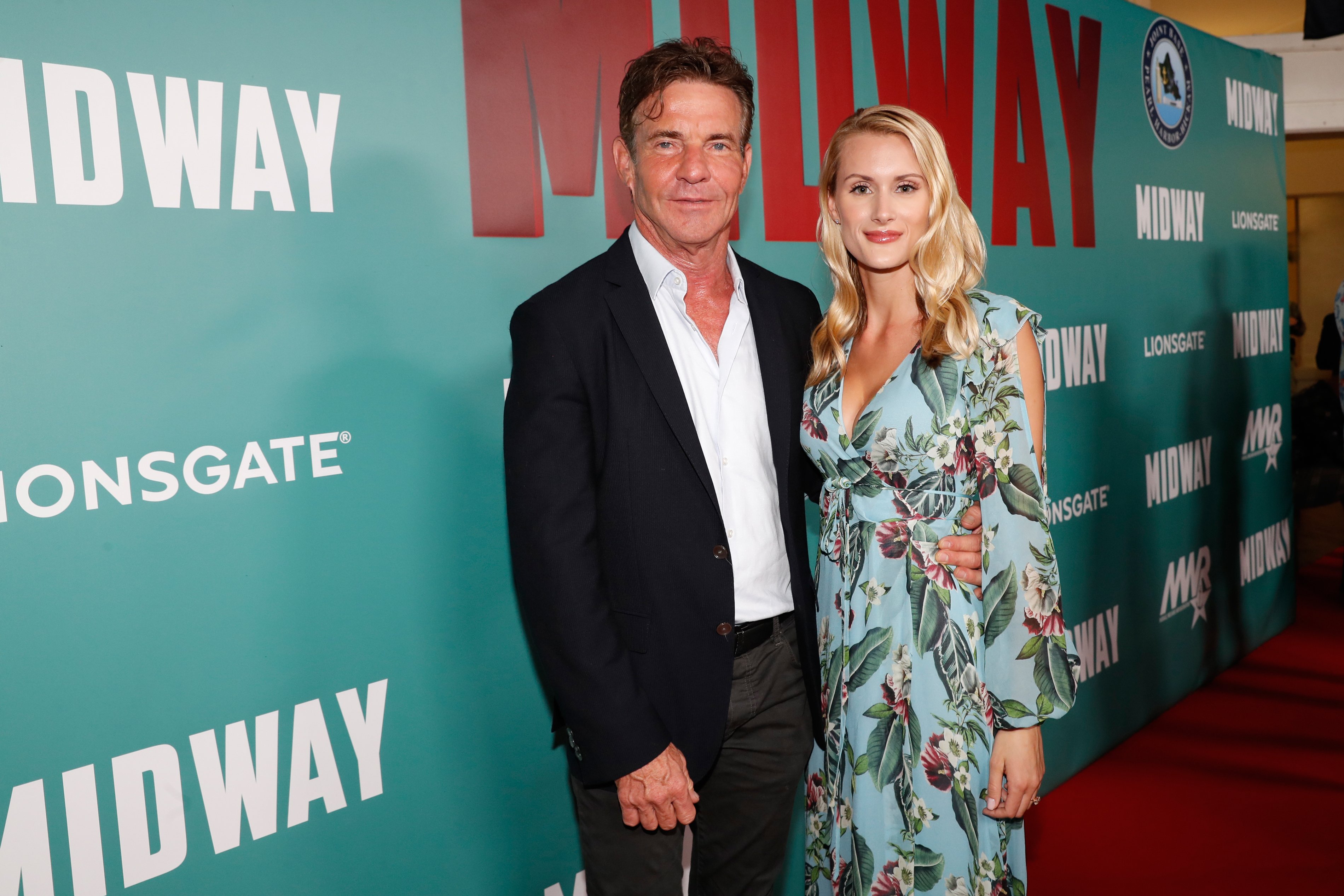 In 2001, the pair divorced. Quaid remarried to Kimberly Quaid in 2004 and had twins Thomas Boone and Zoe Grace, both 12. Their marriage ended in 2018. 
Quaid and Savoie dated for months before the "Vantage Point" actor proposed in Hawaii in late October. He joked that they started making wedding plans right away.
Dennis Quaid is showing off his jacked bod on beach with much younger girlfriend https://t.co/1vEaFZsDKG pic.twitter.com/r9mn8r7alO

— Page Six (@PageSix) October 20, 2019
A modest yet gorgeous proposal
The plan, Quaid said, is to get married within a year, otherwise, things look suspicious. Quaid planned the sunset proposal for a month and a half, but it was simple. 
Savoie was taking a selfie, and he put the ring in front and asked her to marry him. It took place at Oahu, Turtle Bay. Savoie was shocked by the move but not upset. She said yes. 
Christmas shopping with future stepkids
A couple of months later, the University of Texas student joined Quaid and his twins as they went Christmas tree shopping in California. The Daily Mail captured the smiling family as they enjoyed their outing. 
For those who remember, Quaid's role in 1998's "The Parent Trap" saw his pretend twin daughters, both played by Lindsay Lohan, trying to sabotage his engagement with a young woman. 
"Parent Trap" in real life 
Elaine Hendrix was 26 while Quaid was 44 years old in the movie at the time. When Quaid announced his engagement in October, Hendrix took to Twitter and wrote, "Watch out for those twins." 
Watch out for those twins. 👯‍♀️ https://t.co/Rloat1gLCy

— Elaine Hendrix Ⓥ (@elaine4animals) October 21, 2019
If Quaid's twins do want to plan anything, they already know where the wedding is happening. The actor revealed that he and Savoid visited the Staglin Family Vineyard, where the movie was filmed. 
In a twist, management offered them to get married at the location, and Quaid was all for it. No date has been set yet, but Quaid says that you have to take up the offer within a year.