Dennis Quaid of 'The Parent Trap' Shares Plans to Marry Fiancée Laura Savoie within a Year after Getting Engaged Last Month
Dennis Quaid is looking to get married to fiancée Laura Savoie in under a year because that's just what people do. 
Dennis Quaid, 65, is quickly moving toward his fourth marriage as he talked about tying the knot in an interview with ET. He was joined by his "Merry Happy Whatever" co-star Brent Morin.
Interviewer Lauren Zima brought up the topic as she sat with the two men. The clip is found below.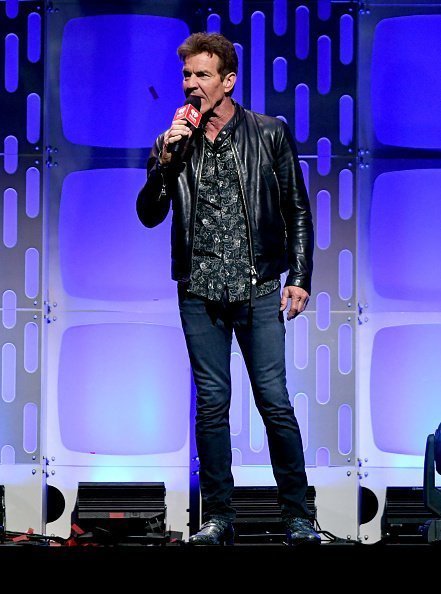 Zima wanted to know whether or not Quaid and his much younger 26-year-old fiancée were making plans to have their wedding anytime soon. 
Just last month in Hawaii the pair got engaged merely a year after Quaid's split from ex-wife Kimberly Quaid following their 14-year union.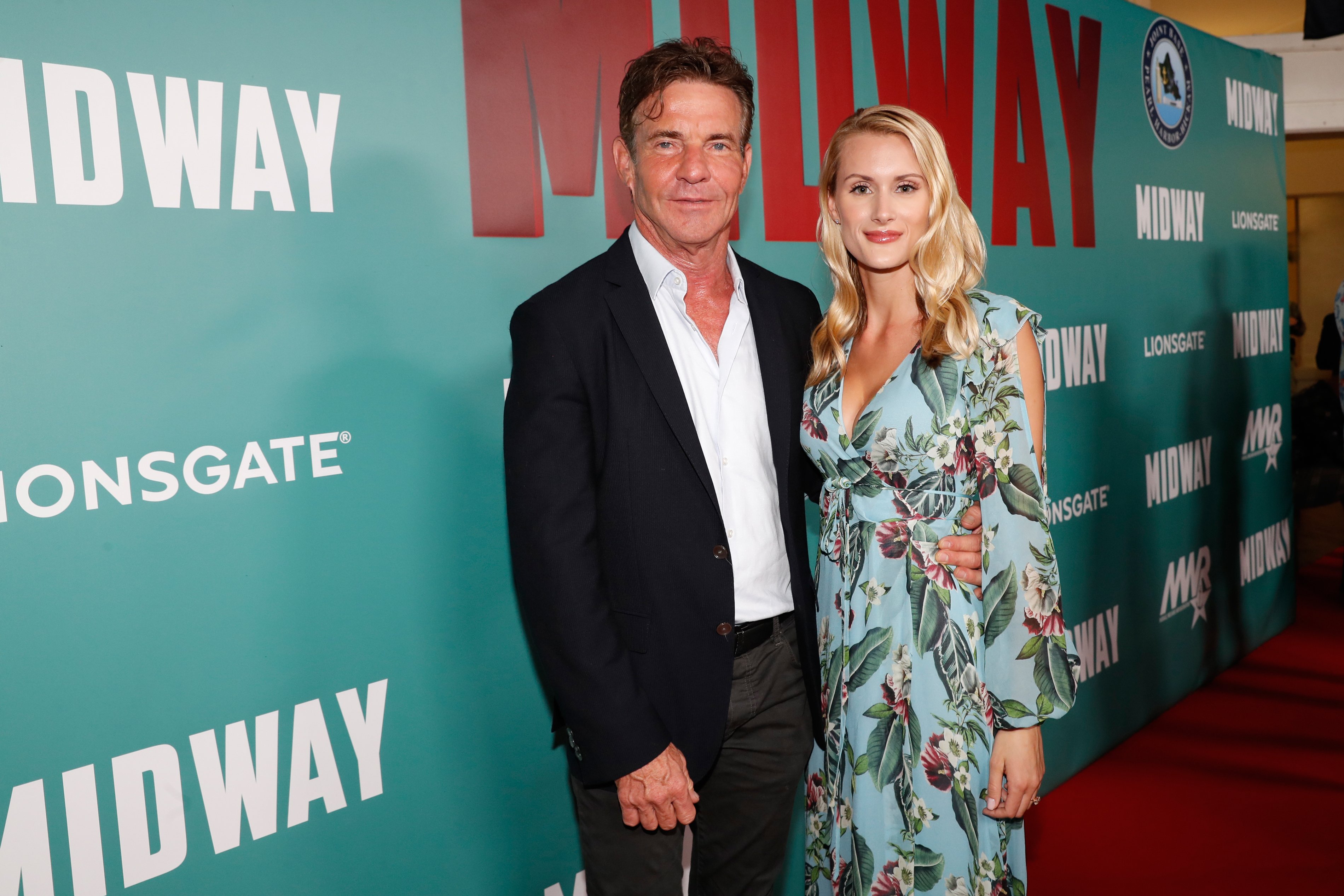 Quaid boasted about the big news to Extra, sharing that it "happened on the very northernmost point of Oahu, at Turtle Bay. It was kind of spontaneous; it was very much a surprise." 
Now that Quaid is engaged, the marriage is right around the corner. He told Zima that the wedding "happens like the next minute" and added that Savoie is "looking at wedding dresses today." 
Quaid went on: 
"She's gotta get started. You've got a year, right? And if you go past a year without getting married, then you're suspect. That's basic etiquette." 
The dad of three seems to have a very distinct philosophy on the time frame for such a serious commitment. Nonetheless, there's no reason not to support a happy union.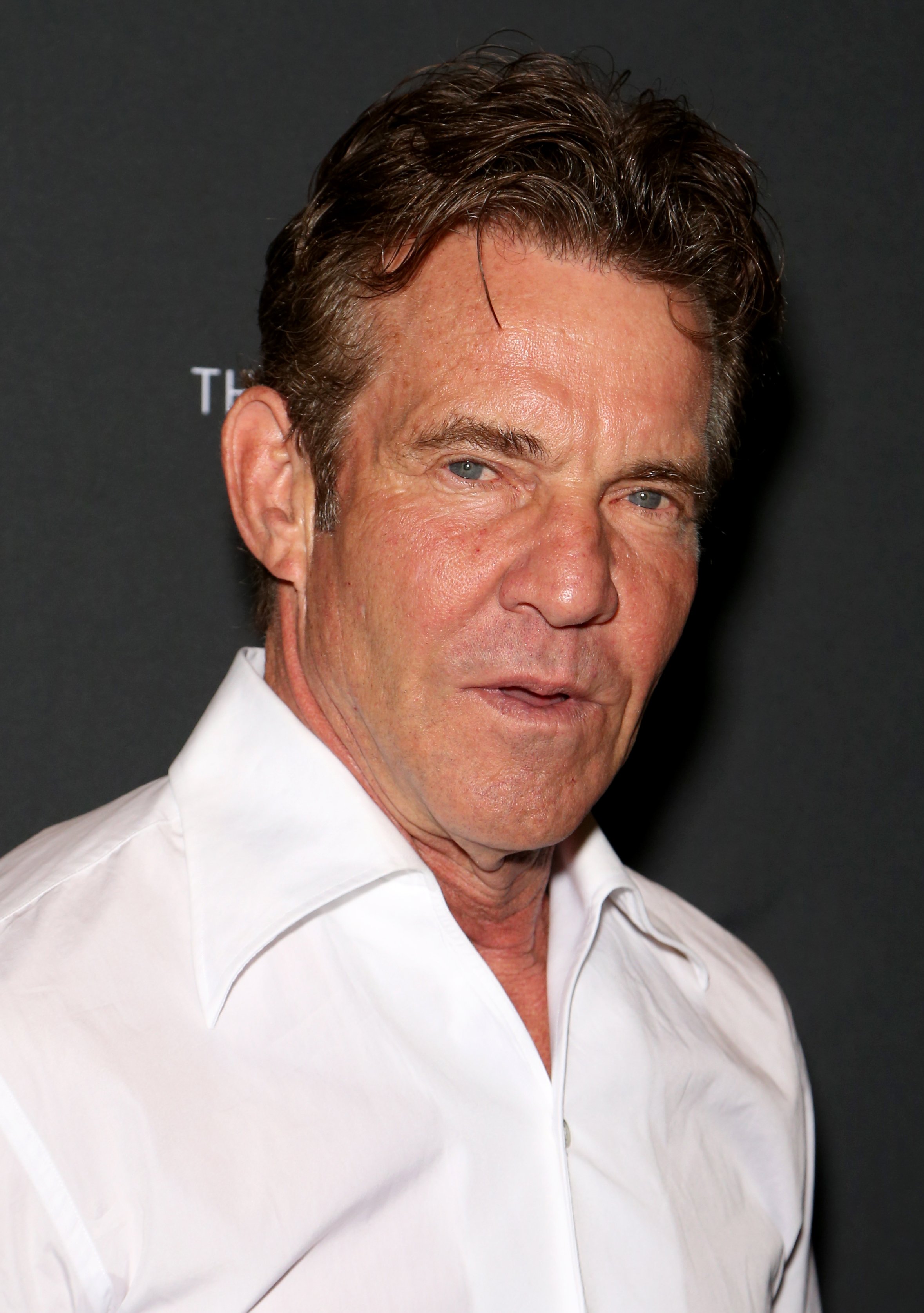 Plus, the "Parent Trap" star is not going as fast as he's implying. He revealed that he may be spending the holidays in Hawaii with his fiancée. 
A well-deserved break follows on the heels of Quaid filming his new Netflix sitcom. Savoie, a University of Texas student pursuing her Ph.D., would likely also welcome the getaway.
After months of dating, Quaid and Savoie are quite public about their relationship. Last month, they strolled on Waikiki's beaches as they headed out to do some paddleboarding together. 
Dennis Quaid is showing off his jacked bod on beach with much younger girlfriend https://t.co/1vEaFZsDKG pic.twitter.com/r9mn8r7alO

— Page Six (@PageSix) October 20, 2019
Both of them had exceptionally toned physiques — a testament to Quaid's dedication to taking care of his body, his career, and now, his soon-to-be new wife.