Dennis Quaid, 65, Is Engaged to His 26-Year-Old Girlfriend Laura Savoie
Dennis Quaid got engaged to his 26-year-old girlfriend, Laura Savoie, and he spilled the details in a recent interview.
Dennis Quaid is engaged! A year after the actor got divorced from his third marriage, he is leaping and planning a trip to the altar. This time, he is doing it with his 26-year-old girlfriend, Laura Savoie, whom he privately got engaged to over the weekend.\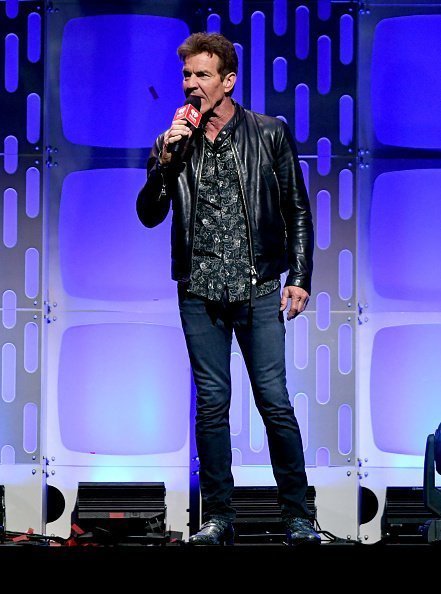 The news outlet, "Extra," caught up with Quaid while promoting his new World War II movie, "Midway" in Hawaii. The actor proudly confirmed the engagement, and dishing on the surprise proposal said:
"It happened on the very northernmost point of Oahu, at Turtle Bay. It was kind of spontaneous; it was very much a surprise."
The dad-of-three revealed that he got the ring he proposed with about a month and a half ago and carried it with him on the trip because he wanted to ask Savoie in a private moment. He added on how his fiancée reacted:
"She was actually taking a selfie of us, and I put the ring in front of her, and said, 'Will you marry me,' and she fell down."
Extra, equally shared a video of the interview on Twitter, informing fans that the 65-year-old actor is off the market. Quaid and the Pepperdine University graduate started dating in June. 
The couple's upcoming nuptials will make it the fourth time the "Parents Trap" actor is tying the knot. His first marriage to actress, P.J. Soles, lasted from '78 to '83. The second, to actress Meg Ryan, lasted from '91 to 2001, and they share a son, Jack.
Dennis Quaid is engaged! He gave us the details on his proposal to GF Laura Savoie. 💍

Watch more in our #ExtraToday Facebook series: https://t.co/bll9cEQZCh pic.twitter.com/h61l3qPtrx

— ExtraTV (@extratv) October 22, 2019
The actor's marriage to the real estate agent, Kimberly Huffington, started in 2004 and ended in 2018. They share two fraternal twins, Thomas Boone and Zoe Grace, whom they got through surrogacy. 
Quaid is Savoie's first marriage, and before the actor, she dated the actor, Jeremy Piven. The young lady is a Missouri native and is currently a Ph.D. student at the University of Texas in Austin.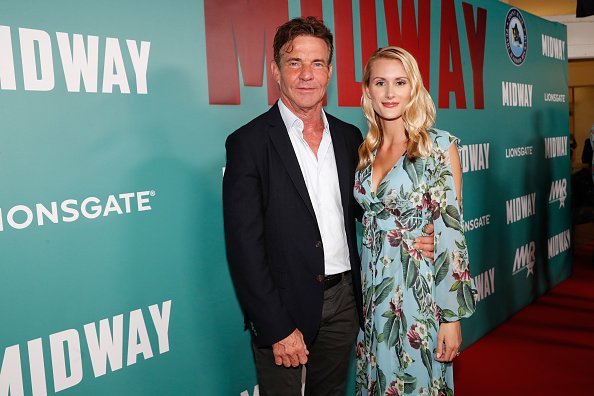 Quaid's movie, "Midway," is out in cinemas on November 8th.