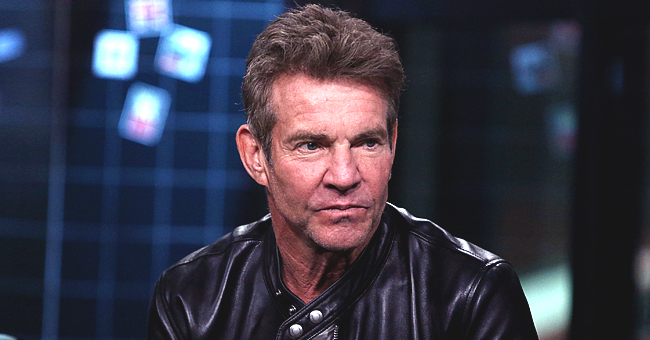 Getty Images
Dennis Quaid: Life Struggles of the Actor Including Painful Divorce & Nearly Losing His Twins

Actor Dennis Quaid candidly shared about the struggles he faced while married to Meg Ryan and the time he nearly lost his twins.
As reported by Yahoo, the "Parent Trap" actor spoke on "Megyn Kelly Today" about his painful past, including his cocaine addiction, her failed marriage with Ryan, and his twins' near-death experience.
"I'm an example of that. Life is beautiful afterwards."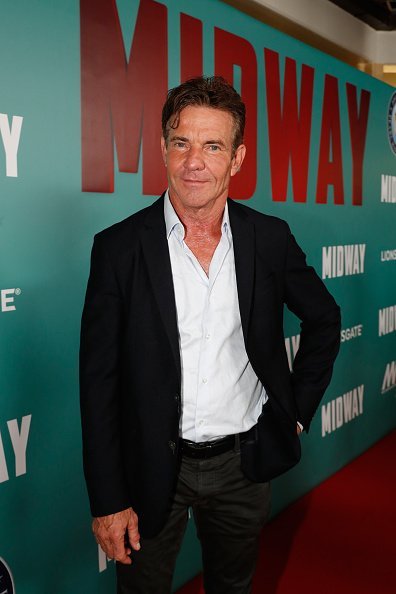 Dennis Quaid at Joint Base Pearl Harbor-Hickam on October 20, 2019 in Honolulu, Hawaii. | Photo: Getty Images
The actor said that he was doing cocaine almost daily during the '80s. He later decided to seek professional help after a vision in which he saw himself either dead or losing everything that meant anything to him.
In 1990, he checked himself into a rehabilitation center. He was already engaged to Meg Ryan at the time.
The pair fell in love while on the set of the 1998 movie, "D.O.A." Five years earlier, Quaid divorced his first wife, actress P.J. Soles.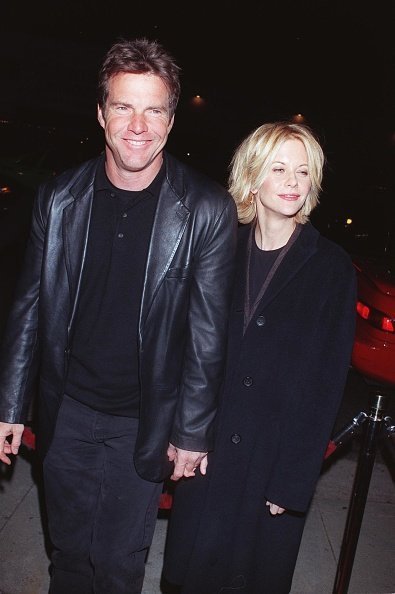 Dennis Quaid and Meg Ryan at the premiere of "Hurly Burly" December 21, 1998 in Los Angeles, CA. | Photo: Getty Images
Quaid and Ryan married in 1991 and welcomed their son, Jack Quaid, in 1992. Their marriage ended in June 2000.
NEARLY LOSING HIS TWINS
Another dark period in his life happened in November 2007. It was the time he and his then-third-wife, real estate agent Kimberly Buffington, welcomed twins Thomas and Zoe via surrogacy.
The babies were admitted to the hospital just days after they were born after developing staph infections.
At the hospital, the babies were accidentally given 10,000 units of Heparin blood thinner twice, instead of the ten units prescribed.
The twins nearly died of an overdose. Quaid sued the drug manufacturer, and his lawsuit reached the House Committee.
The actor said he wanted to help others going through a tough period by sharing his own story.
"In the end, I think it's good for other people, who might be going through the same thing, to hear [my story]," he told Fox News.
"It's always a good thing to hear," he added. "You get so attached to all that stuff that you think you can't make it through the world with and it only holds you back, and I'm an example of that. Life is beautiful afterwards."
EQUALLY TALENTED SON
Quaid and Ryan's son, Jack, is now grown up and following in his parents' footsteps. Born in 1992, Jack Henry Ryan inherited not only his parents' looks but also their talent.
In 2012, Jack got this first acting role in the breakout film, "The Hunger Games." Jack, who attended New York University's prestigious Tisch School of the Arts, also starred in the HBO show "Vinyl," among other shows.
Please fill in your e-mail so we can share with you our top stories!