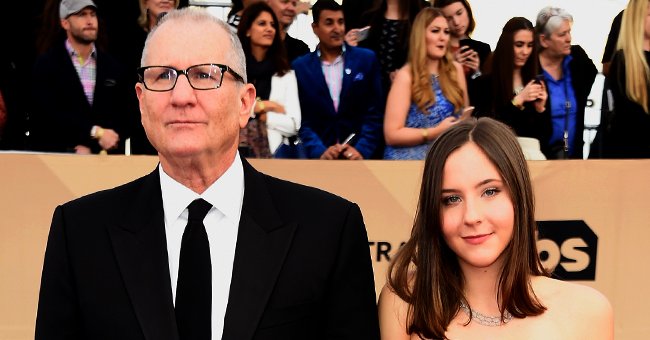 Getty Images
Meet Married… with Children's Actor Ed O'Neill's Daughter Is Following in Her Dad's Footsteps
"Married with Children" star Ed O'Neill has a daughter, Sophia O'Neill, and she is following in her famous father's acting footsteps.
For decades' audiences have enjoyed watching Ed O'Neill as the grumpy yet loveable father, Al Bundy, on "Married...with Children."
In more recent times, his has also found success playing a similar grouchy character on "Modern Family" as grandfather and elderly father.
Audiences have watched the actor evolve through his on-screen characters, but little is known about his life and his real family off-screen.
He married actress Catherine Rusoff in 1986 in a ceremony in front of family and friends. Thirteen years later, the couple welcomed their first child, Sophia. Another three years later, they had another daughter, Claire.
20-year-old Sophia has been bitten by the acting bug and is following in her famous father's acting footsteps.
She has managed to secure a few acting roles, but hasn't attained Ed's estimated net worth of $65 million yet. She has appeared in 2010's On the Block II and 2017's An American Funeral.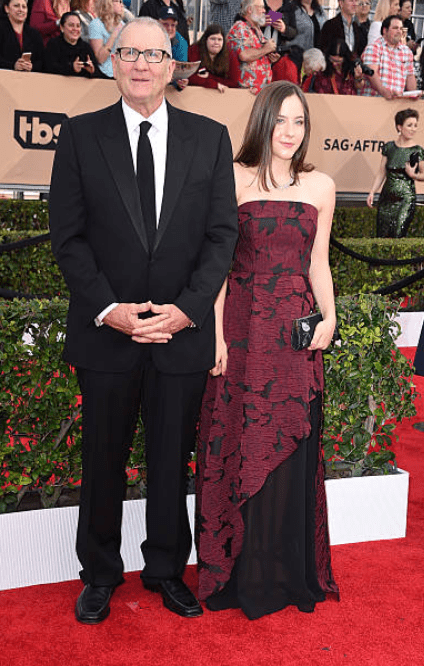 Ed O'Neill and his daughter, Sophia O'Neill pose on the red carpet at the 22nd Annual Screen Actors Guild Awards on January 30, 2016 in Los Angeles, California | Source: Getty Images (Photo by Steve Granitz/WireImage)
Having a famous father like Ed certainly has its perks. In another acting role Sophia made an appearance on Season four of "Modern Family."
She made a cameo, however, featuring on the multiple Golden Globe award-winning show certainly looks good on her list of accomplishments.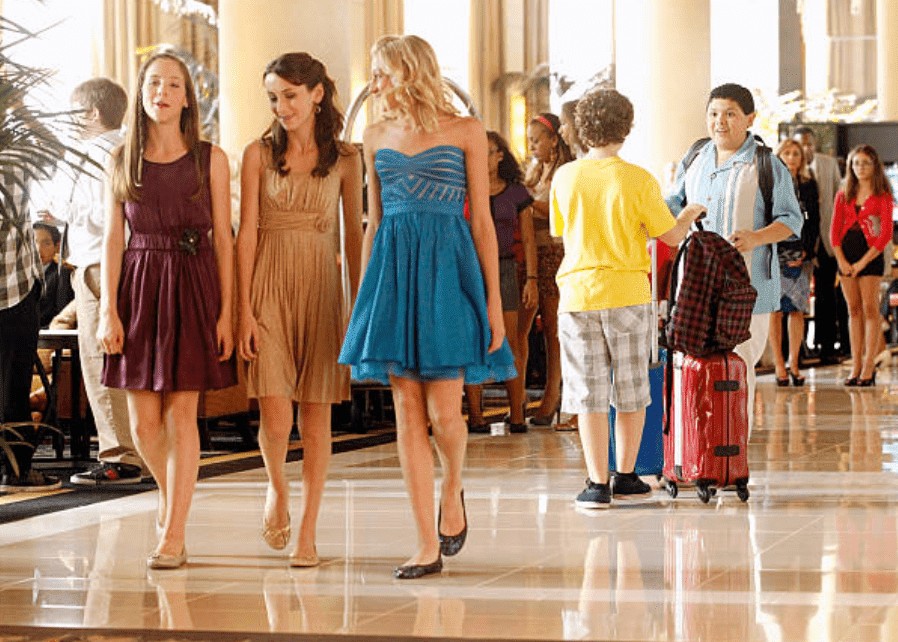 Sophia O'Neill makes a cameo on season four of Modern Family in an episode titled, "Mistery Date" | Source: Peter "Hopper" Stone Walt Disney Television via Getty Images.
While Sophia works on building a name for herself as an actress, Ed is making her known through the many anecdotes he's shared about his family.
In an interview with Ellen DeGeneres, he said he upset Sophia when he kissed her crush during one of his cameos on Jordan Peele.
During the episode, his daughter's sat in the audience and appeared embarrassed, but still laughed on as he told his story, he explained:
"I was working with Dylan O'Brien, who's a young, handsome actor, who my daughter has a slight crush on. And in the story, we kiss. And she had to witness this and was very upset that it was me and not her."
In an earlier episode of the "Ellen DeGeneres Show," he shared another hilarious encounter. Ed said that while attending his co-star Sarah Hyland's birthday party he met Taylor Swift and took selfie with her.
However, he admitted to not recognizing her. So he had to send the picture to Sophia to confirm who she was. He revealed that his daughter was mortified over him not knowing who she was at the time.
Please fill in your e-mail so we can share with you our top stories!