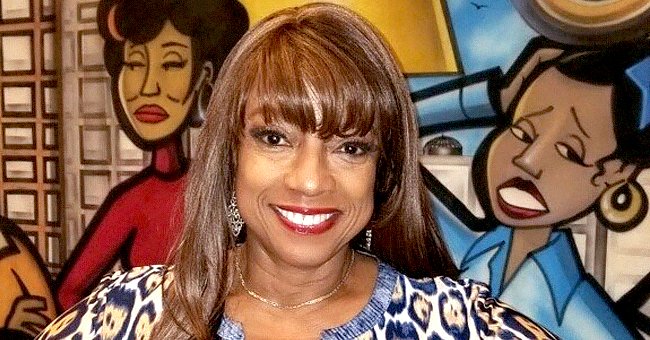 instagram.com/thelmaofgoodtimes
'Good Times' BernNadette Stanis Smiles with Granddaughter in Photo Using Holiday Filter
Actress from the classic 70s sitcom "Good Times" BernNadette Stanis shares adorable holiday photos with her granddaughter on social media.
The iconic TV star updated her Instagram page with a cute picture on Boxing Day. In it, the actress who wore a bright red lipstick was all smiles as she struck a pose with her granddaughter.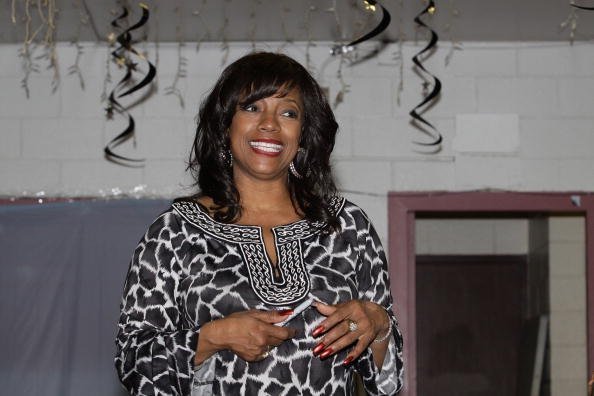 BernNadette Stanis("Thelma" from the television sitcom "Good Times"), speaks to residents at the Chicago Housing Authority Jane Addams Family Resource Center during a Public Housing Tour in Chicago, Illinois on APRIL 12, 2010 | Photo: Getty Images
The picture highlighted the holiday cheer as it was filtered with a Christmas theme. She wrote,
"Merry Christmas Everyone ?? As you count your gifts count your Blessings."
The "Good Times" actress in another Instagram post, shared her best wishes to her followers for the new year. She declared positive words into their lives as she took to the caption to wish them a happy new year. "Happy New Year," she wrote.
BernNadette got her claim to fame in the 70s when she was cast as Thelma in the CBS comedy sitcom "Good Times." The sitcom ran for five years between 1974 and 1979.
The role she portrayed saw her dismiss the common stereotypes thought to be typical of blacks at that time. Thelma, the young black girl who lived in the ghetto with her family, had dreams, and worked diligently to achieve them.
The TV star founded an organization in honor of her mom. In the five seasons the show aired, the actress played her role with so much grace and poise.
She was black beauty personified and is thought to be one of the most beautiful black women to grace the TV screen to date.
Forty years after the classic sitcom first aired, the actress joined Journalnow in a chat to discuss her career progression.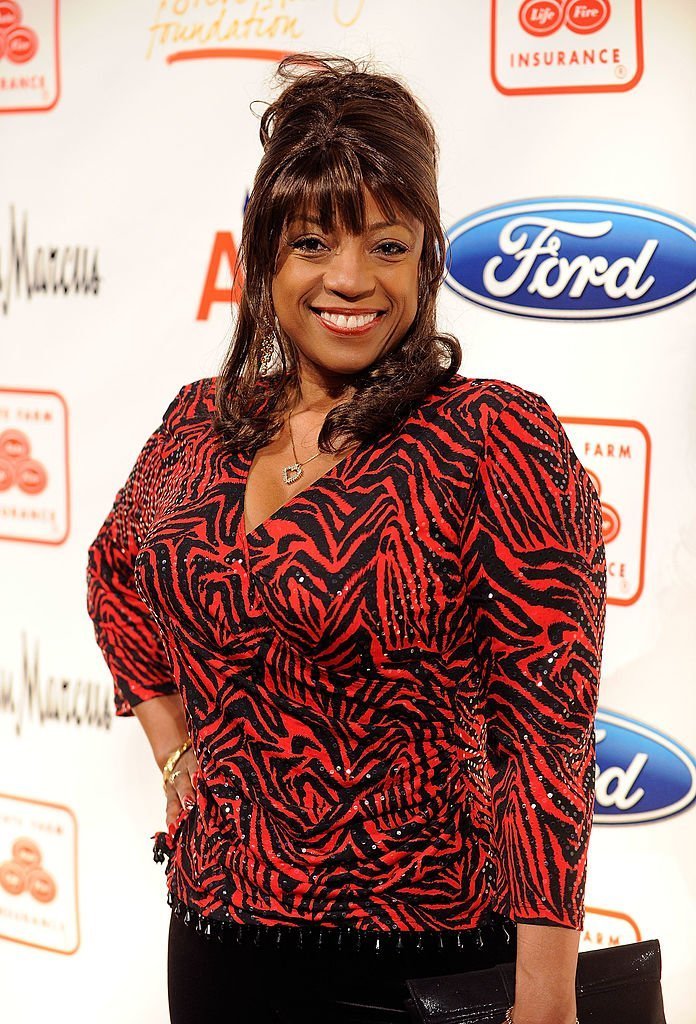 Bernadette Stanis attends the 2nd annual Steve Harvey Foundation Gala at Cipriani, Wall Street | Photo: Getty Images
In it, the actress shared her thoughts on reviving the show; she revealed that she is in support of a revival so long the old cast is included. Bernadette said,
"I think they want to see real people. All of us are still here except Esther, but we can write around that."
The actress has transitioned smoothly from featuring in movies and TV to writing books and, more recently, public speaking. Bernadette credits her transition to the success of her first book, "Situations 101: Relationships."
BernNadette took tours around the country for book signings and engagement following the release of her first book. Soon enough, she started getting invites for speaking engagements.
This inspired Bernadette to put out more books. The "Good Times" actress had the backing of her mom as she toured with her to promote her book.
Unfortunately, Bernadette's mom was diagnosed with Alhemeizer and passed from the disease in 2011. The TV star founded an organization in honor of her mom.
The actress is a mother to daughters Dior Ravel Circa whom she shares with her ex-husband Reed Circa and Brittany Rose, whom she shares with her current husband, Kevin Fontana.
The mother of two took to Instagram to share a throwback picture with her look-alike daughters. The sophisticated and graceful actress is aging like fine wine.
She turned sixty-six last month and took to Instagram to share a picture from the birthday celebration.
Please fill in your e-mail so we can share with you our top stories!