John Legend Melts Hearts, Hugging His Son & Daughter in Adorable Beach Photo
John Legend shares an adorable photo of him and his children lounging by the beach as they celebrate the beginning of a new year in the tropics. 
As John Legend's caption put it, he and his family "left Wyoming" for the holidays, choosing to go somewhere hot to escape from the winter cold. 
He made sure to let his fans in on the holiday, sharing some pictures with his family for them to enjoy on social media.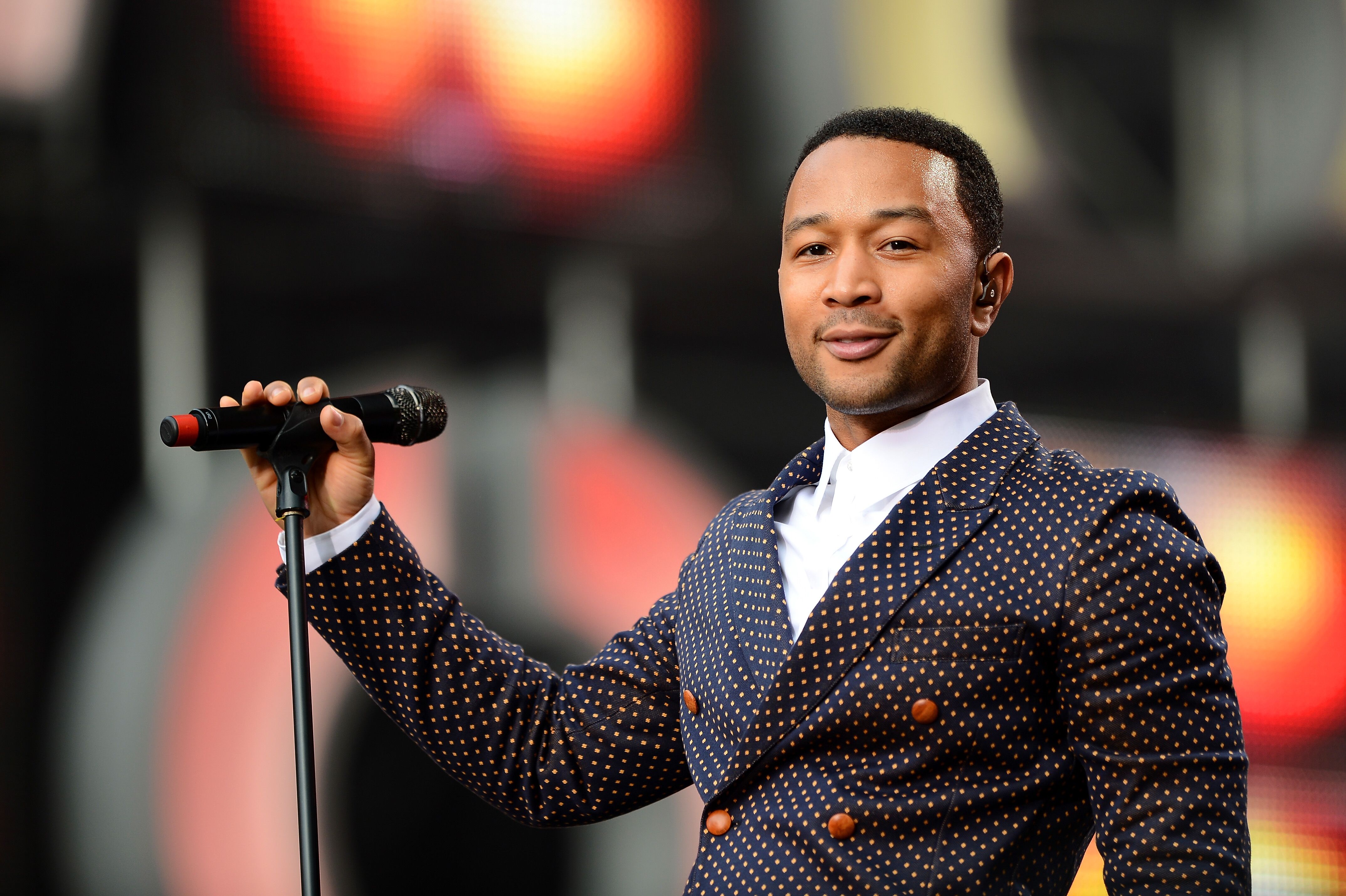 A TROPICAL NEW YEAR CELEBRATION
Dressed in their own swimwear, he and his children, Luna and Miles, smiled for a photo as they enjoyed the waves by the beach shore. 
Legend was named the 2019 Sexiest Man Alive by People Magazine
While the Stephens family is enjoying a beach getaway, they first spent Christmas in a secluded cabin in an area filled with snow. 
A WINTER SURPRISE FROM SANTA CLAUS
In fact, their children even got to see Santa about to deliver their gifts, jumping up and down as they spot him walking on the snow with a sack over his shoulder. 
Since their snow-filled Christmas, they jetted towards somewhere much hotter, ringing in the new year in the best way the "sexiest man alive" could possibly spend it - shirtless and on the beach. 
JOHN LEGEND AS THE 2019 SEXIEST MAN ALIVE
John Legend was named the 2019 Sexiest Man Alive by People Magazine, and how else would this be proven but by some pictures on the beach. 
For some, however, him being "sexy" does not necessarily just equate to his physical appearance, but the way he sings, speaks, and acts. 
KICKING OFF THE HOLIDAY FESTIVITIES
To ring in the holiday season, John Legend was the headliner at the 86th Rockefeller Tree Lighting, where people braved the harsh weather to watch the three-hour star-studded performances of multiple artists. 
Legend sang songs from his very own Christmas album, "A Legendary Christmas." Clearly a success, it wasn't just fans who watched live who enjoyed it, but even those at home, including children and babies who danced along to his singing. 
Merry Christmas y'all! https://t.co/XdAGjcDktC

— John Legend (@johnlegend) December 5, 2019
Other performers that night included Gwen Stefani, Julianne Hough, Bon Jovi, Neyo, Idina Menzel, and Lea Michele.