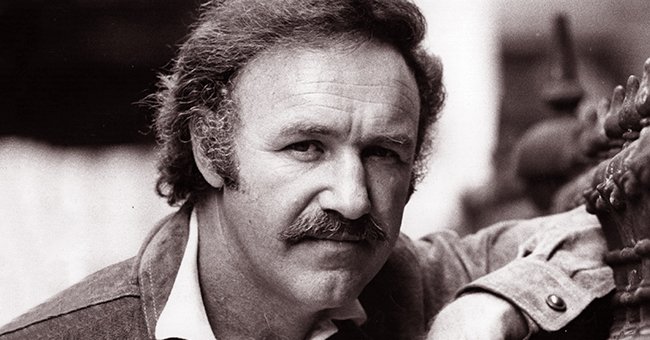 Getty Images
Ten Facts about Iconic Actor Gene Hackman
Gene Hackman was one of the most successful actors of his time with a career that spanned over six decades and earned several awards.
It has been nearly two decades since actor Gene Hackman retired from the big screen, yet his legacy through his films still lives on.
His career in the industry has won him two Academy Awards, four Golden Globes, two BAFTAs, and one Screen Actors Guild Award.
Although many of his fans know much about his films, some facts remain not known, including the following ten.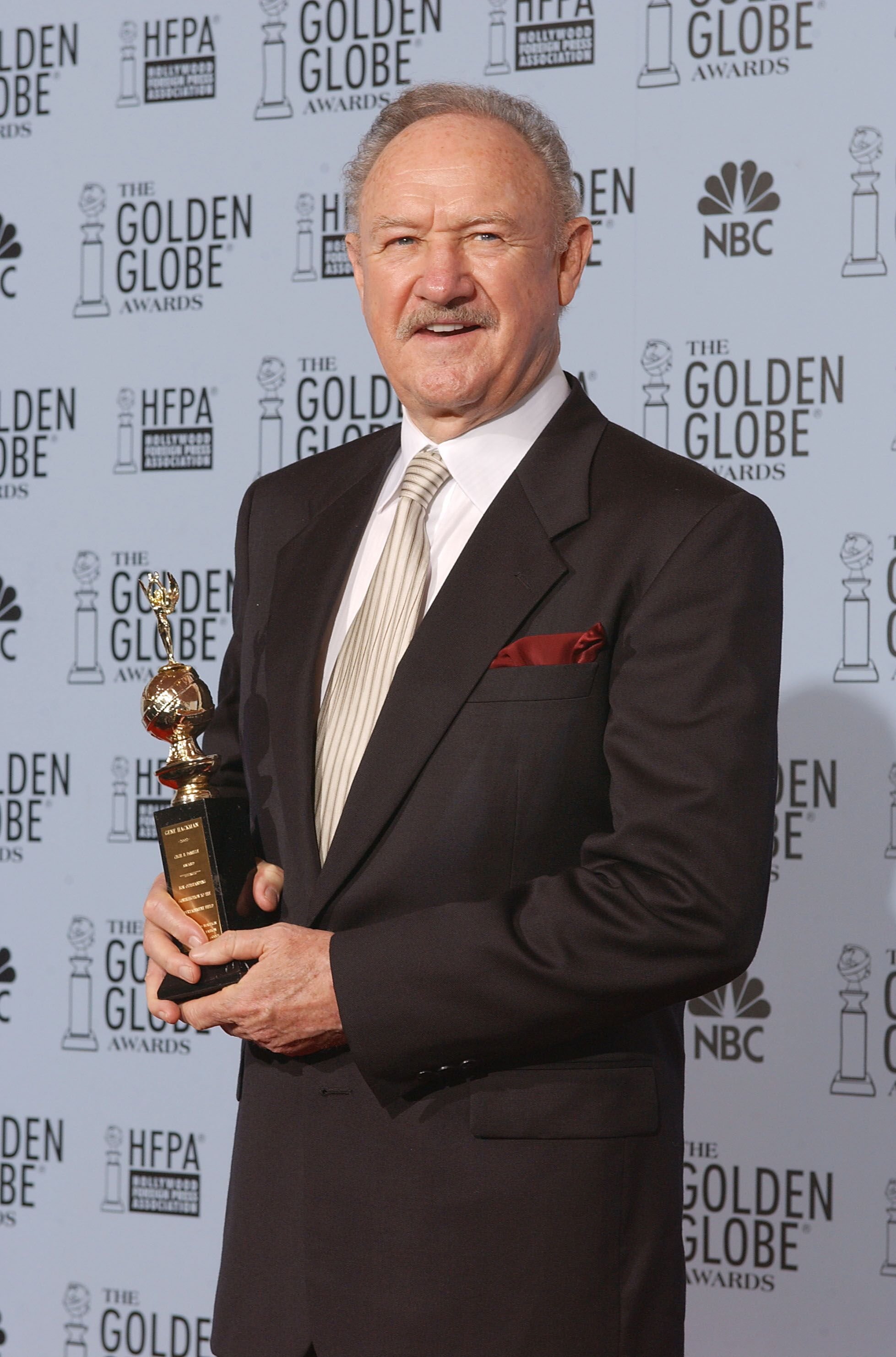 Gene Hackman, backstage at the 60th Annual Golden Globe Awards. | Source: Getty Images
HIS CLASSMATES DID NOT BELIEVE IN HIM
When Hackman enrolled at the Pasadena Playhouse, his fellow aspiring actor's classmates voted him as "Least Likely to Succeed."
An instructor, much like his rude classmates, did not think he would have a future as an actor and recognized him working as a doorman for part-time one evening. He said:
"See, I told you, you wouldn't amount to anything."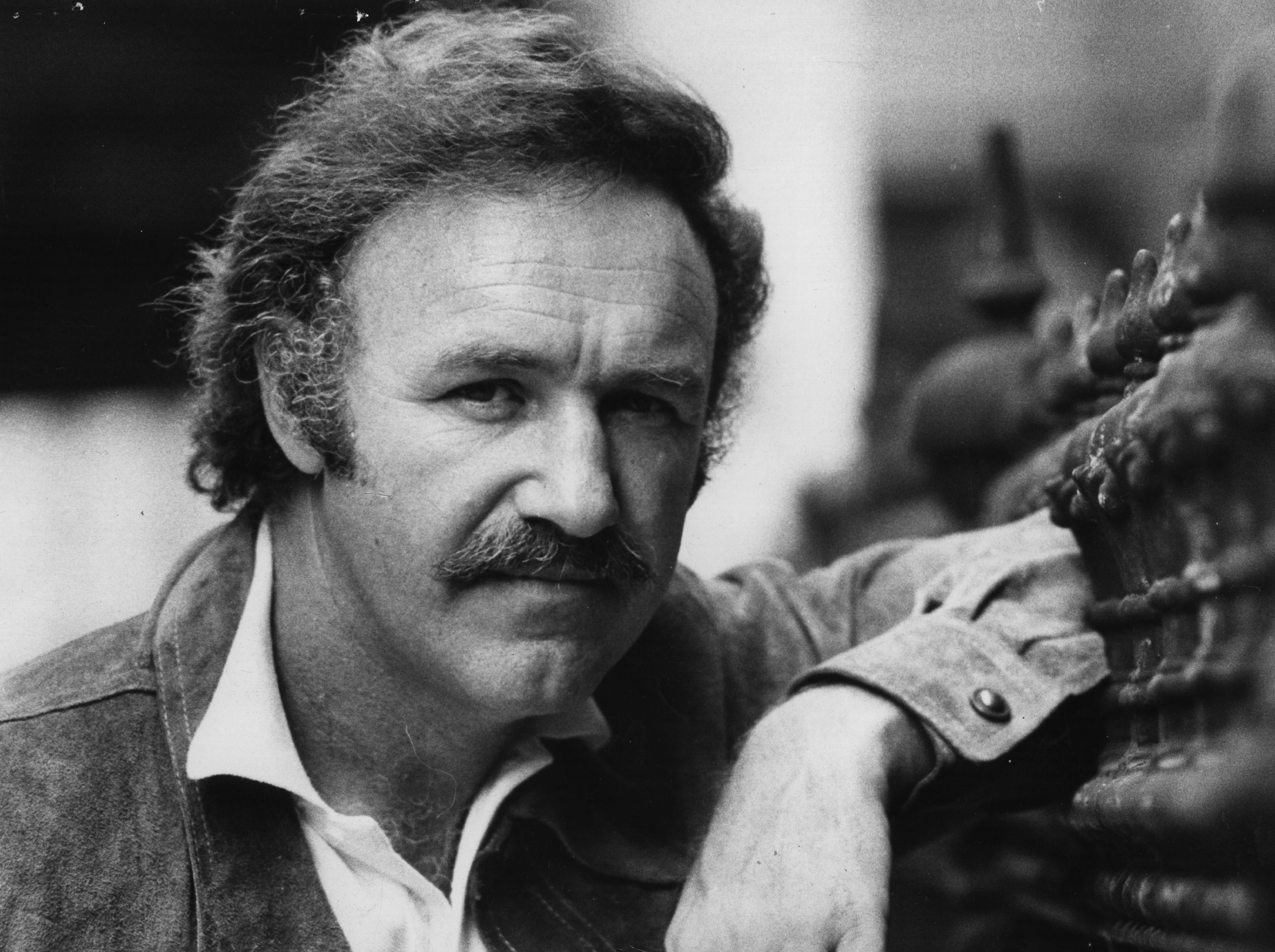 American actor, Gene Hackman. | Source: Getty Images
DUSTIN HOFFMAN AND ROBERT DUVALL WERE HIS CLASSMATES
Among his classmates at Pasadena Playhouse were Dustin Hoffman and Robert Duvall, whom he became good friends with. In fact, the instructor who criticized Hackman did the same to Hoffman.
The three have since worked with each other to make hit movies and wholly received 19 Oscar nominations and five Golden Statues.
HACKMAN'S FATHER ABANDONED HIM AT THE AGE OF 13
The actor's father left Hackman and his family with no explanation when he was a young boy, leaving pain in his heart and curiosity in his mind.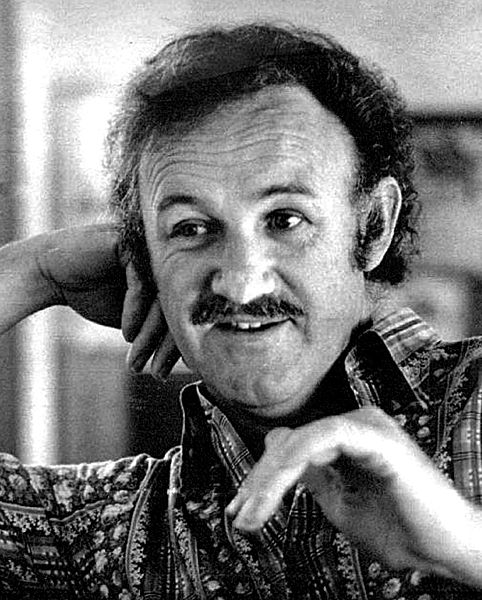 Newspaper interview photo of Gene Hackman, 1972. | Source: Wikimedia Commons
Hackman was playing on the streets when his father gave him a short wave before leaving. The actor told Vanity Fair:
"Maybe that's why I became an actor. I doubt I would have become so sensitive to human behavior if that hadn't happened to me as a child -- if I hadn't realized how much one small gesture can mean."
THE ACTOR WAS STATIONED IN CHINA BEFORE MAO'S REVOLUTION
When Hackman turned 16, he signed up for the U.S. Marine Corps and was assigned to complete tours of duty in Qingdao and Shanghai, shortly before the Communist takeover and Mao's Revolution.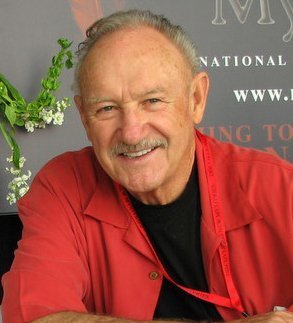 Gene Hackman at a book signing in June 2008. | Source: Wikimedia Commons
The "Enemy of the State" actor later finished his almost 5-year military training as a radio operator based in Hawaii.
Because of his years as a Marine, Hackman had a tendency to walk ahead of others, which was observed on set as he strode along.
HIS BIG BREAK CAME AT AGE 37
Although Hackman was already an actor before 37-years-old, it was only then that he had his breakthrough role in the 1967 film "Bonnie and Clyde," starring Warren Beatty and Faye Dunaway.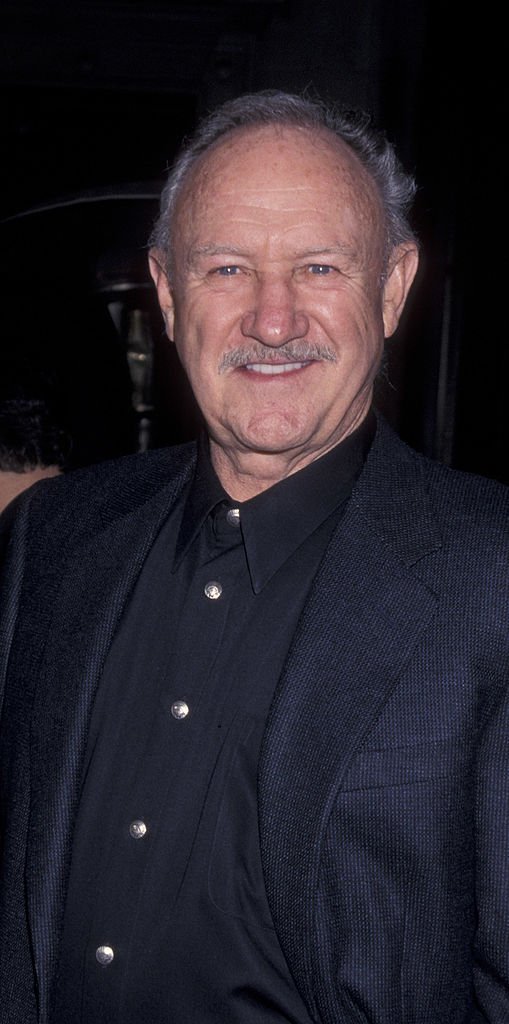 Actor Gene Hackman attends the world premiere of "The Royal Tennenbaums." | Source: Getty Images
The Arthur Penn-directed film earned him a nomination for Best Supporting Actor. However, it wasn't until he was 41 that he landed a starring role.
HACKMAN EARNED AN OSCAR AWARD FOR "THE FRENCH CONNECTION"
Hackman's career took it up a notch after winning an Oscar Award for Best Actor in a Leading Role in the 1971 classic "The French Connection."
Interestingly, the actor almost didn't get the lead role for the film but was chosen because of the low budget.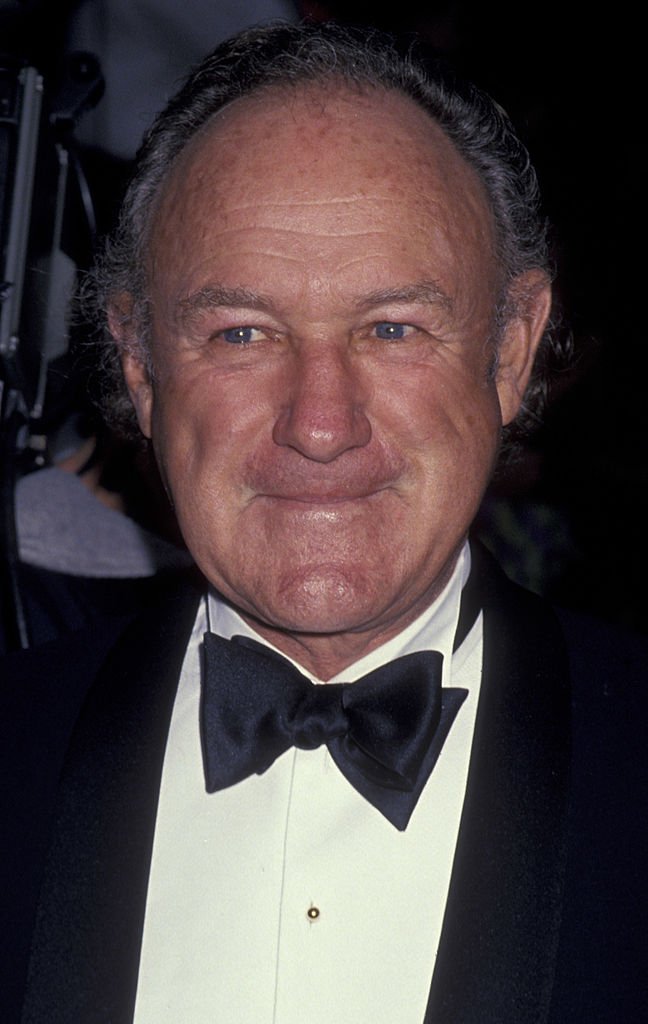 Gene Hackman attends 20th Annual People's Choice Awards. | Source: Getty Images
THE ACTOR ALMOST PLAYED MIKE BRADY ON "THE BRADY BUNCH"
The role of Mike Brady was offered to Hackman in 1969 after a few years of the actor having small television roles.
However, his agent advised him to turn it down and wait for more significant and character-driven opportunities, which eventually came later in his career.
HE APPEARED IN 79 FILMS FOR OVER FOUR DECADES
Hackman's career spanned from 1961 to 2004, when he retired from the acting scene and moved on to other hobbies.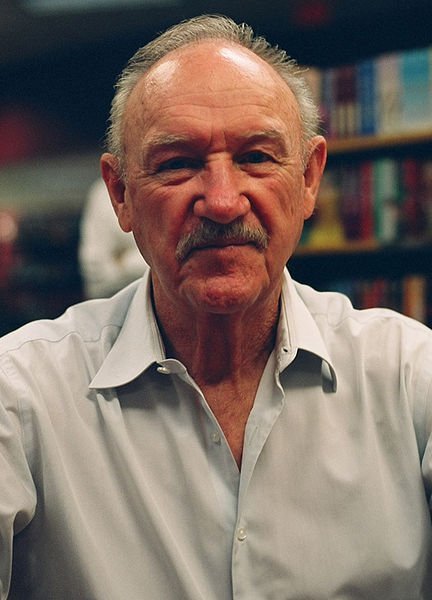 Gene Hackman at a book signing in June 2008. | Source: Wikimedia Commons
Among his greatest films are "Heist," "Heartbreakers," "Get Shorty," "Class Action," "Postcards from the Edge," "Superman," "No Way Out," "Young Frankenstein," "The Conversation," "The French Connection," and many more.
HACKMAN IS A NOVELIST WITH THREE PUBLISHED BOOKS
After his retirement, Hackman decided to put his creative skill to writing and wrote and co-wrote "Wake of the Perdido Star," "Justice for None," "Escape from Andersonville," "Payback at Morning Peak," and "Pursuit."
HACKMAN IS LIVING HIS LIFE IN SANTA FE
The award-winning actor currently lives in Santa Fe with his wife of 24 years, following his first wife of 30 years.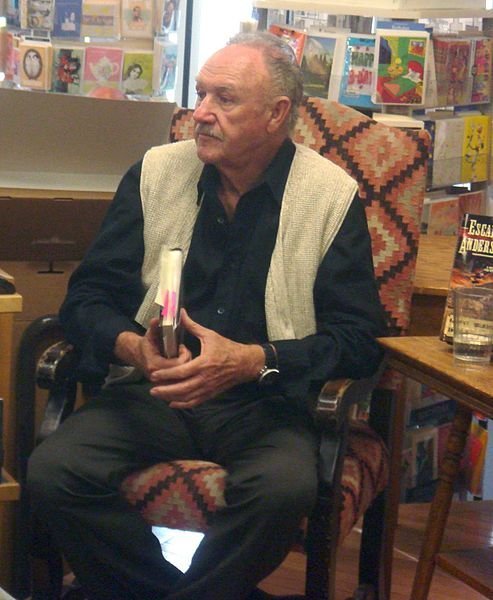 Gene Hackman at a book signing in Albuquerque 2008. | Source: Wikimedia Commons
He is a devoted supporter of the NFL's Jacksonville Jaguars and even flies to watch their home games -- a true fan.
Please fill in your e-mail so we can share with you our top stories!