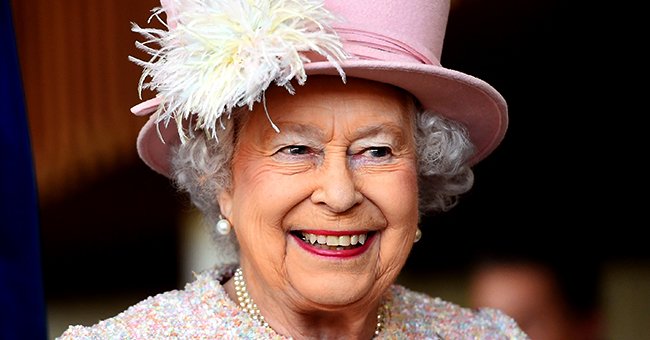 Getty Images
Queen Elizabeth's Dressmaker Angela Kelly Reveals Her Majesty Always Does Her Own Makeup
Queen Elizabeth's dressmaker, Angela Kelly shared rare details about the Queen's beauty routine and how involved she is in her styling process.
Angela Kelly has been working as Queen Elizabeth's royal dressmaker for 25 years. The designer said she met the Queen when she impressed her by refusing to share a secret about the British Ambassador's residence in Berlin.
Kelly said while following protocol she refused to reveal to the Queen who the next guest would be. After several attempts by the Queen, she still refused to disclose the information.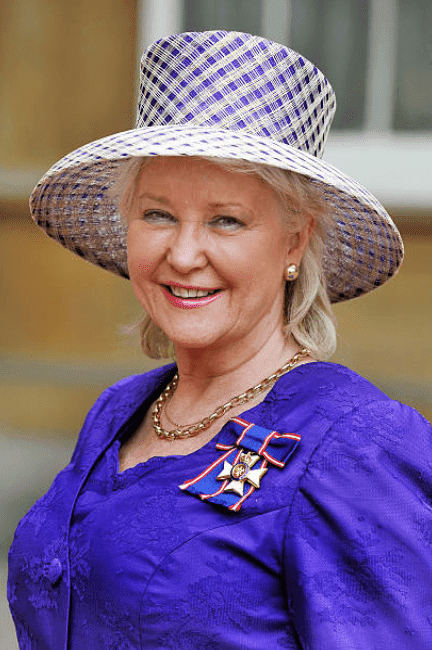 Angela Kelly wears her Royal Victorian Order medal, presented to her by Queen Elizabeth at the Investiture ceremony at Buckingham Palace, on November 16, 2012, in London, England | Source: John Stillwell - WPA Pool /Getty Images
Taking a liking to her the Queen soon asked her to work Buckingham Palace as her assistant dresser. In the years that followed, they became each other's confidants.
Kelly and the Queen are always looking for good bargains often travel everywhere together, and spend hours going over designs. She famously attended fashion week with the Queen and sat front row with Anna Wintour
Sharing with the world her years of working side-by-side with the Queen, Kelly has released a memoir titled, "The Other Side of the Coin: The Queen, the Dresser and the Wardrobe" The palace has revealed:
"The Queen has personally given Angela her blessing to share their extraordinary bond with the world. Whether it's preparing for a formal occasion or brightening Her Majesty's day with a playful joke, Angela's priority is to serve and support."
In detailing the Queen's beauty routine, Kelly revealed in her book that throughout the years, the Queen is very hands-on and does her own make-up. Her annual Christmas broadcast is the only time she brings in professional help.
Kelly said professional make-up artist Marilyn Widdess from the BBC in brought in every year. According to PEOPLE, she has trained at the network's in-house make-up department since 1973.
Widdess is called in on the day of filming to help the Queen put a look together with her favorite brands, Clarins and Elizabeth Arden. It is also the only time her outfits are picked out by someone else.
Kate Middleton and Meghan Markle try to follow the same tradition of doing their own make-up styling. Kate famously did her make-up for her wedding.
In her book, Kelly also addressed another fashion rumor, and releveled that the Queen does, in fact, have someone who breaks-in her shoes. She jokingly admitted, "I am that flunky."
She said the Queen doesn't have time to break-in most of her shoes because of her busy schedule, and since they are the same shoes size, Kelly has been up to the task for several years.
Please fill in your e-mail so we can share with you our top stories!