Inside Alan Alda and Mike Farrell's Friendship That Affected a M*A*S*H Episode
M*A*S*H star Alan Alda recalls the time a disagreement over the script with his co-star Mike Farrell almost compromised the entire filming of an episode for the show.
The chemistry amongst the actors who starred on M*A*S*H was just as apparent on-camera, as it was off-camera. Summing up the 11 years her spent on the show, Alan Alda said:
"People always ask me what made the show work. We had a group of very talented people telling stories about people who had really lived through an experience. We created a sense of ensemble formed by sticking together, having fun and laughing."
Alda said from the time Farrell joined the cast, the two bonded instantly, and became each other's confidants. Their friendship blossomed even more off-camera.
However, the two did have a playful rivalry going on. For the most part, it would involve them competing over things like doing hands stands over trying to each other in between scenes.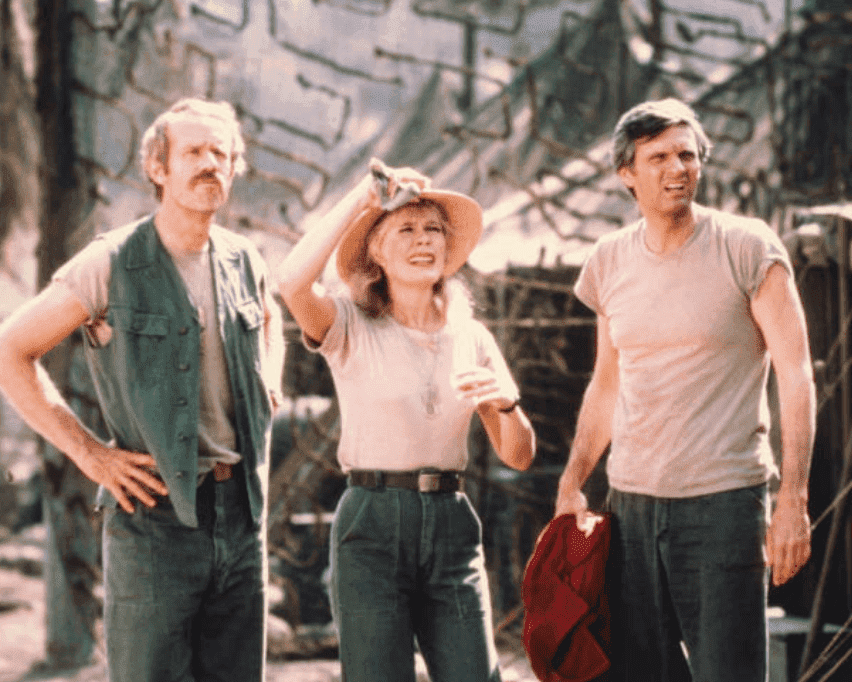 Their jokes and playful batter would eventually flow into their characters and help establish their on-screen chemistry. But Alda admits their friendship could, at times, be a source of tension.
So it was a surprise when tension over a script between Alda and his co-star Mike Farrell nearly halted filming for the episode was called "Preventative Medicine."
I sort of show my pal from MASH how to subscribe to a podcast, and he sort of gets it. Meanwhile, my wife Arlene is the heroic cinematographer.https://t.co/CWok89GWiF https://t.co/4lbkE3gTqW pic.twitter.com/G2NZ8t0DsG

— Alan Alda (@alanalda) February 5, 2019
In Alda's book titled, Never Have Your Dog Stuffed: And Other Things I've Learned, he opens about a very rare moment when his "bromance" with Farrell hit a bit of a snag.
It is reported, "Preventative Medicine" followed a similar storyline as the episode "White Gold" from season 3. Hawkeye and Trapper John are in cahoots to perform unnecessary appendectomies.
I think the podcast we recorded about our days in M*A*S*H has brought us even closer together. Gary just sent me a picture of us I'd never seen before. Makes me very happy. You can be happy too. Listen in.
Feb 5. on Clear + Vivid subscribe free at https://t.co/vVgb67PV6c pic.twitter.com/krR5OS7gBC

— Alan Alda (@alanalda) January 21, 2019
However, Farrell felt the storyline did not fit his character B.J. Hunnicutt, whom he believed would not go against the Hippocratic oath, Alda explained:
"Farrell didn't think a doctor should do such a thing and fought the production team on having B.J. assist in it."
I didn't realize there were so many MASH stories people hadn't heard before. Or that I hadn't heard before.https://t.co/9KQICzwNNJ

— Alan Alda (@alanalda) February 17, 2019
At first Farrell refused to shoot the episode, and Alda failed to convince him otherwise. In the same way, the characters on-screen approached the situation, they were both on opposite sides of the ethics behind it.
Eventually, the episode was filmed. The two eventually reconciled and returned to life as normal spending the breaks in a props shed, which was their make-shift clubhouse, where they would spend hours playing chess.