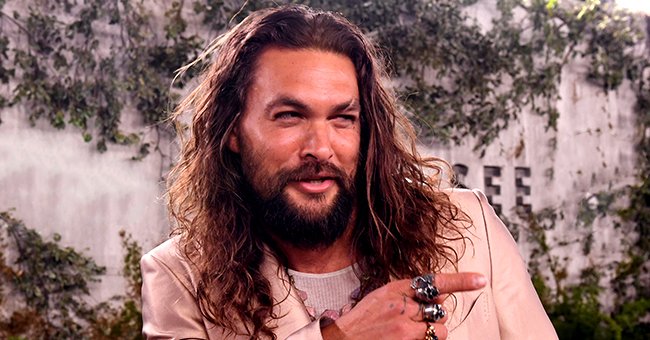 Getty Images
Jason Momoa of 'Aquaman' Fame Ditches Jacket & Is Spotted in Black Tank Top during the 2020 Golden Globes
Golden Globes viewers found a pleasing distraction in Jason Momoa who took off his blazer and sported a black tank top for most of the awards show. His reason for doing so was equally pleasing.
While everyone else was dressed to the nines for the Golden Globes festivities including Jason Momoa and his wife, Lisa Bonet, at one point, the "Aquaman" star ditched his jacket and sported a tank top for the rest of the night.
Many fans agreed only Jason could get away with his unconventional outfit for a formal affair.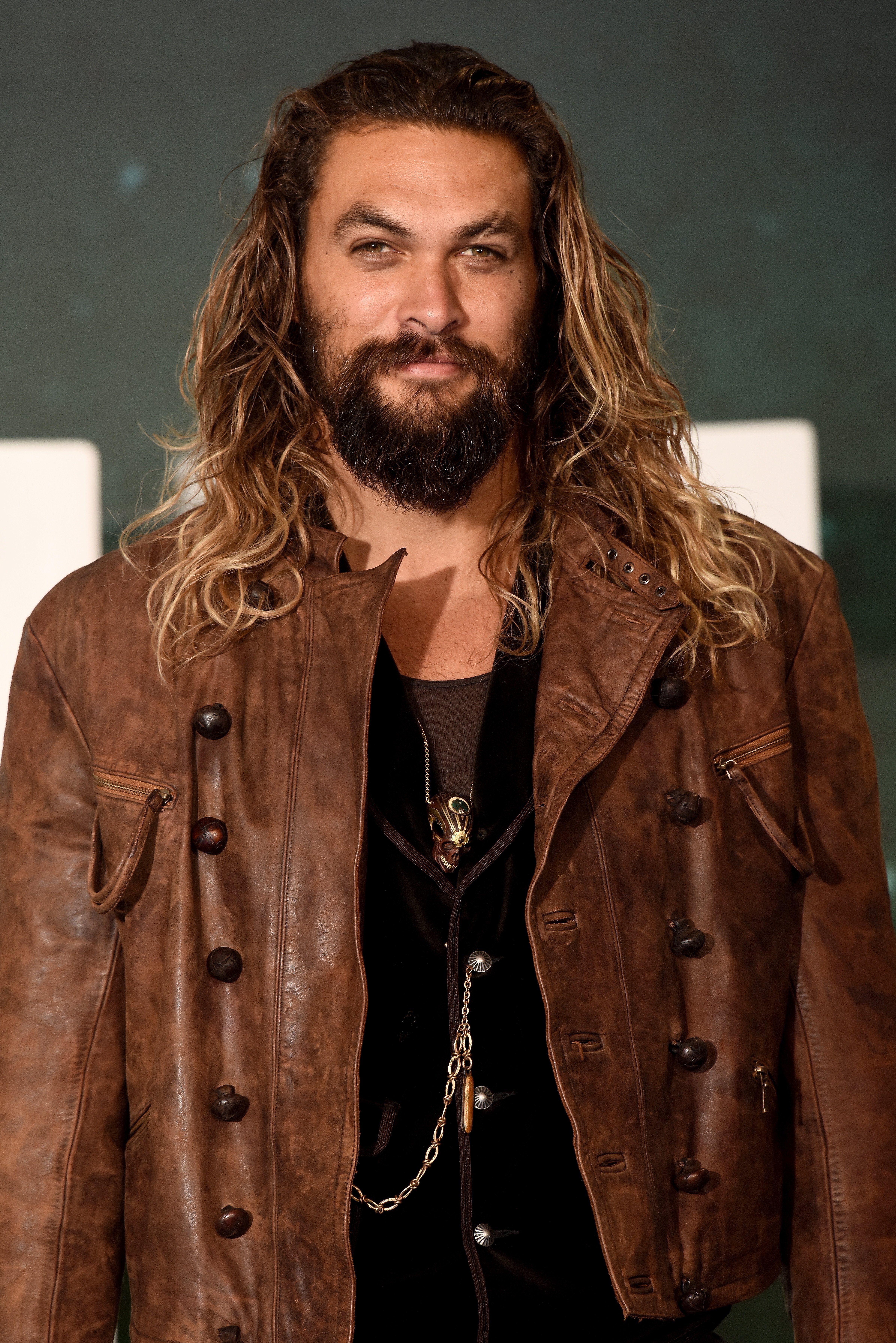 Jason Momoa attending the "Justice League" photocall in November 2017. | Photo: Getty Images
WHY HE DITCHED HIS BLAZER
Fans thirsted over the actor's bold move during the height of the awards show. A clip of Jason's in his black tank top went viral and grabbed headlines along the way. Though it would seem inappropriate for the "Game of Thrones" star to wear just the minuscule top, many thought it was actually cool. Especially after learning the real reason behind it.
Earlier in the night, Jason appeared on the red carpet dressed to perfection wearing a dark green velvet blazer over his tank. He stood next to his equally stunning wife and posed for pictures. However, he later removed his jacket in true chivalrous fashion. His wife was feeling chilly and he obliged.
Many fans agreed only Jason could get away with his unconventional outfit for a formal affair. Others wished there were more glimpses of him during the show so they could revel at is his glorious physique.
JASON'S STYLE CHOICE EXPLAINED
Jason's stylist, Jeanne Yang explained the reason behind the tank under the actor's green Tom Ford blazer which coordinated with Lisa's couture Fendi gown. Speaking to People, she said apart from aiming for sustainability, she chose something that would suit the actor's personality.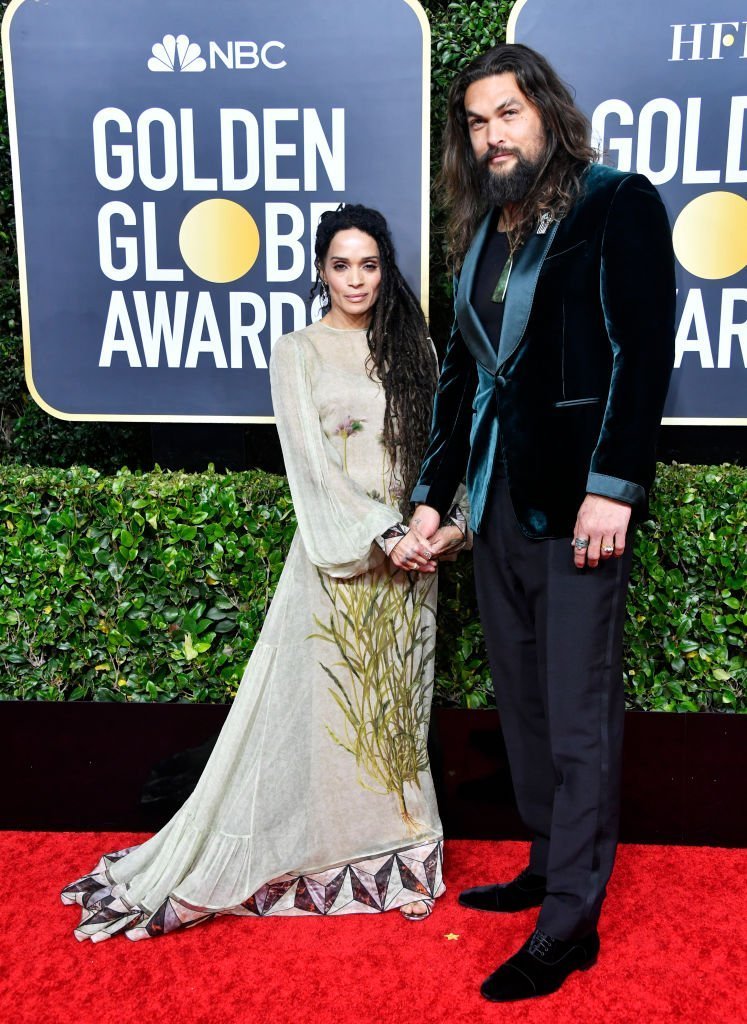 Coordinately dressed couple, Lisa Bonet and Jason Momoa at the 77th Annual Golden Globe Awards on January 5, 2020. | Photo: Getty Images
"Because it was the Golden Globes we chose to go with a tank instead of a shirt as it was more reflective of his own personal style," she said. To add an element of bling, she matched the unconventional top with a traditional necklace in green and a rose gold Cartier watch.
MAKING AN IMPACT ON HIS FIRST GOLDEN GLOBES APPEARANCE
Jason attended the Golden Globes for the first time to present the award for best supporting actress on a limited series along with his stepdaughter, Zoe Kravitz. They also presented the Golden Globe for best actress in a drama TV series.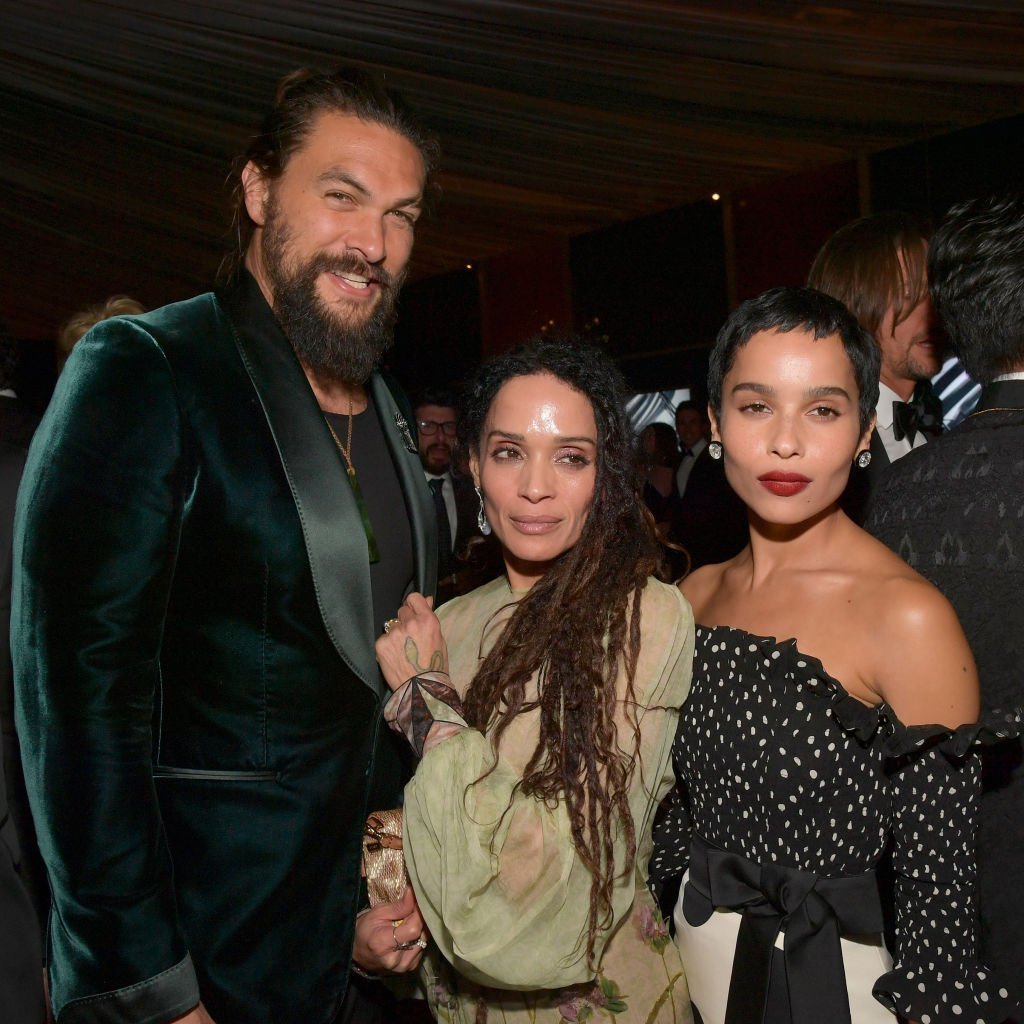 Jason Momoa and Lisa Bonet with Lisa's daughter with Lenny Kravitz, Zoe Kravitz at the 2020 InStyle and Warner Bros. Golden Globes after-party on January 5, 2020. | Photo: Getty Images
Later that night, Jason and his wife attended the 2020 InStyle and Warner Bros. after-party where the muscled star was also spotted sans his blazer. Rami Setoodeh tweeted that he saw the actor eating a burger in his tank top at the party.
Meanwhile, the rest of the world simply loved how cool and casual Jason was about wearing the outfit during the awards show proving he's one guy who can get away with bold fashion statements and own them on any red carpet event.
Please fill in your e-mail so we can share with you our top stories!