Alexis Skyy and Fetty Wap Celebrate Daughter Alaiya's Second Birthday with Sweet Messages and Photos
Fetty Wap and Alexis Skyy are celebrating the miracle of their daughter's second birthday.
Reality star Alexis Skyy and rapper Fetty Wap celebrated their daughter Alaiya Grace's second birthday with sweet messages and photos they shared on Instagram.
Alaiya, who was born prematurely, has struggled with severe health issues, but to her parents' joy, is overcoming them.
Alaiya is Alexis and Fetty's only child together, although the rapper has 6 more children from other relationships.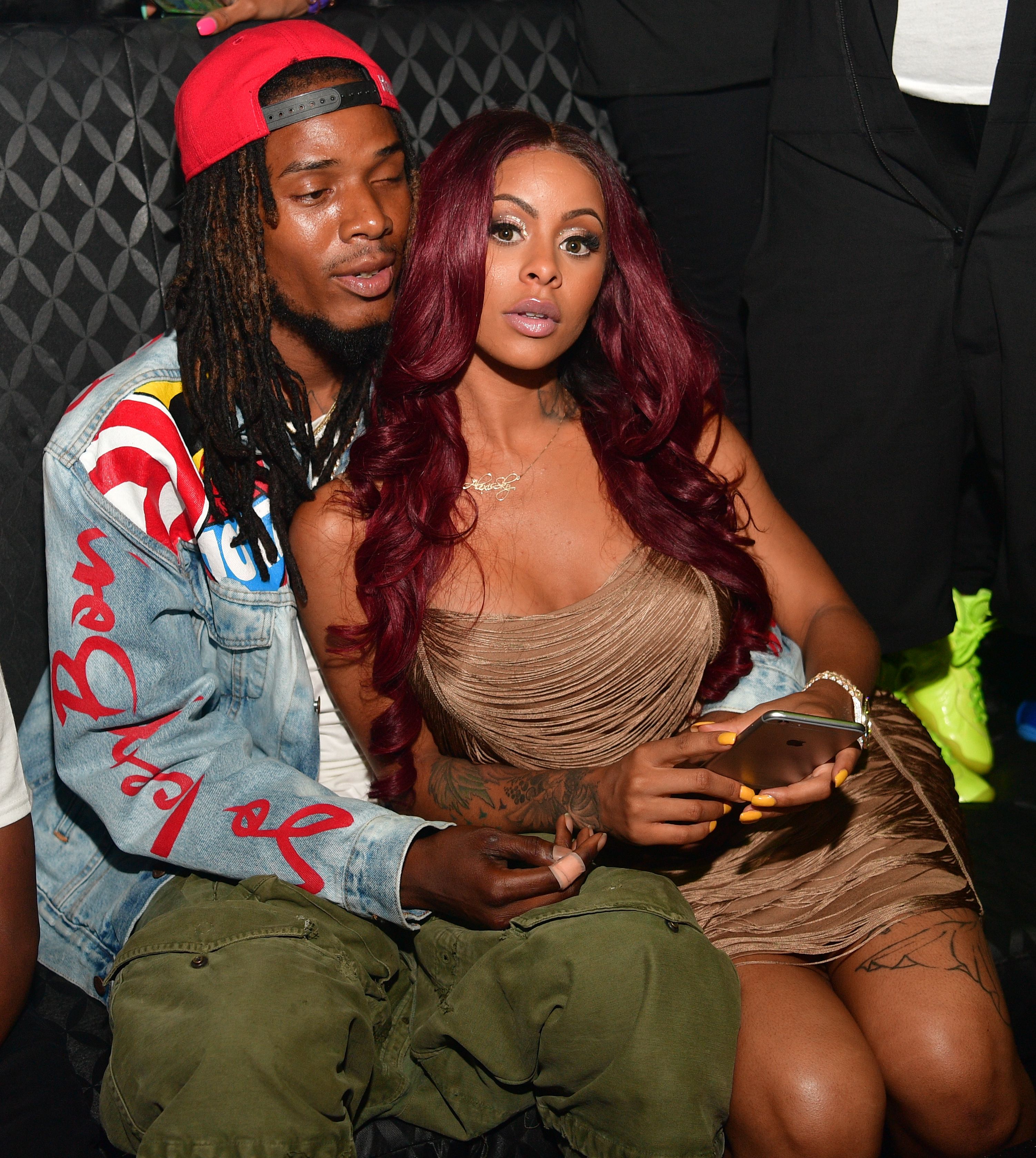 ALEXIS SKYY AND FETTY WAP'S MIRACLE BABY
Little Alaiya was born 2 years ago after Alexis unexpectedly went into labor before her due date. The tiny preemie was born weighing just one pound and suffering from hydrocephalus, which meant she had to have a shunt installed to drain liquid from her brain.
But it looks as if the worse is behind her, and her parents celebrated her birthday with adorable posts to honor their miracle baby.
Alexis posted a series of snaps from a mommy-and-daughter photoshoot that shows just how far little Alaiya has come in her short life. In a long and emotional caption Alexis revealed: 
"There's been so many times I would break down watching her go thru so much at such a young age!!"
ALAIYA GRACE IS WALKING AND TALKING
In her post, Alexis reveals that her adorable toddler is now talking, and crawling, and is on the verge of walking. Before long, she will be running around and getting into mischief just like every other baby her age.
FETTY WAP'S TRIBUTE TO HIS DAUGHTER
Fetty also celebrated his little miracle's second birthday with a post on Instagram. He shared a snap of a smiling Alaiya, and added a message thanking his daughter for letting him be part of her life. He wrote:
"you different shorty you really strong.. thank you for letting me be apart of your beginning to a bright future .. I can't wait to see the powerful young lady you become … ♥️ HBD lil lady."
The road has been long, with Alaiya undergoing numerous surgeries and therapy, but it looks as if she's on her way to full recovery.
Alaiya is Alexis and Fetty's only child together, although the rapper has 6 more children from other relationships.
FETTY WAP - FATHER OF 7
Fetty Wap is now the father of 7, and in case some of his fans are confused by the number of children and baby mamas, Wendy Williams has created a chart.
Fetty fathered his 7 children with 6 different women, and according to Wendy, three of the women were pregnant at the same time, triplets of a kind.
Fetty's children are  Aydin Zoovier, 8, with childhood girlfriend Ariel Reese; Zy, 2, and Eliza "ZaZa" Zaviera, 5, with Lehzae Zeona; Amani, 3, with Elaynna Parker; Khari, 3, with Masika Kalysha; Lauren, 3, with exotic dancer Turquoise Miami; and Alaiya, 2,   with ex-girlfriend Alexis Skyy.
We suspect even Fetty gets confused sometimes...