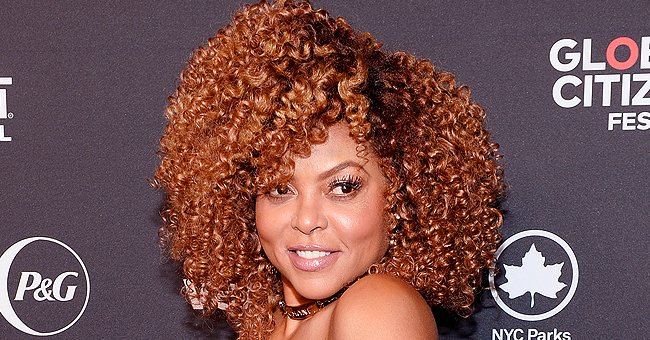 GettyImages
Taraji P Henson Launches Her Own Hair Care Line and It's Called TPH by Taraji
Not only does Taraji have a thing for the cameras, the Empire actress is also a fan of hair and hair products as she launches her hairline.
Who would have guessed that the award-winning actress would have another passion other than starring in movies? Taraji not only takes her acting career seriously, she also has a keen interest in hair.
From her personal experience with neglecting the scalp beneath the hair, Taraji saw the need to find a solution and decided to experiment on ways to ensure her scalp stays healthy.
She took to her kitchen and tried to create hair products, which she then tried on herself and her friends. From the feedback she got, she realized she was on to something and decided to share her newfound formula with the world.
It took the actress over ten years to create her line, but now she is done launching it. She described herself as a mad scientist. She said:
'I Was like a Mad Scientist."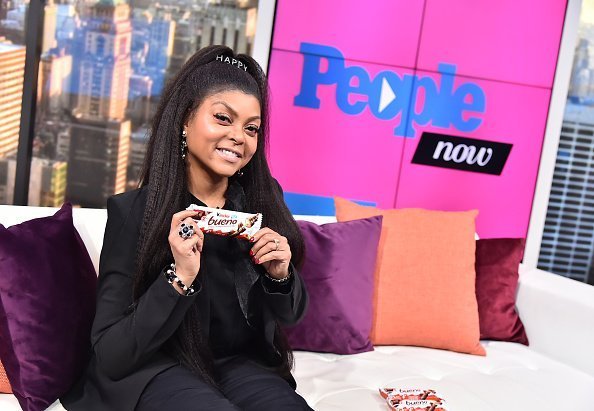 Taraji P. Henson visits People Now in New York, United States | Photo: Getty Images
Her hair products were tested on several hair types, and it yielded great results. Those who tried it had nothing but great things to say about it.
Taraji's hair and edges have been admired by many, and so when she decided to launch her hairline, most were excited. She took to her Instagram to post a video announcing that her hairline was coming out soon.
She said when they took the weave out, her hair smelled like mildew, and she felt embarrassed.
Many believe that if the actress weren't already involved in acting, she would probably be doing hair. Celebrity stylist Tim Wallace has also testified to how much Taraji cares about hair. He said in between takes and scenes; the actress will always apply oil to her edges.
Taraji admitted to Allure that she has always loved and understood hair and has always taken it seriously. She said while she was a kid, she visited the salon a lot to change her hairstyles. She said:
"I always loved and understood hair. Growing up, we took [it] very seriously. I was always in a salon every week, getting a different hairstyle."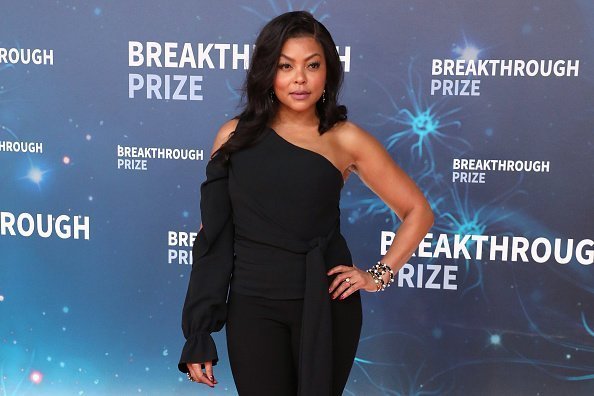 Taraji P. Henson attends the 2020 Breakthrough Prize Ceremony at NASA Ames Research Center in Mountain View, California | Photo: Getty Images
She also shared that her love for hair resulted from her experiences styling people's hair. It was also nurtured from trials and errors in the bid to learn how to take care of her hair.
Taraji went further to reveal an embarrassing encounter she had when she went to take her weave out. She disclosed that when the weave was taken out, her hair smelled like mildew, and she felt embarrassed.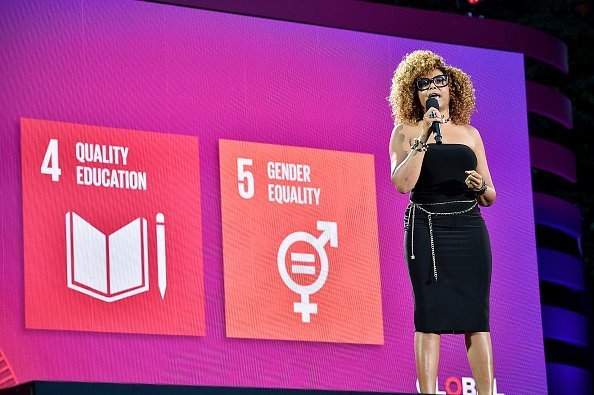 Taraji P. Henson speaks onstage during the 2019 Global Citizen Festival: Power The Movement in Central Park in New York City. | Photo: Getty Images
She had been wearing weaves for years, and one challenge she always faced was how she could get through the weave to her scalp to enable her clean it. This inspired her to create a scalp care product.
Her hairline has a total of 18 pieces, which is categorized by colors. They include teal for cleansing and care, red for repair, purple for treatment stylers, and yellow for scalp-care products.
Please fill in your e-mail so we can share with you our top stories!