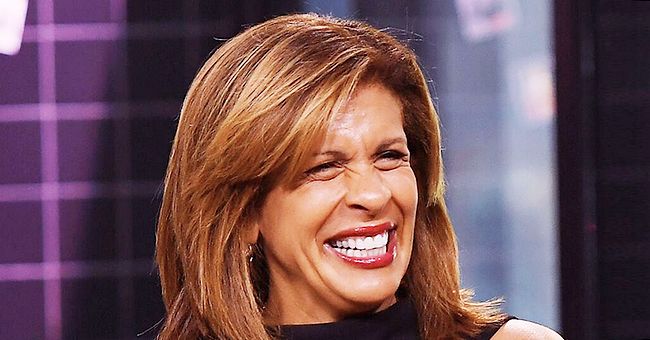 Getty Images
Hoda Kotb of 'Today' Reveals That Mom Sameha Kotb Helped Her to Pick out Her Wedding Dress
The Newly engaged "Today" show co-host Hoda Kotb has already started preparing for her wedding, and she revealed that her mother helped her pick out her wedding dress.
Since Hoda Kotb announced her engagement to Joel Schiffman in November, she has hit the ground running with her wedding planning.
After six years of dating, Schiffman popped the question during a tropical vacation at a romantic beachside dinner, he had set up for her.
During an episode of E!'s segment "Pop of the Morning" an excited Kotb gave an update on how her wedding planning is going so far,
She revealed that among the long list of things she has to do, her dress has been crossed off the list. After teasing over who picked it out, she revealed that her mother, Sameha Kotb, made the final choice.
The "Today" co-host admitted that Sameha had taken the lead in helping Kotb plan her wedding. She said she is happy with her mother's involvement and has willingly let her take charge.
The news of Sameha's role in the wedding has many fans approval, and they have been praising the two over their close relationship. One fan gushed over the news.

Fan comments on "Today" show Instagram post that Hoda Kotb's mother, Sameha Kotb has helped pick out her wedding dress | Source: Instagram.com/todayshow
Kotb, who was previously married to Burzis Kanga, said at first her mother wasn't sure if she would want her help to pick the dress, she explained:
"It was so funny, cause she's picked everything for me, and she said, 'Honey, I don't know, do you want me to pick your wedding dress?' And I said, 'Well, you picked the first one, so yes, please pick the second one!'"
E!'s Lilliana Vazquez revealed that it had been a well-kept secret that Sameha helps style Kotb for most of her appearance's on "Today." Complimenting Sameha's styling Kotb, said:
"Yeah, if I'm wearing a good outfit, she picked it. If I'm wearing one of the other ones, somebody else — I bought it myself."
Kotb also shared details about her wedding party and revealed that at the moment, she doesn't think that she is going to have a bridal party.
However, coming from a close-knit family of three siblings, she said that her sister, Hala Kotb, will be the only member of her bridal party.
Please fill in your e-mail so we can share with you our top stories!