Don Diamont of Y&R Fame Shares Winter Pics from His Birthday with Wife Cindy Ambuehl and Their Kids
Actor Don Diamont of "The Young and the Restless" fame recently celebrated his birthday and marked it by filling his Instagram page with photos from his family's trip to Canada. 
Diamont shared ten pictures on Instagram, showing moments he and his lovely family had while they were on holiday in Canada. 
The first of the photos showed Diamont and his wife, Cindy Ambuehl, in a loved up pose in the snow. The second was a video showing Cindy walking into the Scandinave Spa in Whistler, with Diamont behind the camera.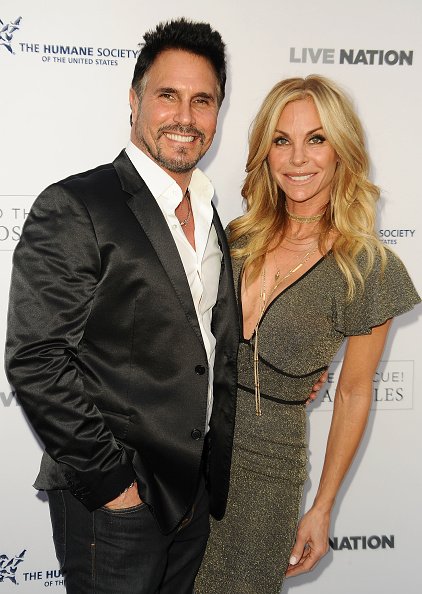 The third and fourth photos showcased a Canadian snack and the spa's beautiful scenery, while the fifth showed Diamont with his family as they gathered for a group photo. 
In the sixth photo, husband and wife reunited for a snap, while the ninth picture was another groupie showing Diamont and his wife, as well as his sons and their girlfriends. In the caption to the post, the actor wrote:
"Happy New Year everybody, and thank you for the many birthday wishes !! It couldn't have been a more perfect bday with my wife, our boys, and their girlfriends."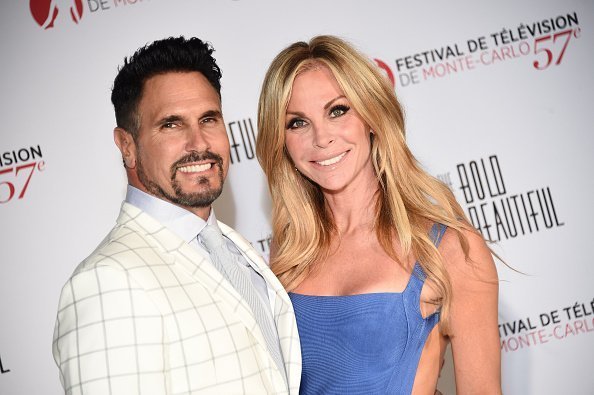 Don Diamont went on to describe how he also went off to the Scandinave Spa, before hanging out in the village with his family. He also added that they had dinner at the excellent Hy's Steak House. 
In concluding the post, the birthday celebrant said that he and his family finished the night at the base of the mountain as they rang in the New Year, before wishing everyone an outstanding 2020.
After almost a decade of engagement, Cindy and Diamont tied the knot in 2012
The 51-year-old actor, who is also famous for his role as Bill Spencer in "The Bold and the Beautiful," is a father of seven sons — Lauren, Sasha, Alexander, Luca, Anton, Davis, and Drew. 
The actor has an autobiography titled, "My Seven Sons and How We Raised Each Other," and spoke about the book, his acting roles, and his family in an interview with "TV Insider." On what he wanted readers to learn from his book, he said:
"Many things. Overall, kids have to be your priority when you're a parent. Be accountable. If I ever left town to go do a movie, I'd realize it's more important to be there for my kids. There's no greater reward."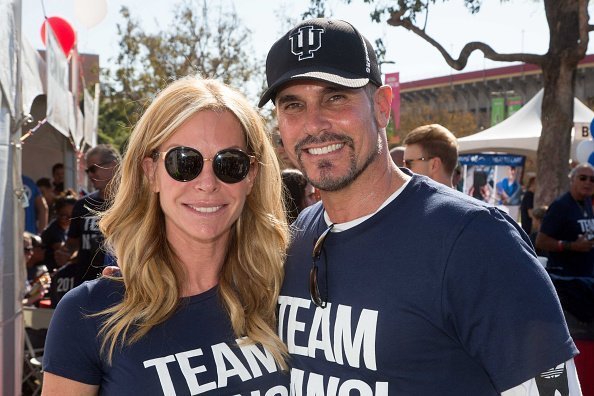 Don Diamont was previously married to Rachel Braun, who bore his first four sons before they divorced in 2002, after eight years of marriage. Shortly after the divorce, he got engaged to Cindy. 
After almost a decade of engagement, Cindy and Diamont tied the knot in 2012, in a lovely wedding in France. Not only did they become a couple, but Diamont became the father of Cindy's two sons.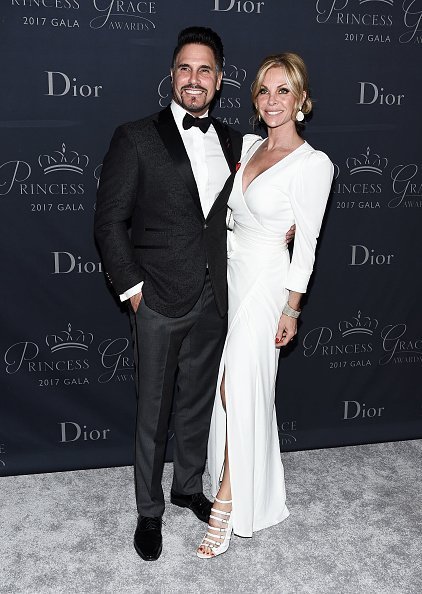 He also fathers his late sister, Bette's son, Drew, while Lauren and Sasha are also not his biological sons. The actor loves being a father and cherishes every moment shared with his family. 
Don Diamont, who is of Jewish descent, has a net worth of over $4 Million and credits the love and support he has from his family as being a major reason for his career success.