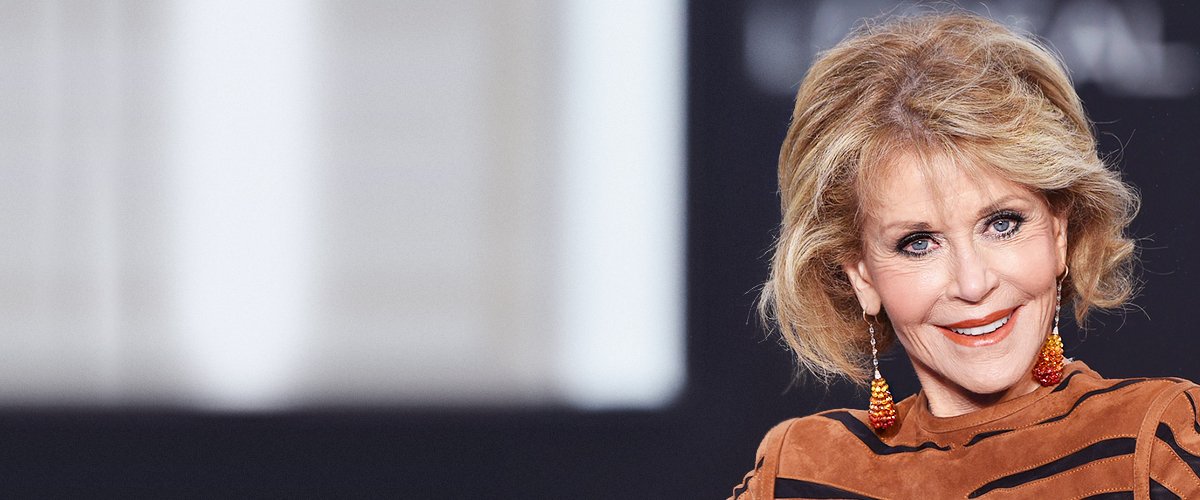 Getty Images
'7100 Square Feet of Pure Luxury': Inside Jane Fonda's Beautiful Mansion She Sold for $8.5 M

Actress, Jane Fonda, sure knows how to live it big, swapping one luxury castle for another and earning extra bucks in the process. The 82-year-old's former mansion, sold for $8.5 million, is a sight to behold, with eye-popping modern-day pieces.
Jane Fonda and her former beau, Richard Perry, spent eight years of bliss together in a romantic fairytale castle guaranteed to make every day seem like a vacation.
Following their split, the former Hollywood couple sold off the 1961-built lavish estate at an unbelievably discounted price, several million short of the initial asking price of $12.995 million.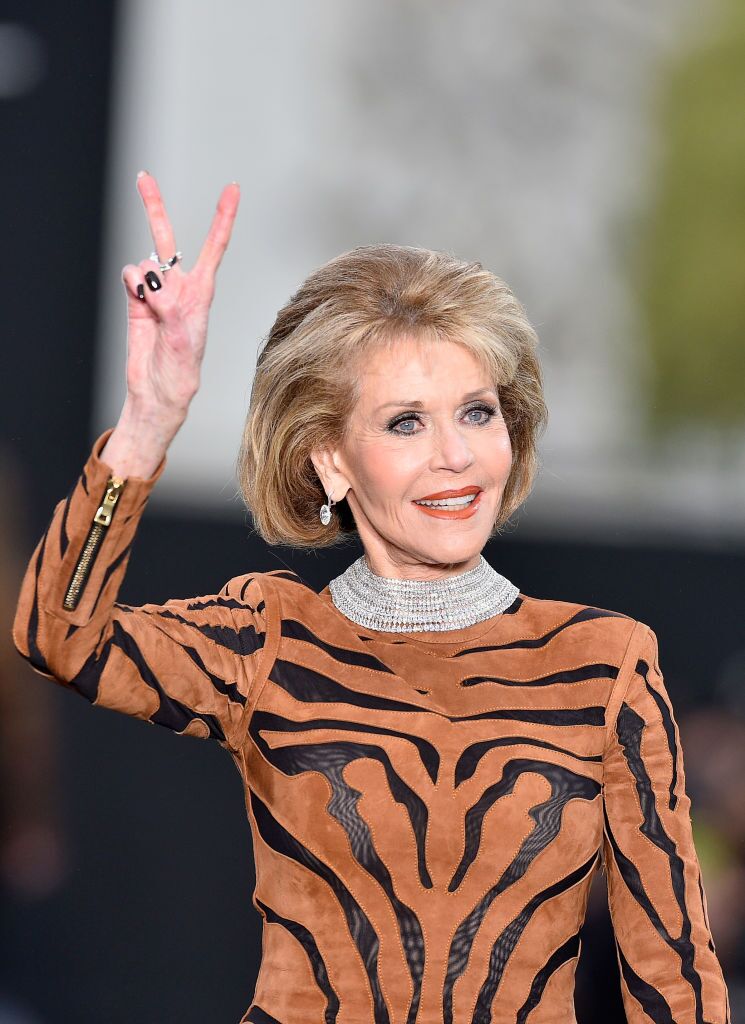 Jane Fonda walks the runway during Le Defile L'Oreal Paris as part of Paris Fashion Week Womenswear Spring/Summer 2018 | Photo: Getty Images
INSIDE THE LUXURY ESTATE
The Beverly Hills mansion, which eventually sold at $8.5 million, was undoubtedly worth every dollar, with a terrific hillside location within Trousdale estate.
The two-story castle, complete with four bedrooms, contemporary bathrooms, glass-walled elevator, exquisite bamboo flooring, and extravagant bars was rightly described by Jade Mills and Valerie Fitzgerald as "7100 square feet of luxury."
The two Coldwell Banker Global Luxury agents gave viewers a glimpse of the 4-bedroom house via a video clip shared on YouTube.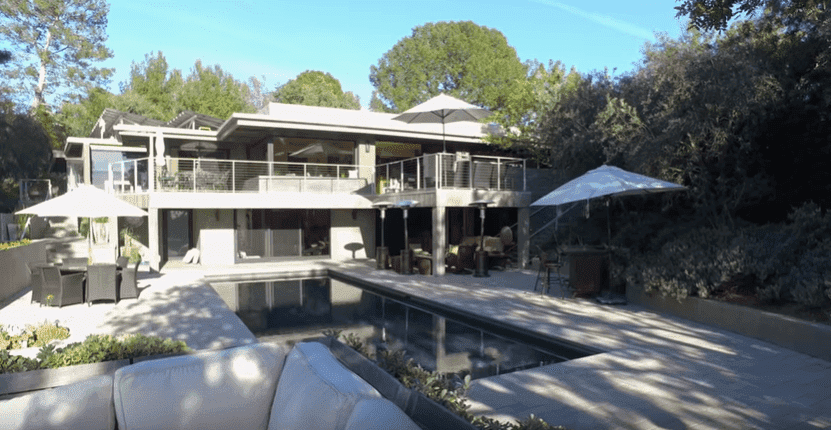 Inside Jane Fonda's Beverly Hills Home | Photo: YouTube/ Open House TV
The first stop was a luxury sitting room, conjoined with a large dining area. The spread of high ceilings, stone-infused fireplace, and a wet bar, gave the massive living area a dreamy look.
"When I walked in, I loved this room," Jade Mills said of Jane's first reaction to the sitting room.
The ultra-modern mansion also boasts of a magnificent kitchen, Richard Perry's music room where most of the music producer's hit records could have originated, and a gym that opens into the narrow swimming pool.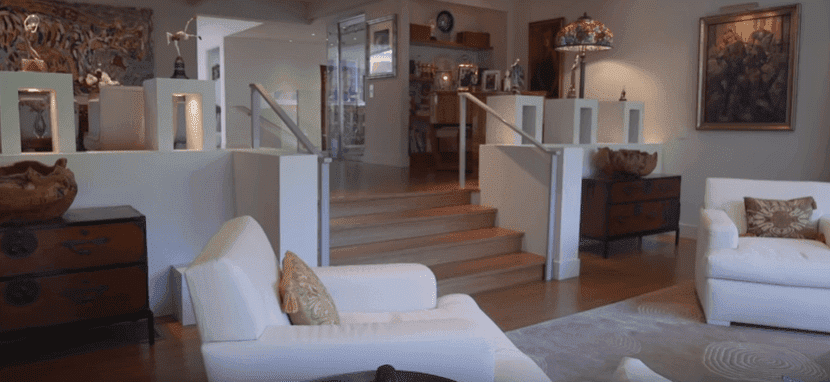 Inside Jane Fonda's Beverly Hills Home | Photo: YouTube/ Open House TV
Another breath-taking room is the mini theatre/screening room, built to accommodate guests during events and to have awesome movie experiences, the ideal entertainment space.
The master bedroom of the lavish estate sports a comfortable bed, a huge sitting area and a treehouse-like office that overlooks the vast meditation garden sighted outside.
The vast outdoor space spared no detail with the sturdy stone desk surrounded by cozy seats, an outdoor fireplace, an adjustable temperature pool, and the perfect ocean view overlooking the sunset. Jane Fonda and Richard Perry's estate is indeed several feet of luxury.
JANE'S NEW HOME
The "Grace and Frankie" star abandoned the Beverly Hills luxury for a 5700 square feet Los Angeles mansion, which she purchased for $5.45 million.
The new house, located in a Century City Enclave, is one of ten homes situated within the gated area and includes an open kitchen, contemporary elevator, four bedrooms, living and dining areas, and a master suite with an adjoining balcony overlooking a central courtyard.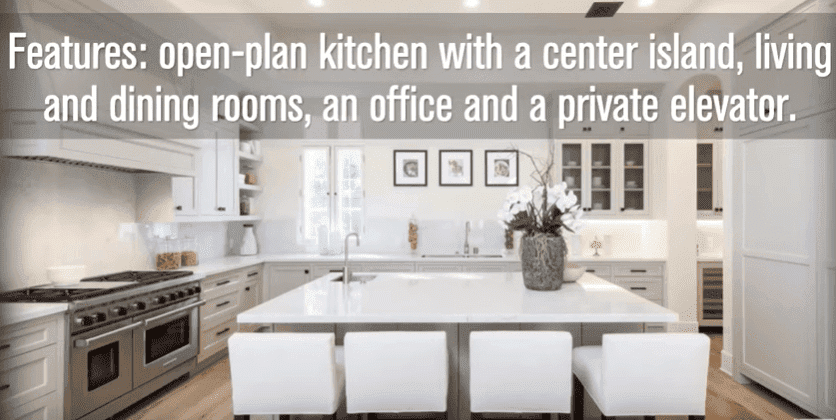 Actress Jane Fonda's $5.45 million Century City townhouse | Photo: YouTube/ Los Angeles Times
In contrast to her 1961 Beverly Hills castle, the actress shared with an ex-boyfriend, Richard, Jane's Los Angeles abode is a city-themed apartment that overlooks the busy town life with beautiful city light views.
JANE'S EX-BOYFRIEND, RELATIONSHIP AND BREAKUP
The mother of three and her ex-boyfriend, Richard Perry, dated for eight years from 2009 before their split in 2017. The former power couple spent most of their years together at the movie star's Beverly Hills mansion.
The couple's relationship was a fulfilling one, expected to lead to the altar, as the 82-year-old openly affirmed her connection to her 5-years younger lover, saying:
"I've never had such a fulfilling sex life. The only thing I have never known is true intimacy with a man… I absolutely want to discover that before dying. It has happened with Richard. I feel totally secure with him."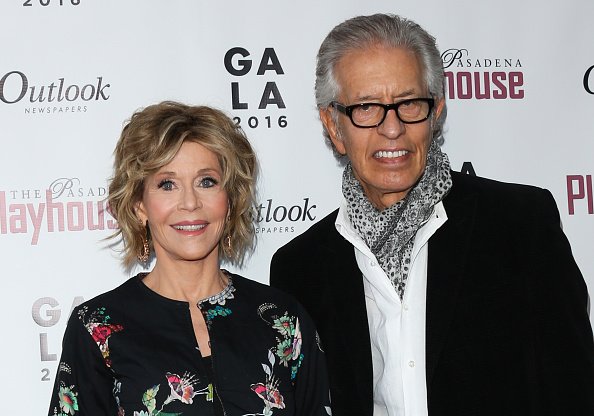 Jane Fonda and Music Producer Richard Perry attend the Pasadena Playhouse Gala on April 30, 2016 | Photo: Getty Images
However, their time together hit a rough patch after the couple decided to move on as friends, putting a stop to their almost decade long romance. The record producer referred to the split as "a shift in the direction of our lives," and the actress couldn't agree more.
The mother of three, who had been married and divorced three times, reportedly went through with the breakup following her children's advice.
Jane Fonda's children, Vanessa, Troy, and adopted daughter, Luana encouraged their mother to leave the relationship if it made her unhappy, which she did eventually and has since found happiness in "singledom."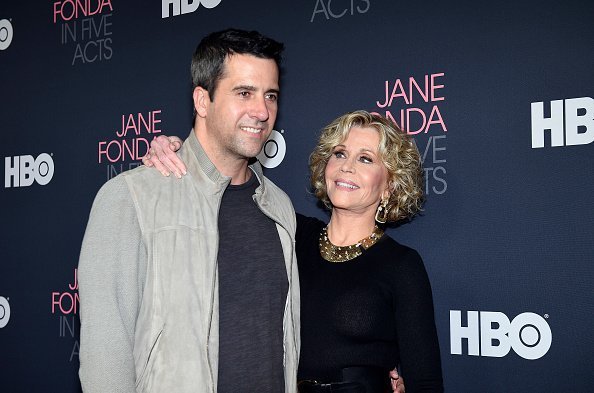 Jane Fonda and her son Troy Garity attend the premiere of HBO documentary film "Jane Fonda In Five Acts " on September 13, 2018 | Photo: Getty Images
WHAT HAS JANE BEEN UP TO
According to a source close to the icon, the mother of three has decided to start over, rededicating herself to activism in her 80s, as she enjoys her newfound freedom. The star has also been open about her plans for the future, revealing she was off the dating game after splitting from Richard.
Since then, the actress has focused on promoting her movies. During a sit down on "Today Show" with show host, Megyn Kelly, Jane Fonda's attempt to promote her film, "Our Souls At Night," was sabotaged by the show host, who chipped in a remark about the star's plastic surgery.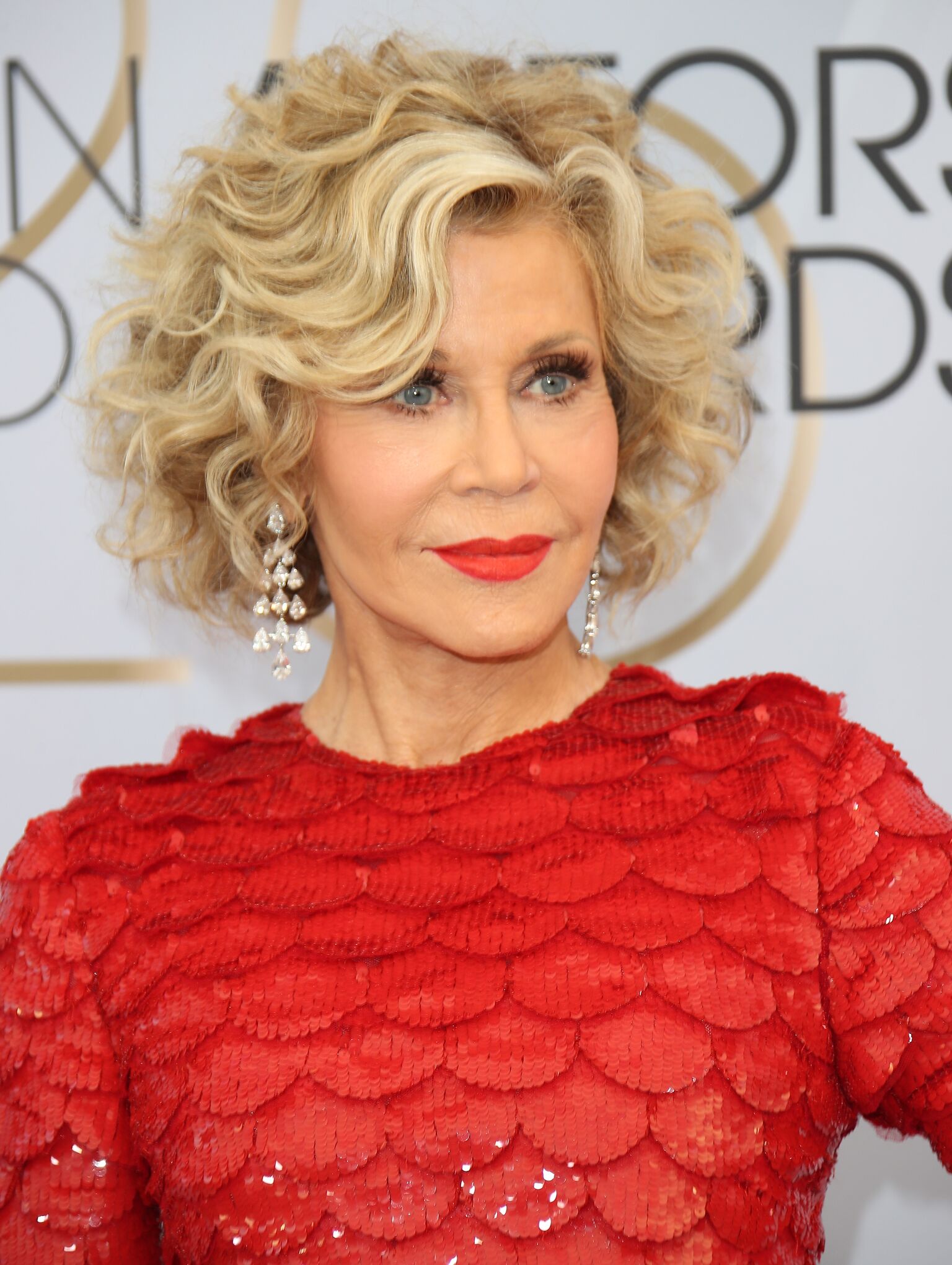 Jane Fonda attends the 25th Annual Screen Actors Guild Awards at The Shrine Auditorium | Getty Images
The scene on the live show played out dramatically, resulting in months of feud and heated exchanges between both women. The 82-year-old has also made the headlines in the past months for her run-ins with the cops.
Her newfound passion for Climate change activism has gotten Jane Fonda arrested severally in the last few months for her weekly "Fire Drill Friday" peaceful protests in government organizations and out-of-bounds official buildings.
FAMILY TRAGEDY
Despite having a defined plan for herself, the icon's life has not been devoid of tragedies. In August 2019, the icon lost her brother, Peter Fonda, a fellow Hollywood legend.
His demise at 79 was attributed to respiratory failure due to lung cancer, and the 82-year-old expressed her grief over the loss of her "sweet-hearted baby brother" with whom she spent several alone time on the days leading to his death.
With the loss of her only brother, a retired love life, and grown-up kids with their respective lives to deal with, every moment the star spends with family in her LA apartment would count as a priceless memory to cherish.
Please fill in your e-mail so we can share with you our top stories!