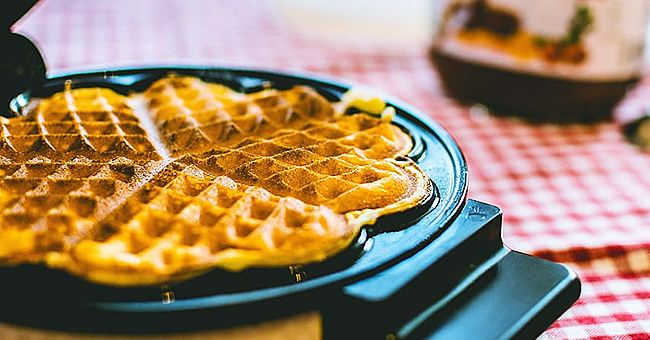 pxfuel.com
Brian McCarthy from LA Claims His Daughter Received Waffle Maker from Amazon That Had Old Waffle Remains in It
An online shopping service is in hot water over a used waffle maker that was delivered to a family in Los Angeles.
On Twitter, one Brian McCarthy claimed that his daughter received a waffle maker from Amazon that had old waffle remains in it.
He shared a photo of the said waffle maker and wrote the caption: "Wow, my mom sent my daughter a new waffle maker from @amazon and they sent us a used one with the FOOD STILL IN IT. Disgusting!"
AMAZON APOLOGIZES
McCarthy later shared with a person who left a comment that Amazon already called him to apologize. Amazon's customer service personnel also responded on Twitter, writing: "We're sorry to see the condition this item arrived in. It's certainly not the experience we strive for!"
They asked McCarthy to have his mom provide all the order details so that a staff member can take a closer look at the situation.
In a statement to TODAY, a spokesperson for Amazon assured that they work hard to provide a great experience to their customers, and they regret that the particular situation with the waffle maker did not live up to the company's high standards.
A HUMAN ERROR
The statement added that the item was sold as used but that it should not have been sold at all. Citing human error, the spokesperson said that the item was not properly inspected after it was returned by another customer.
A representative from Select Brands, the manufacturer of the Babycakes waffle maker that McCarthy's mother bought, also apologized via Twitter but assured that they maintain strong quality control processes.
The representative added that their company only ship first-hand goods and do not resell returned or used ones. They also explained that once the product is shipped from their facility, they cannot control anymore how other companies monitor the product.
ANOTHER RELATED COMPLAINT
It's not the first time someone shared a negative situation involving the delivery service. A woman named Jade Elliott shared how an Amazon parcel ended up in her toilet.
Elliott ordered a Braun Thermoscan online after one of her children got sick. While out viewing Christmas lights, the 26-year-old Jade received a message that her package had been delivered at home.
Once she arrived home, Jade found a note that said her package got delivered through a window. Walking around the house, she checked all the windows and surroundings, but couldn't find the parcel.
To her surprise, the package was delivered through the open frosted window in the bathroom and fell inside the toilet.
Amazon has made changes to improve their services. For one, they are holding third-party sellers more responsible for the safety aspect containing the packages they store in Amazon warehouses.
Amazon announced that third-party resellers would be charged with new penalty fees for packages not complying with its safety requirements.
Please fill in your e-mail so we can share with you our top stories!