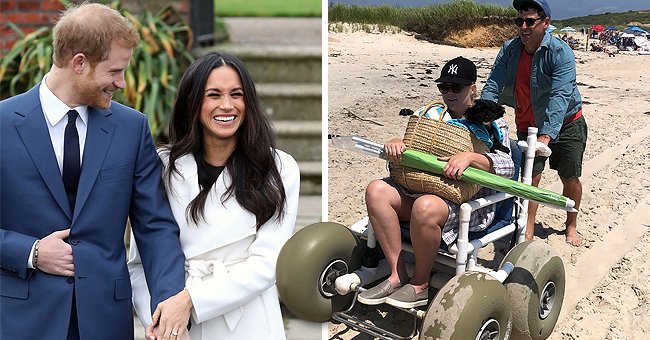 Getty Images | Instagram/amyschumer
Amy Schumer Pokes Fun at Meghan Markle and Prince Harry's Decision to Step Back from Royal Duties with Hilarious Post

Comedian Amy Schumer continues the saga with her "nemesis" Meghan Markle, as she humorously responds to the royal couple's announcement that they intend to "step back as senior members of the Royal Family."
On Wednesday, Meghan Markle and Prince Harry made a formal announcement on social media of their intention to become "financially independent" by carving out a "progressive new role within this institution" in the year ahead.
While Meghan and Prince Harry will continue giving their full support to the Queen and their royal duties, the bombshell announcement includes balancing their time between North America and the United Kingdom. As it will give their family the "space to focus" on launching their new unspecified charity.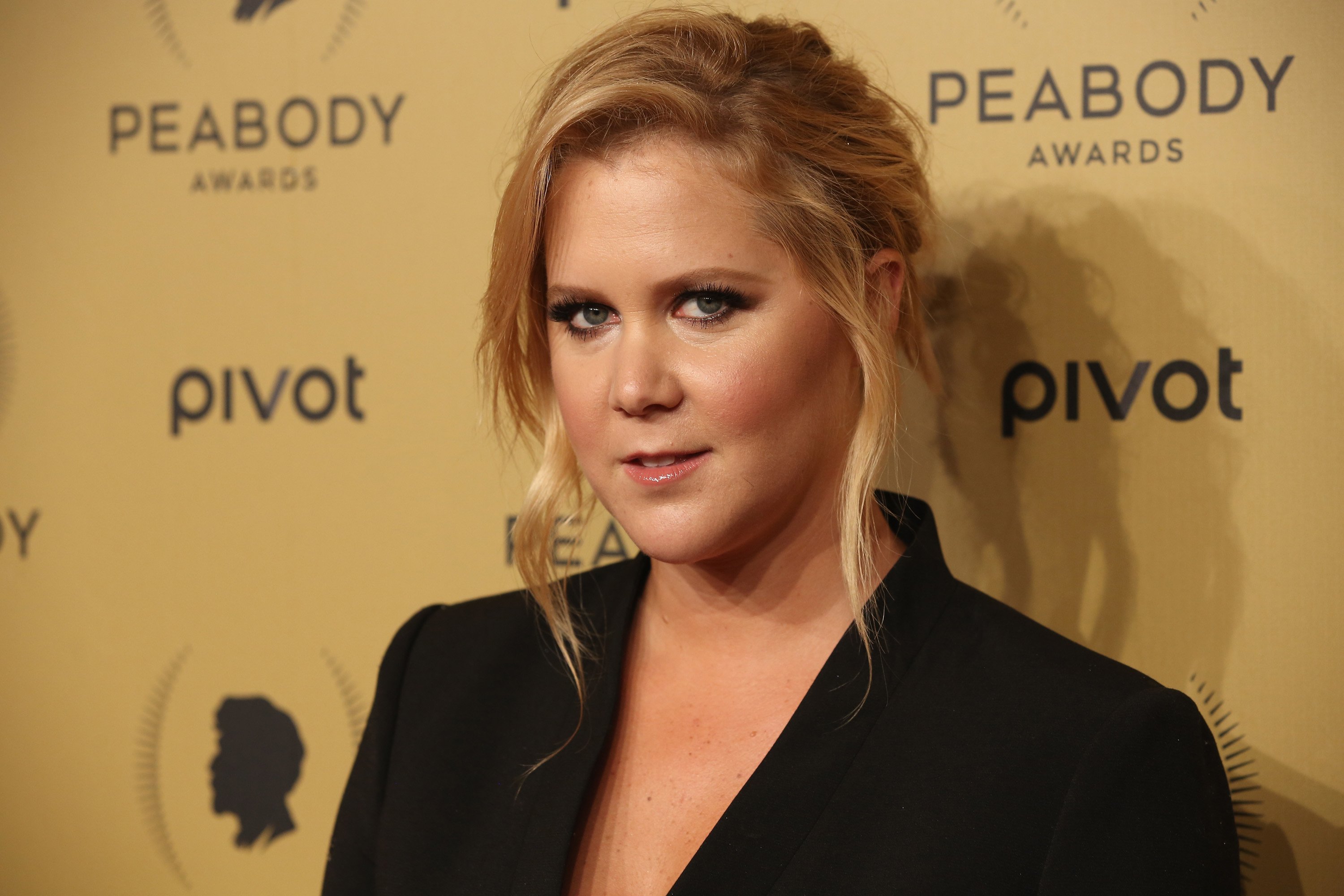 Amy Schumer attends The 74th Annual Peabody Awards Ceremony at Cipriani Wall Street on May 31, 2015, in New York City. | Source: Getty Images.
A few hours after the announcement, Amy Schumer comically posted one of her own. The comedian took to Instagram and shared a picture taken on the beach, with her husband, Chris Fischer pushing her on a beach wheelchair across the sand on a sunny day captioned:
"Chris and I are formally stepping down from our royal duties. We appreciate your support."
It's not the first time Amy had something to say about the royal couple. While pregnant with her son Gene almost two years ago, Amy began drawing parallels between herself and "nemesis" Meghan Markle.
In December 2018, during an InStyle video segment, Amy jokingly explained that Meghan is her nemesis because they are pregnant at the same time, and she won't let the royal "get away with that."
After welcoming her son in May 2019, Amy referred to newborn Gene as her "royal baby" in the birth announcement she shared on social media. Only hours later, Meghan gave birth to the real new addition to the royal family.
Throughout her pregnancy, the 38-year-old candidly shared most aspects of its ups and downs, including her struggles with hyperemesis gravidarum.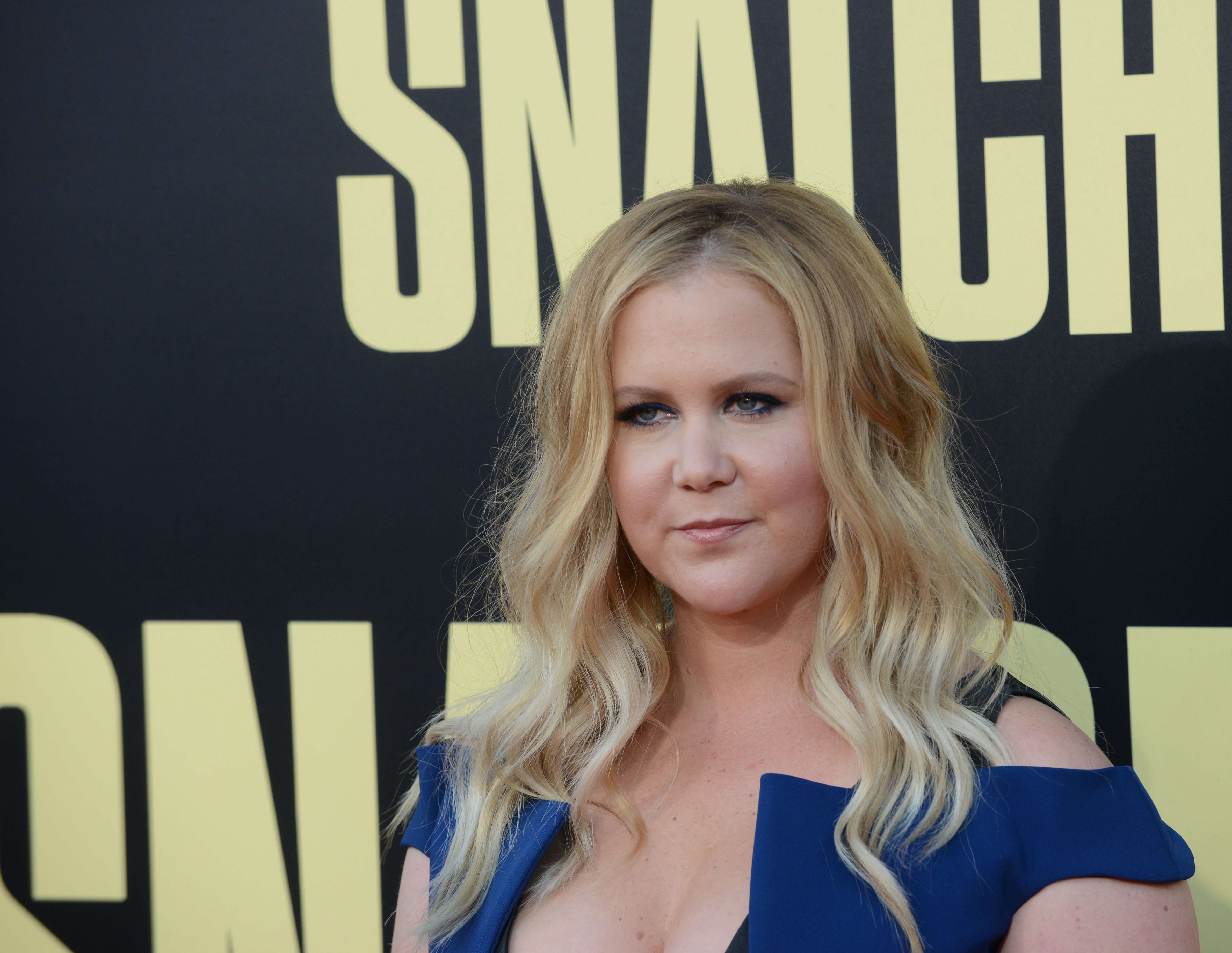 Amy Schumer arrives for the Premiere Of 20th Century Fox's "Snatched" held at Regency Village Theatre on May 10, 2017, in Westwood, California. | Source: Getty Images.
The constant sickness can cause weight loss and dehydration, and Amy had to be hospitalized, which caused the postponement of several shows of her comedy tour.
"Baby's fine, but everyone who says the 2nd trimester is better is not telling the full story. I've been even more ill this trimester," Amy captioned a picture of her in a hospital bed. "…Very lucky to be pregnant, but this is some [expletive]."
Having settled into motherhood since then, Amy Schumer described it as "the best" experience during an interview in November last year.
During her first official "post-baby" appearance, Amy told ET that being a mother changed her in "a million ways" and jokingly added that it caused her to be more courteous to her mother as well.
Please fill in your e-mail so we can share with you our top stories!