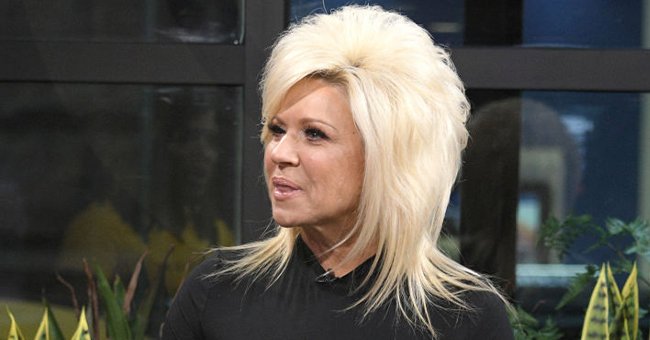 Getty Images
Theresa Caputo Says 'It's Not Easy' with New Guy Who Has a Family and Children Already
Larry and Theresa Caputo seemed to have the perfect marriage until they suddenly announced they were divorcing. They've both moved on with their lives, and Theresa has a boyfriend.
Theresa Caputo, 54, and her former husband, Larry Caputo, 64, were married for 29 years, from 1989 until 2018. The couple welcomed two children during their marriage, a son Lawrence, 28, and a daughter Victoria, 26.
On a past episode of Theresa's "Long Island Medium," her husband explained to his friends what had gone wrong in his failed marriage. He said he and his wife were having a difficult time.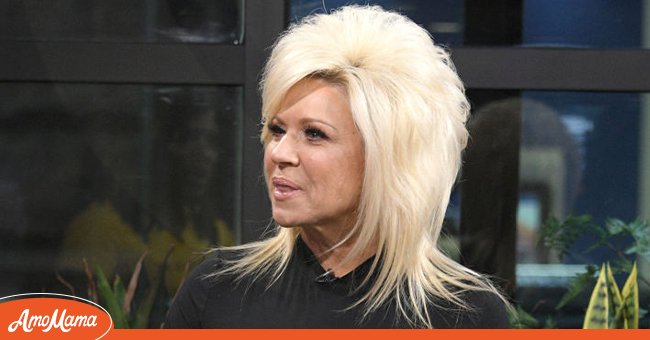 Theresa Caputo visits "The X Change Rate" at Build Studio on October 15, 2019, in New York City | Photo: Gary Gershoff/Getty Images
WHY THE CAPUTO'S DIVORCED
Larry shared with them that most of the frustration he and his wife experienced was not being able to spend time together like they used to. The reality star's former husband also noted:
"Along with that comes the lack of communication so it's like losing your best friend. It's hard."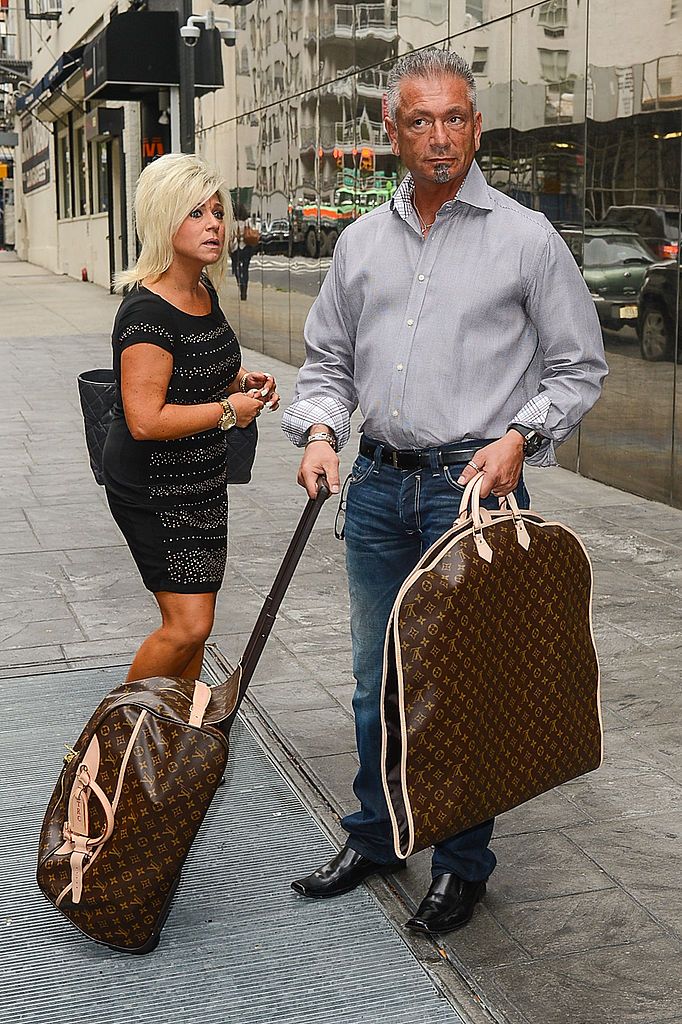 Theresa and Larry Caputo leave the "Good Day New York" taping at the Fox 5 Studios on September 6, 2012, in New York City | Photo: Ray Tamarra/Getty Images
Larry admitted that he tried to keep himself busy, so he didn't think about the divorce, but it haunted him. For her part, Theresa told Us Weekly that she and her former husband were going through a "grieving process" with the divorce.
She also confessed that things hadn't been the same as they were 34 years ago. The medium admitted that she missed the bond they shared before but didn't miss how things eventually became.
APPEARANCE ON WIFE'S SHOW
Larry made his first appearance on "Long Island Medium" when the show had its season 1 premiere in 2011. At the time, Theresa's husband was already retired at the age of 55.
After their divorce, "Long Island Medium" fans wondered if he would make any form of appearance in the show's fourteenth season. This was after Larry appeared briefly in the 13th season.
Speaking to Good Housekeeping, Theresa revealed that her ex-husband would feature on the show's 14th season from time to time. However, she explained that he wouldn't be the main star anymore.
LARRY'S BUSINESS VENTURES
After retiring, Larry thought of an idea to start a business where people could have the ashes of their loved ones dyed and turned into sand art. By then, the star had already sold his imported food business.
Larry spent most of his day at home, which drove Theresa crazy. He then decided to create a clothing brand called "Big Larry Apparel," through which he aimed to combine his love for tattoo, art, motorbikes, and fashion.
NO HARD FEELINGS
Even though the Caputo's aren't together anymore, they still know how to get along. This was evident in May 2021, when the former couple put their differences aside to attend their daughter's rehearsal dinner and wedding.
Victoria took to her Instagram account to share images of her posing with her divorced parents. The first image in the three-photo carousel showed the bride-to-be smiling with her brother, fiancé, and parents.
VICTORIA'S WEDDING
Victoria's fiancé and current husband is Michael Mastrandrea, and the pair are expecting their first child, a baby girl, together. In April 2021, Victoria shared an image of herself smiling as she ate a slice of pizza while wearing her gorgeous wedding dress.
The series of photos showed off her wearing diamond earrings and her engagement ring. She and Mastrandrea had initially planned on tying the knot in September 2020 but had to postpone due to the coronavirus pandemic.
When the wedding was back on track this year, Theresa celebrated Victoria's upcoming nuptials by hosting a bachelorette party. The event included x-rated straws, drag queens, dancing, and more.
WHAT LARRY IS DOING NOW
Since the divorce, Larry has focused on his business and his well-being. The reality star's former partner showed off how big and buff he'd gotten in a selfie on his social media accounts.
According to Good Housekeeping, Theresa's ex was now living in California. He's also launched a new Chianti wine called "Lorenzo Caputo." He posted about the wine on Instagram on December 18, 2019.
At the time, he shared how happy he was about how the label for his brand came out. Besides that, the television personality generally posts about events in his life, workout routines, family occasions, and other engagements.
Another development that he mentioned in 2018 to TMZ was that he was finally seeing someone new. Larry described the mystery person to the publication only as "someone special."
THERESA'S NEW LOVE
After her divorce came through, Theresa confirmed that she was seeing someone exclusively but didn't mention who they were. She said that the relationship was different from when she started dating 30 years ago.
In a February 2021 interview with People's podcast, People Every Day, the medium revealed she and her mystery man became exclusive while self-isolating together during the pandemic.
Theresa confessed that the progression of her relationship was unexpected, just like the COVID-19 pandemic. She noted the passage as one of the good things that came out of the pandemic.
Theresa [Caputo], however, wasn't willing to share more about him until the time was right.
The reality star said she was trying to focus her energy on the silver linings during this trying time. Theresa also touched on why she was keeping her new man a mystery and out of the public eye.
WHY THERESA'S MAN IS A SECRET
The star explained that it was hard to be in the public eye all the time. She said she was planning on keeping her new boyfriend in the loop about any decisions, just like she'd involved her family on her TLC show.
Part of the reason why she kept him a secret was because he had his children and family to consider and protect. However, she hinted that a point would come when her new man would become public knowledge.
Theresa, however, wasn't willing to share more about him until the time was right. She also shared that her children approved of him, and the mystery man was welcomed into the Caputo fold.
Please fill in your e-mail so we can share with you our top stories!