Porsha Williams of RHOA Flaunts Curves in Animal Print Swimsuit Nearly 10 Months after Giving Birth to Daughter Pilar
Porsha Williams posted her swimsuit photo just days after a video of her fiance, Dennis McKinley surfaced where he's dining with four women. 
Porsha Williams' 2020 is off to a good start judging from her latest swimsuit photo ushering positive vibes. The sexy new mom who gave birth to her daughter nearly ten months ago is relentless as she tells her followers, "Nothing will stop my happy 2020."
A TUMULTUOUS 2019
Porsha went on a roller coaster of emotions last year rejoicing in the birth of her daughter, Pilar Jhena one moment, then calling it quits with PJ's father and her fiancé, Dennis McKinley the next. Two months later, she was back in his arms setting aside the fact that his confessed cheating caused their brief breakup.
Porsha is currently vacationing in Jamaica  with Dennis, the same trip where the pic was taken, a telling sign that she was shrugging off the new rumors about him.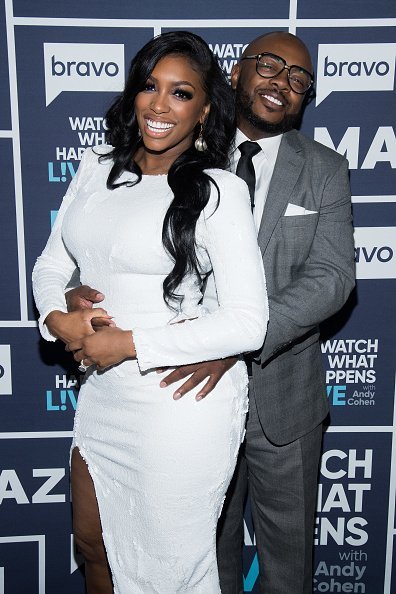 But the new year rang in and the "Real Housewives of Atlanta" star faced a fresh round of allegations against Dennis. He was caught on video hanging out with four women on January 4 and Porsha was nowhere in sight. A source for Radar Online dished that he seemed to be on a date with the women, one of which was seen resting her head on his shoulder at one point.
MOVING PAST THE ALLEGATIONS
Porsha's latest post which shows her lounging in a revealing swimsuit seemed to be the perfect response to the recent headlines. It clearly says she's claiming the year to be her own and nothing can keep her from doing so.
The animal-print one-piece with strategic cut-outs did wonders to her gorgeous body which no doubt attracted attention at the poolside where she flaunted it.
QUALITY TIME WITH DENNIS
Porsha is currently vacationing in Jamaica with Dennis, the same trip where the pic was taken, a telling sign that she was shrugging off the new rumors about him. She even shared images from their romantic getaway including their date nights and snorkeling adventures.
It was also reportedly a memorable trip for Dennis who overcame his fear of the water. Porsha revealed her pride over his achievement allowing himself to be submerged in the ocean when he agreed to go snorkeling. She even used the hashtags #ProudWifey and #YOLO in marking the feat on her Instagram.
It is believed Porsha and Dennis have plans of tying the knot this year so her 2020 mantra is a good way to usher in good vibes for their impending marriage. Here's hoping nothing does stop Porsha from making this year a spectacular one.