Ice-T Shares Cute Photo of Daughter Chanel in Pink Dress & Sunglasses as She Holds Money
Ice T shared an adorable photo of his daughter Chanel Nicole channeling a perfect Material Girl.
Actor and rapper Ice T posted an adorable photo of his 4-year-old daughter Chanel, whom he shares with wife Coco Austin, on Instagram.
The doting dad can't seem to stop boasting about his adorable toddler...
Chanel is Coco's only child and was born 10 years after her parents' marriage.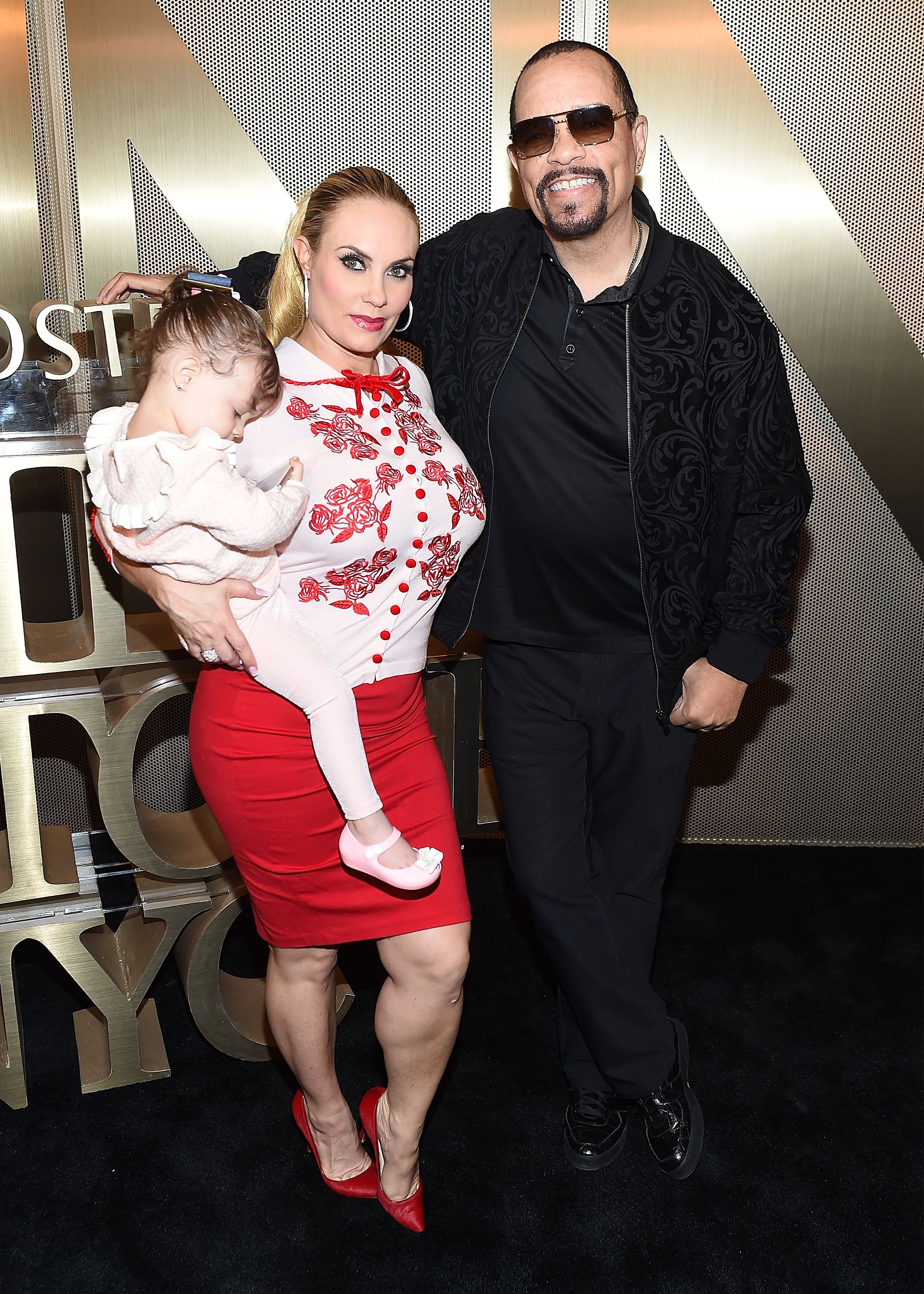 CHANEL IS A MATERIAL GIRL
The photo Ice T shared shows Chanel wearing a candy-pink dress and glamorous black 50s style sunglasses set with rhinestones.
In her tiny hands are a series of crumpled $50 dollar bills. Ice T humorously captioned the snap:
"When you look at your 4yr old... And see the future..."
Chanel Nicole is Ice T's youngest child. Her brother Tracy Marrow is 28, and her big sister Letesha Marrow is 44 - older than her mom Coco who is 40 to her dad's 61.
As
the baby of the family,
it's easy to see that little Chanel has everyone wrapped around her finger - especially her dad.
Ice T
can't seem to stop posting adorable snaps of his precious baby girl on social media!
Chanel is Coco's only child and was born 10 years after her parents' marriage.
Coco was severely criticized for having breastfed Chanel well into her third year, but Ice T came out in defense of his wife, whom he praised as the best of mothers.
Coco and Chanel are known for wearing the cutest mommy-and-me matching outfits, and wherever mom and dad go, they take their baby girl.
ICE T'S YOUNGEST DAUGHTER TURNS 4
Rapper and actor Ice T and his wife, swimsuit model Coco Austin celebrated their daughter Chanel's 4th birthday.
Chanel Nicole is the couple only child, although Ice T has two more children from previous relationships.
Ice-T revealed in a moving Instagram post that fr him and Coco, Chanel was the "ultimate gift." 
Ice-T married swimsuit model Nicole "Coco Marie" Austin in January 2002, and the couple welcomed little Chanel on November 28, 2015.