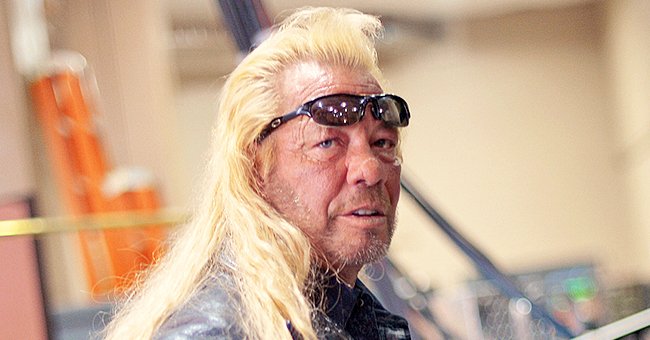 Getty Images
Duane 'Dog' Chapman's Daughter Lyssa Claims Her Dad Is Lying about His Relationship with Moon Angell
Duane Chapman, the star of "Dog the Bounty Hunter," was dissed by his daughter "Baby Lyssa" Chapman after the rumors surrounding him and his alleged girlfriend, Moon Angell, started to spread.
It's been almost seven months since Beth Chapman, the wife of bounty hunter Duane Chapman, lost her life to stage II throat cancer. She was 51.
"It's 5:32 in Hawaii, this is the time she would wake up to ingo hike Koko Head mountain. Only today, she hiked the stairway to heaven. We all love you, Beth. See you on the other side," Duane tweeted after his wife was gone.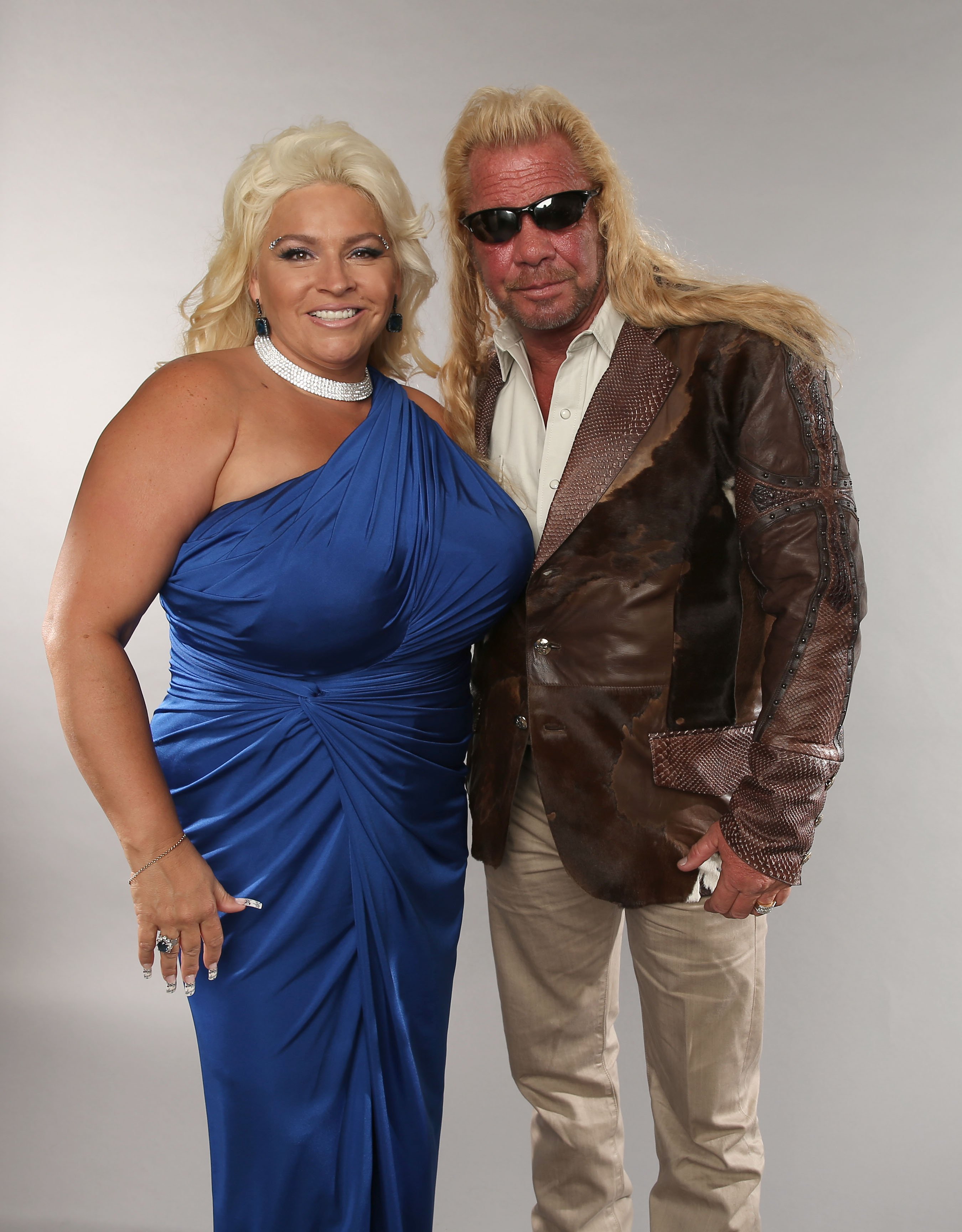 Duane Dog Lee Chapman and Beth Chapman pose at the Wonderwall portrait studio during the 2013 CMT Music Awards. | Source: Getty Images
DUANE IS ALLEGEDLY SEEING SOMEONE
Beth's death broke her family's heart as they struggled to move on without her. All of them missed her sorely and they continue to mourn their loss to this day. But what shocked some of the family members recently is the rumor that Duane has moved on so soon after losing his wife.
Duane, who vowed to never remove the tattoo of his late wife because she was so dear to him, is allegedly back into the dating game. His daughter Lyssa is certainly not happy about it.
LYSSA IS NOT HAPPY ABOUT IT
The reality star is allegedly dating Beth's former administrative assistant, Moon Angell. According to her Twitter bio, she has been working with the Chapmans for over two decades. The bio also includes some loving words for Beth at the time of this writing.
While Duane and Moon have seemingly denied the rumors, Lyssa is skeptical about their claims. She has made it clear that she is not in favor of his dad's new relationship. Referring to the rumor surrounding her dad, she wrote in a tweet that she would not be the one to support it.
A PERSON WITH "ILL INTENTIONS"
In another cryptic tweet, Lyssa made a reference to someone with "Iill intentions" that Beth warned her about.
"Happiness is granted to all, and all I wish is happiness for my family. When a person who has ill intentions, that my mother specifically warned me about before her passing tries to enter, the war is on. The devil ALWAYS goes for the weakest link. Not today satan."
A SERIES OF CRYPTIC TWEETS
While the tweet might not have been directed toward's Moon, another tweet that she posted made her message obvious. She simply included the hashtag "#IdProbablyLieToo." The tweet came after she claimed in a now-deleted tweet that she would also lie about her relationship if she were in her father's shoes.
Lyssa also took to Twitter to ask her fans about what they would have done if they were in her place. "If someone who met your family by dating your brother, tried to date your father after your stepmom died what would you do?" she wrote.
LYSSA IS NOT THE ONLY ONE
In the same Tweet, she also mentioned that Moon had moved all the clothes that belonged to Beth and replaced them with her won. Lyssa has not been the only one to claim that Moon moved into the Chapman household.
Meanwhile, Cecily, Beth's daughter from a previous marriage, posted a cryptic tweet about someone moving into a "dead friend's house." She also mentioned how the person acted like there is nothing wrong. While she didn't explicitly name the person, her fans were convinced that she was referring to her stepdad's alleged girlfriend.
Please fill in your e-mail so we can share with you our top stories!