Chrissy Teigen Shares Adorable Photos from Luna's Day out with John Legend's Brother
Chrissy Teigen's mini-me daughter is all but her twin in new photos shared by the star. Luna also revealed one of her favorite treats. 
On Sunday, Chrissy Teigen gave fans a few sneak peeks of daughter Luna's outing with her uncle, Ron Stephens — John Legend's brother. 
The three-year-old is well-known for her sass now, but fans were again astounded by how similar Luna looked to her mom. The post is found below.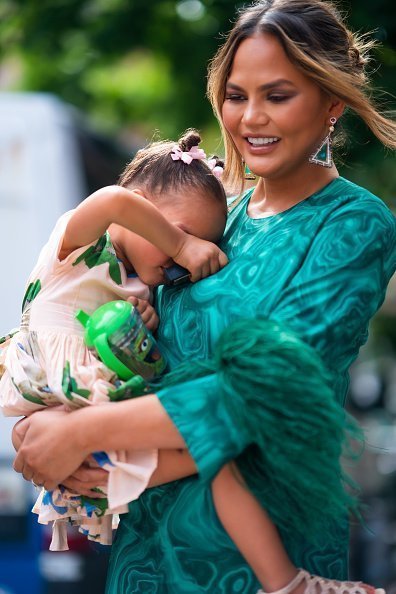 Luna's outing with uncle
Chrissy, 34, shared three photos of her gorgeous girl. The first showed Luna holding onto two cream egg-like items dotted with black spots. She looked angelic in a light pink dress. 
The second shot was more playful. It showed the little girl enjoying a tub of frozen yogurt. She smiled brightly as she prepared to take a spoon of the pink treat. 
The last photo showed Luna sitting at a table in front of the same tub of frozen yogurt. Again, the young girl gave a toothy smile and looked up at the camera for the snap. 
Chrissy's obvious lookalike
It was the final photo that many agreed showed Luna looking like a copy of her mom. Meanwhile, one person also mentioned how Teigen and Legend's son Miles looks more and more like his dad. 
Little Luna also has her model mom's spunk and confidence. Last week, fans got a taste of it when Luna hilariously called her father by his first name instead of dad.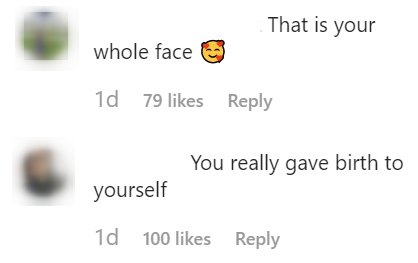 Luna disrespects dad John
The couple had just expanded their family of four with a new furry addition. Luna carried the young puppy to her dad and asked, "John, would you like to hold her?" 
Legend, 41, was not amused. "I'm not John. I'm your dad," he corrected the little girl. Luna continued handing over her new friend to her father, unbothered by his words. 
Her dark, makeup song
Of course, Luna also has odd moments. In December, the young girl made up a song that turned out to have some creepy lyrics. Mom Chrissy captured it all on video. 
In the clip, Luna is humming an unknown tune while holding a doll. She starts sweetly singing, "Mama loves you," and then goes on to say, "mamma's gonna put you to bed." 
Soon, the toddler's song took a dark turn as she seemingly added the words, "mama loves you as much as she loves all the deads." She repeats the last three words over and over in the video. 
Chrissy's caption reflected the shock of her fans upon hearing the bizarre song from little Luna. Let's hope most of her days are more like last weekend.