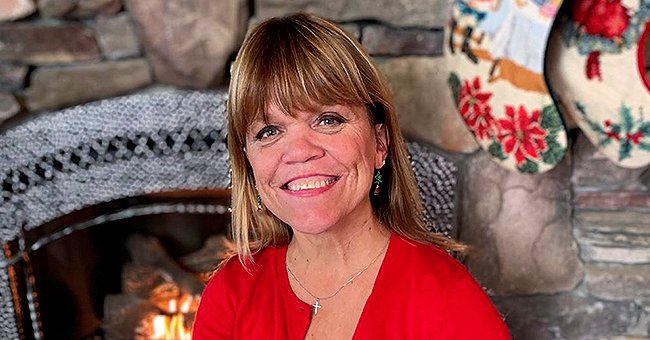 instagram.com/amyjroloff
Amy Roloff from LPBW Shares First Photos with New Grandson Bode James
The much-anticipated addition to the Roloff dynasty has arrived, and grandmama Amy can't help the swell of pride in her chest.
The latest Instagram post of Amy Roloff shows the reality star grinning from ear to ear as she holds on to her new grandson, Bode Roloff.
Amy, who has been quite anxious about the birth of the little Roloff gushed over the newborn. Fans alike couldn't get enough of the exciting news as they shared their thoughts in the comments.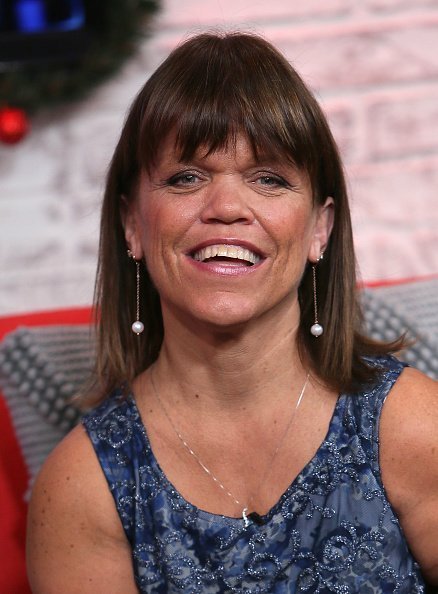 TV personality Amy Roloff visits Hollywood Today Live at W Hollywood in Hollywood, California. | Photo: Getty Images
THE ROLOFF FAMILY EXPANSION
With the arrival of the new baby, Amy Roloff has become a grandma for the fourth time, and her happiness can easily be deduced from her social media "show-off."
She wrote on Instagram:
"I'm a grandma again! I'm over the moon happy to meet Bode James…"
In the same vein, Bode's parents, Jeremy and Audrey, expressed their joy on Instagram as they shared the birth of their son with fans.
GRANDPA ROLOFF IS NOT LEFT OUT
Amy isn't the only one becoming a granny as her ex-husband and co-star, Matt Roloff is also a proud grandpa who loves showing off his grandkids.
The then expectant mother told fans about her pregnancy experience while adding her anticipation
Back when Zach welcomed his second child, Lilah Roloff, Matt took to Instagram to gush over grandkid number 3. Matt's girlfriend, Caryn Chandler, also joined in the celebration as shared a photo of she and little Lilah on her Instagram account.
MEANING BEHIND BODE'S NAMES
Shortly after the birth of Jeremy and Audrey's second child, Intouch Weekly shared some interesting facts behind the baby's names.
Jeremy and Audrey Roloff named their son Bode James Roloff, and according to the news site, Bode is a name with German origins.
The name signifies messenger. "James" is Hebrew and could have been passed down to the baby because his dad and grandfather also bear the name.
AUDREY IS A HAPPY MOM
Before the birth of her child, Audrey took to Instagram, where she shared lovely images of her baby bump. In line with the pictures, the then expectant mother told fans about her pregnancy experience while adding her anticipation.
Audrey wrote at the time:
"Pregnancy is really just a remarkable experience. It's such a gift to carry our baby on the inside and I can't wait to carry him on the outside soon."
The couple also announced during the time of inception where they shared a sonogram of their new baby.
Please fill in your e-mail so we can share with you our top stories!