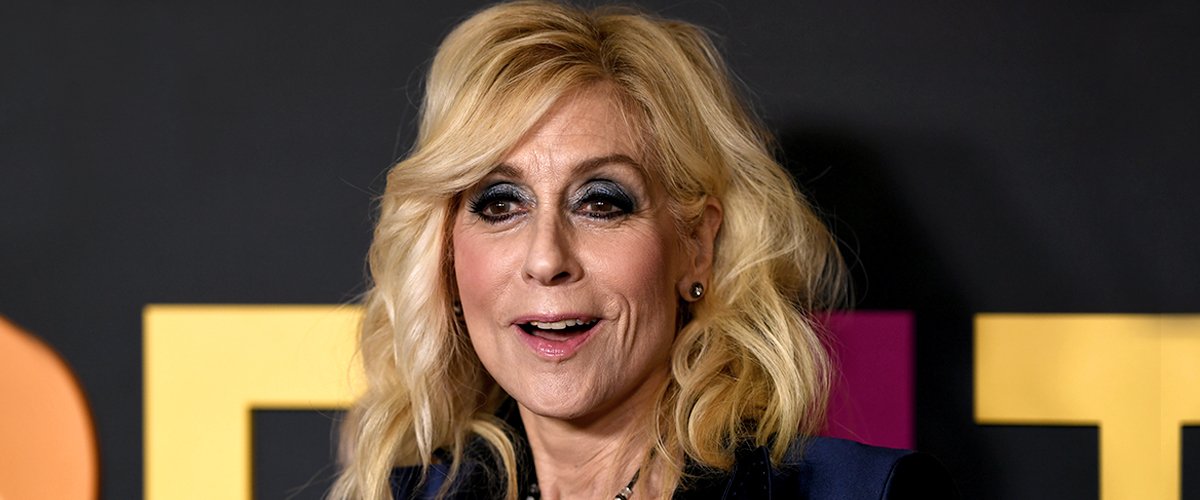 Getty Images
Judith Light Once Said Living Apart Gives Her Marriage a 'Solid, Different Kind of Intimacy'
Actress and producer Judith Light, best known for "One Life to Live" and "Who's the Boss," has been married for over three decades to her actor husband, Robert Desiderio. He lives in California, and she lives in New York.
Born in February 1949, Judith grew up in Trenton, New Jersey. In the 60s, she studied acting at Carnegie Mellon, and, after graduating in 1970, she started working in several theatrical plays.
"I think people need alone time. I know I'm one of those people that needs that."
JUDITH LIGHT'S CAREER
At some point, unfortunately, the money she made was not enough to make ends meet. One day, her agent told her that she had the opportunity to work on a soap opera.
Judith was judgmental about soap operas, and she had told her agent that she never wanted to do one. However, they said to her that she was running out of money, and she could get $350 a day. Since she needed the money, she accepted.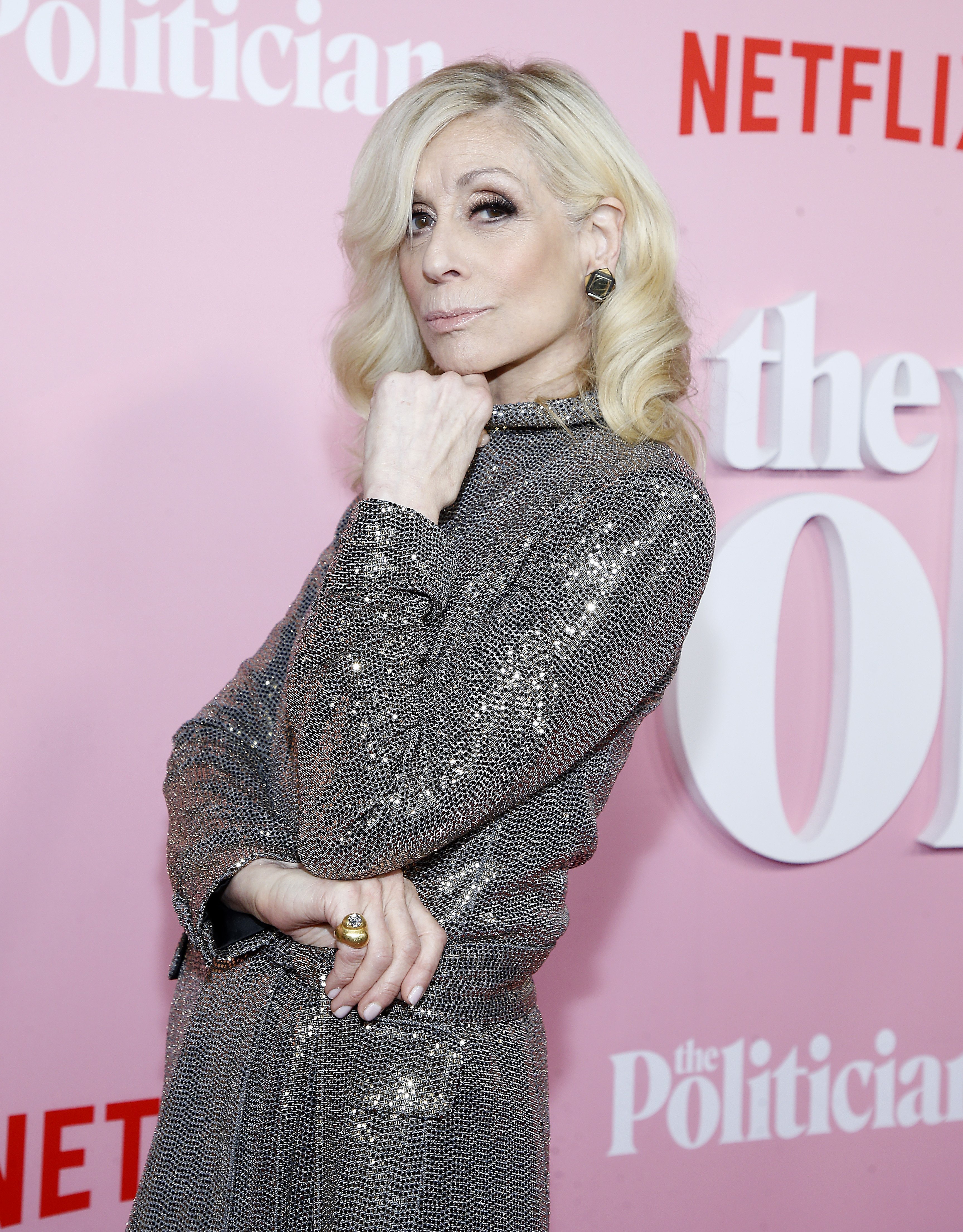 Judith Light on September 26, 2019, in New York City. | Source: Getty Images
It was one of the best decisions she has made in her career as that soap opera was "One Life to Live." In it, she portrayed Karen Wolek, a housewife who, after some events in her life, started struggling with alcohol and prostitution.
During her time on the show, Judith Light won two consecutive Daytime Emmy Awards for Outstanding Lead Actress in a Drama Series.
JUDITH'S THOUGHTS ON SOAP OPERAS
In an interview with the New Yorker, the actress confessed that she never felt limited as an actress working in soap operas. She admitted, though, that there were "constraints" and "boundaries." She added:
"You have to learn to do something in one day. You have to learn a lot of lines the night before. There are a lot of challenges in getting it done so quickly."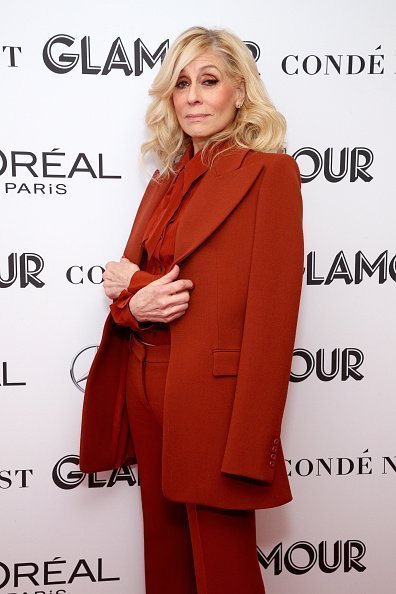 Judith Light on November 10, 2019 in New York City | Source: Getty Images
After "One Life to Live," the actress didn't get as many opportunities as she would have wished. In a conversation with her then-manager Herb Hamsher, she learned that she seemed "really angry" during her auditions.
Judith changed her approach and perception of auditions and, eventually, she landed the leading role of Angela Bower on "Who's the Boss."
JUDITH LIGHT'S MOVIES AND TV SHOWS
From that point on, her career kept improving as she got roles on "Phenom," "Law & Order: Special Victims Unit," "Ugly Betty," "Transparent," "Save Me," "Last Weekend," "Digging for Fire," and more.
Apart from her outstanding career in front of the cameras, Judith has had a lengthy and successful career in theaters, working on productions such as "Wit," "Lombardi," "Thérèse Raquin," and "God Looked Away."
As per her romantic life, she has been married to TV actor Robert Desiderio since 1985. The aspect of their relationship that attracts more attention (apart from the fact that they have been together for over 30 decades) is that they live separately plenty of time!
When their relationship was in an early stage, Judith Light's husband told her to move to California, to which she replied:
JUDITH'S UNUSUAL RELATIONSHIP WITH ROBERT DESIDERIO
"I don't drive. I don't want to see sunshine every day. I want the rain. I want the snow. I want to put on my galoshes."
She stayed in New York and, even now, she is still living in the Big Apple. Robert, on the other hand, resides in California, plenty of miles away from his wife.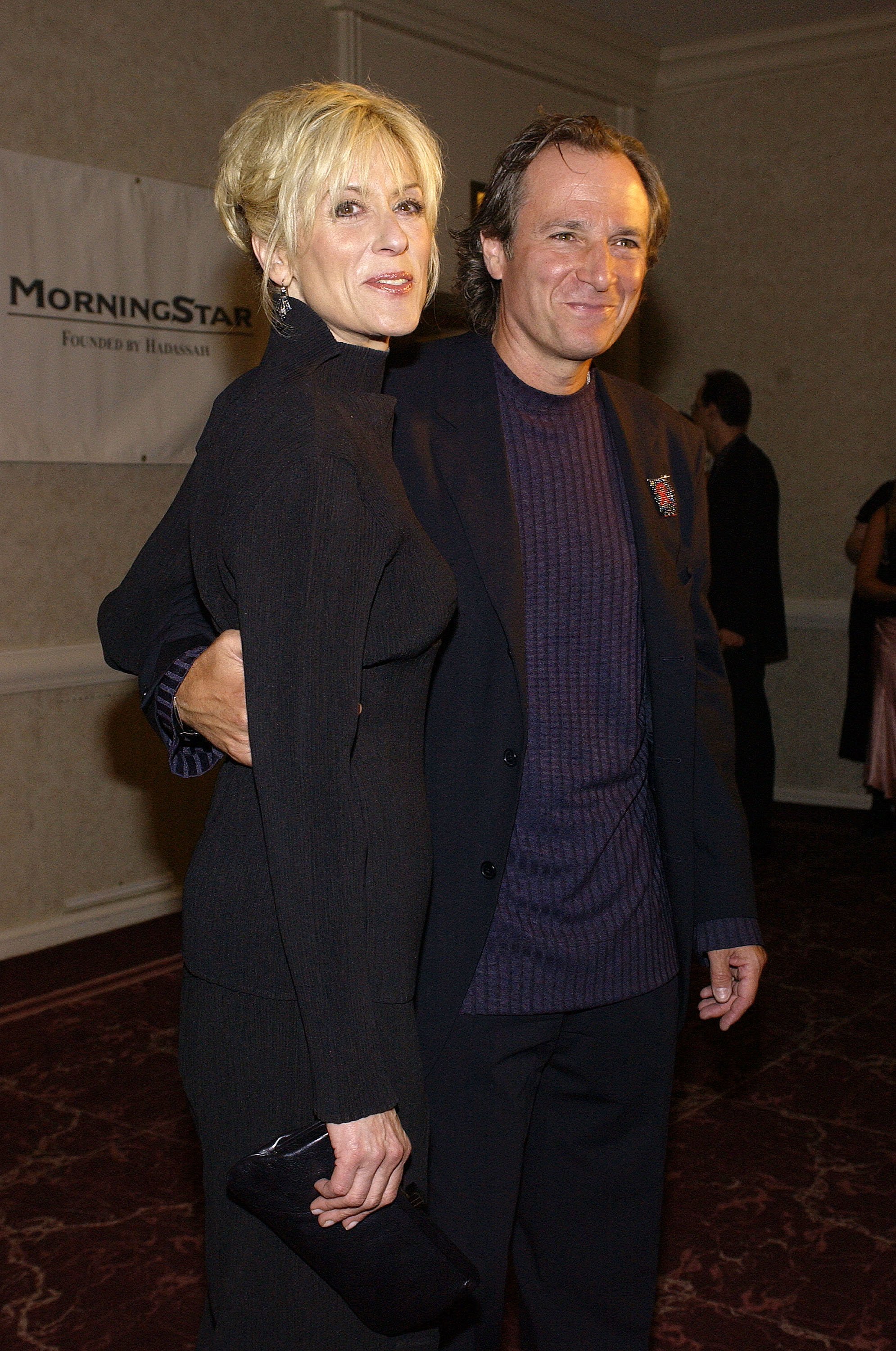 Judith Light and husband Robert Desiderio on September 22, 2003, in Beverly Hills, California. | Source: Getty Images
While not many people would like to have a long-distance relationship, the actress told People that it has been the best and went as far as to recommend it. She added:
"He loves California, and I would never ask him to leave there, and he would never ask me to leave here."
The actress explained, though, that they do spend time together. When she was working on "Transparent," she would spend four or five months in California with Robert.
Apart from that, he would frequently fly to New York to stay with her for a few days before going back to California. She finished saying: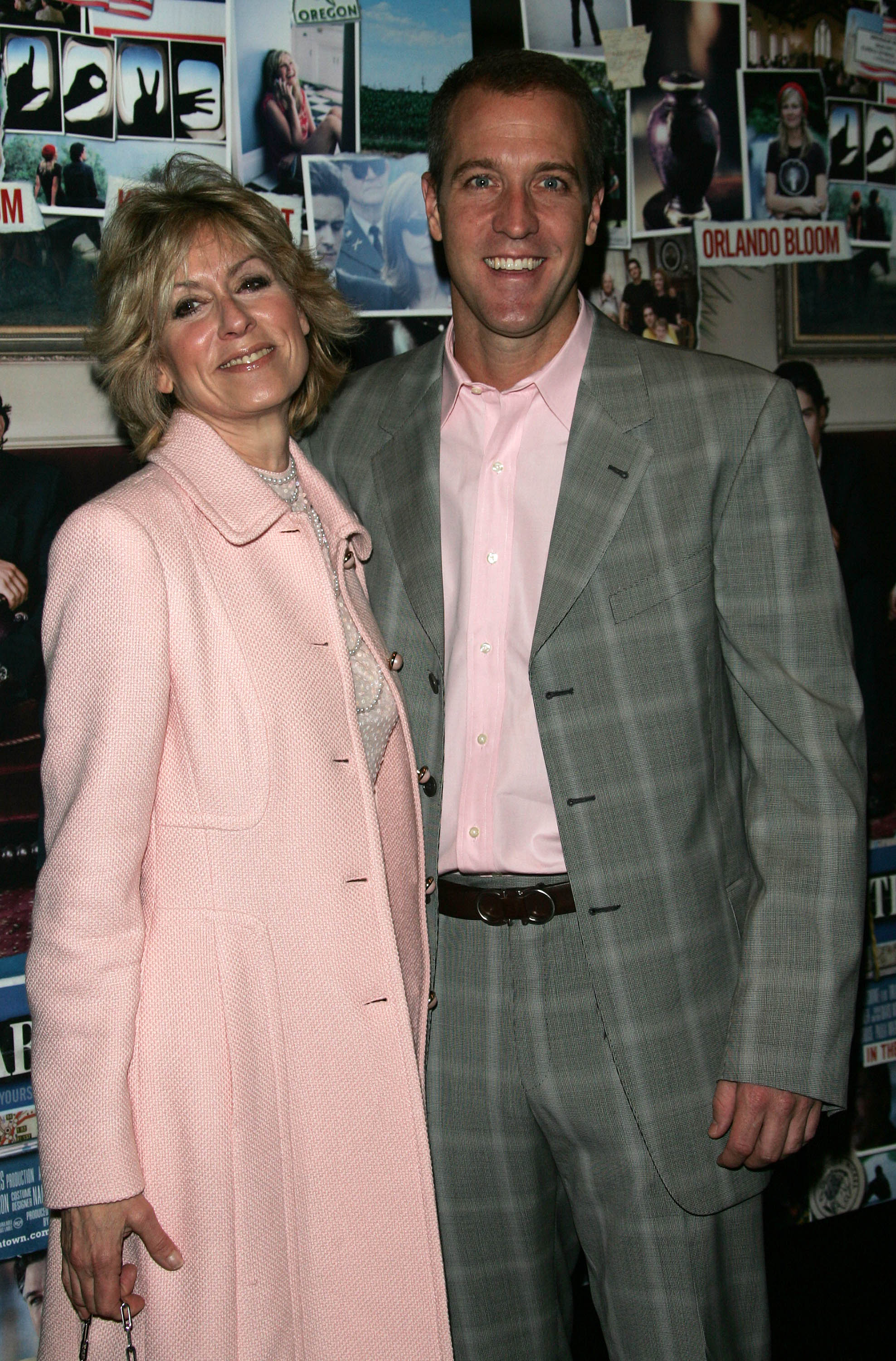 Judith Light with husband Robert Desiderio on October 10, 2005, in New York City. | Source: Getty Images
"There's a solid, different kind of intimacy that comes about out of this and the support for each other and each other's lives. I think people need alone time. I know I'm one of those people that needs that."
Since the couple has been together for that long, people frequently ask about Judith Light's children. However, she doesn't have them.
THE COUPLE DON'T HAVE CHILDREN
Talking to the New Yorker, she confessed that they both chose not to have children even before tying the knot. The actress pointed out that she never felt the necessity of having kids.
Judith also said that being a mom was a job, one that she couldn't take because she had other things to do.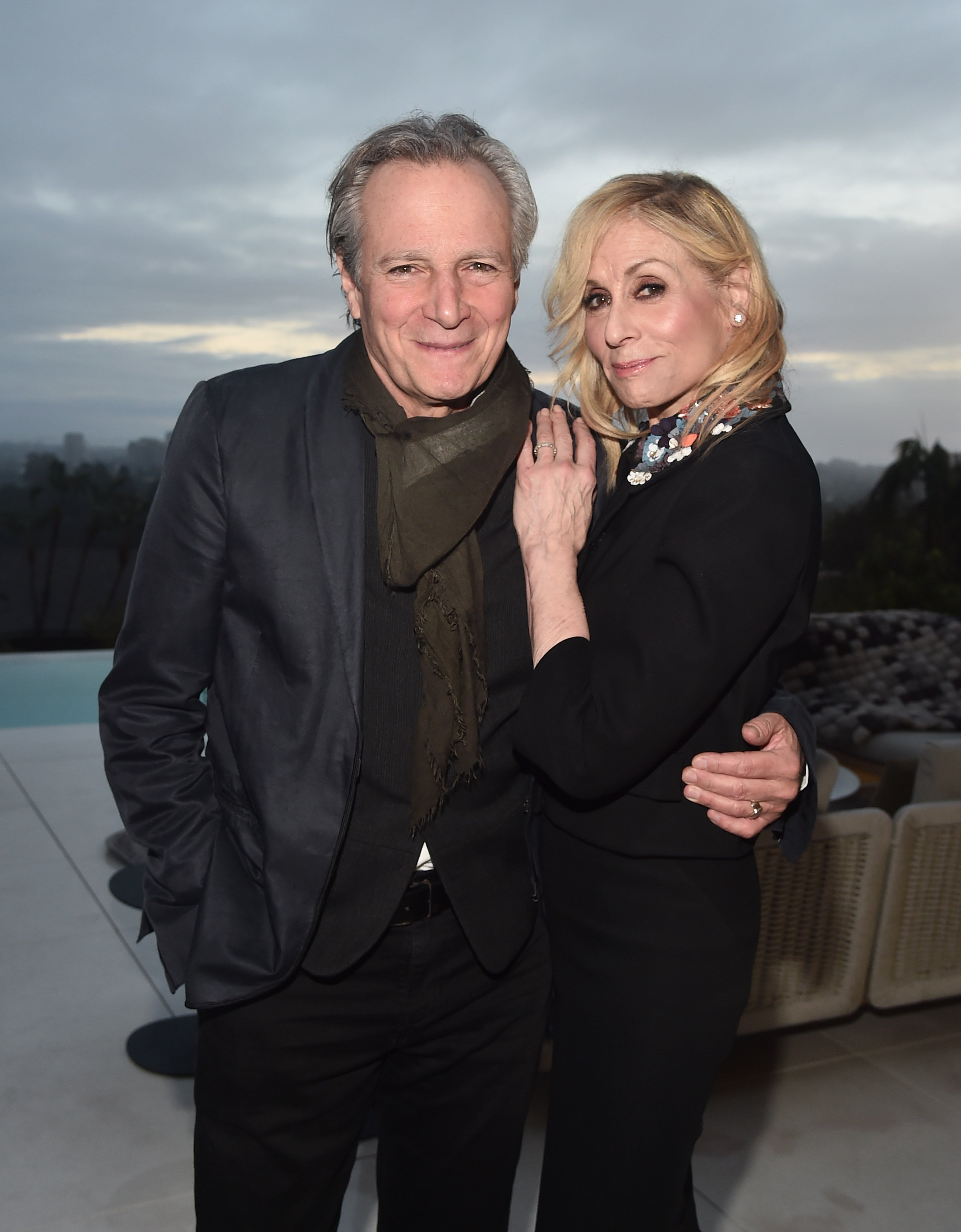 Robert Desiderio and Judith Light on March 2, 2018, in Beverly Hills, California. | Source: Getty Images
The actress admitted, though, that had she and Robert had children, they would have been "good parents, not necessarily great parents."
At the moment, Judith Light is 70 years old and is still active in the entertainment industry. Some of the latest projects wherein she worked were "Before You Know It," "Transparent," and "The Politician."
Please fill in your e-mail so we can share with you our top stories!