Keyshia Cole's Baby Son Tobias Khale Rocks Adorable Ponytail and Striped Outfit in New Photos
Keyshia Cole experiments of her 5-month-old son's hair in his latest adorable photo. His smile is contagious proving what a happy baby he is.  
There's no doubt Keyshia Cole's son's most recent photos on his own Instagram account will make you smile. We even guess it will make your heart melt.
That's exactly how we felt when we came across this adorable slide show of Tobias Khale with slicked-back hair and rocking a ponytail.  His smile is contagious and we can't get enough of it.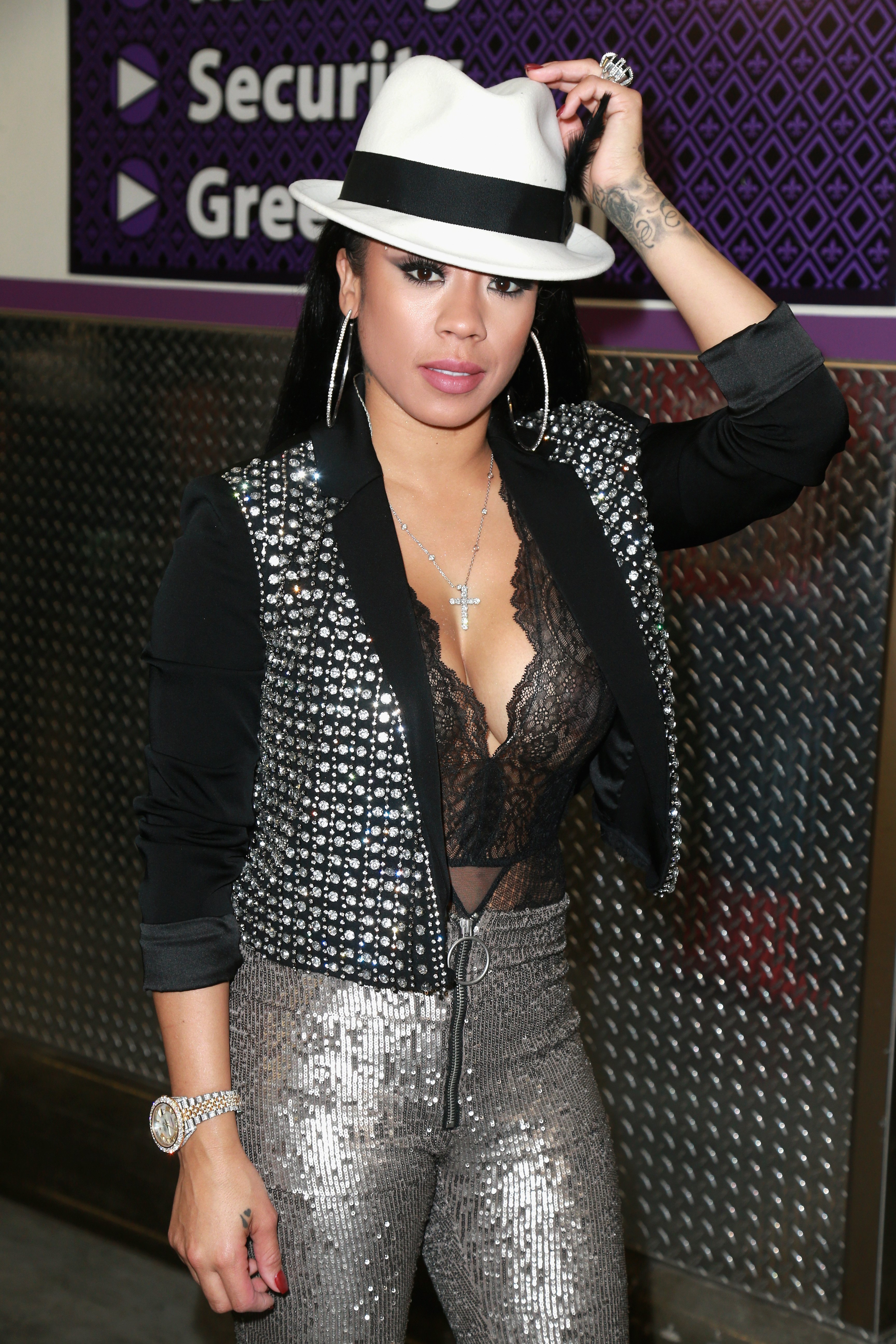 At five months old, Tobias has his own Instagram account that's worth following because of his delightful photos that will make anyone's day. Just venture into his account and you'll see why. 
Keyshia shares that he's the "sweetest baby" and smiles in response to people smiling at him.
The five-month looker has so many cute expressions his captured moments are priceless. His mother also loves dressing him up and he rocks every outfit each time. 
THE FIRST TIME HE MADE US SWOON
Who can forget the first time Keyshia shared images of him in November, it was a breakthrough post since she welcomed him on August 1. The photos were of a sleeping Tobias wearing an oversized bonnet and wrapped in a blanket. His peaceful existence was captured as well as his sunny disposition in other photos where he's wide awake.
Keyshia shares that he's the "sweetest baby" and smiles in response to people smiling at him. "Brightens the worst of days," she adds. And she was right.
HIS MOST RECENT HEARTWARMING PHOTOS
Tobias' latest photos would certainly brighten your day. In them, he's dressed in a striped onesie but what's most noticeable is his hairstyle. His mother pulled everything up into a tight high ponytail to reveal his giant forehead. And then he smiles like he's so happy to be photographed.
Keyshia asked her son's followers what they thought of his hairstyle and as expected, they showered Tobias' comments section with words of affection. "He is to die for," one wrote, while others found him simply, "adorable."
HIS TELEVISION DEBUT
Fans got to admire Tobias for the first time in Keyshia's new reality show, "Keyshia Cole: My New Life."  During its two-hour premiere in November, Keyshia debuted Tobias's facial identity for the first time.
She also opened up about her life with Tobias' father, Niko Khale and her 10-year-old son, Daniel Gibson Jr. whose father is Cleveland Cavaliers player, Daniel Gibson. She revealed how she juggled this with pregnancy and her music career.
This is the fifth docu-series produced by BET surrounding Keyshia's life. It began with "Keyshia Cole: The Way It Is" then "Keyshia and Daniel: Family First" and "Keyshia Cole: All In." BET also produced a spin-off featuring the singer's mother and sister called "Frankie and Neffie."
It was a pleasant treat for fans to witness Keyshia's second pregnancy journey in her latest series and we look forward to more documentaries about her family life in the future.