Rashida Jones on Being Raised by Legendary Quincy Jones: 'My Dad's Been so Supportive'
Actress, writer, and producer Rashida Jones, best known as Ann Perkins on "Parks and Recreation," once opened up about being raised by Quincy Jones and Peggy Lipton.
Born in February 1976, Rashida is the youngest daughter of legendary producer and musician Quincy Jones and his ex-wife, actress Peggy Lipton. From a very early age, it was evident that she would be involved in the entertainment industry.
"My parents are so cool. I never rebelled from them because they were so great."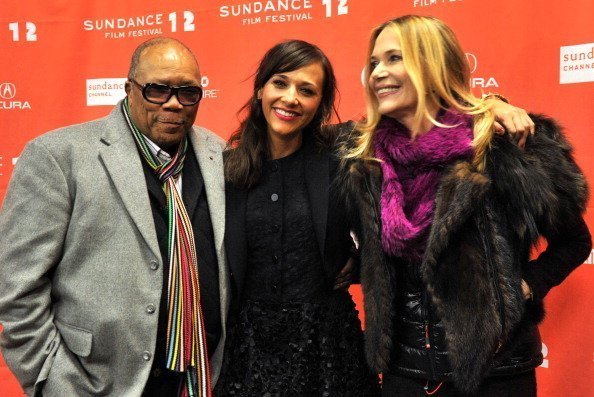 QUINCY ON HIS DAUGHTER RASHIDA JONES
In an interview, Quincy revealed that Rashida was playing "Bach two-part inventions" on the piano when she was only five years old. Apart from that, she used to read a lot more than her sisters and most five-year-old children.
Rashida Jones' dad pointed out that he made her go to Harvard and finish college before actually getting involved in the entertainment industry "at 12 and 13." Once she graduated at 21, Quincy told her that she was free to do whatever she wanted.
The actress and writer listened to her father, and her first acting credit came in 1997 when she had a minor role in the mini-series "The Last Don." The following year, she worked on "Myth America."
In 2000, she landed her first significant part in a long-running TV show: Louisa Fenn on "Boston Public." From that point on, her career kept improving, and in 2006, she started portraying Karen on "The Office."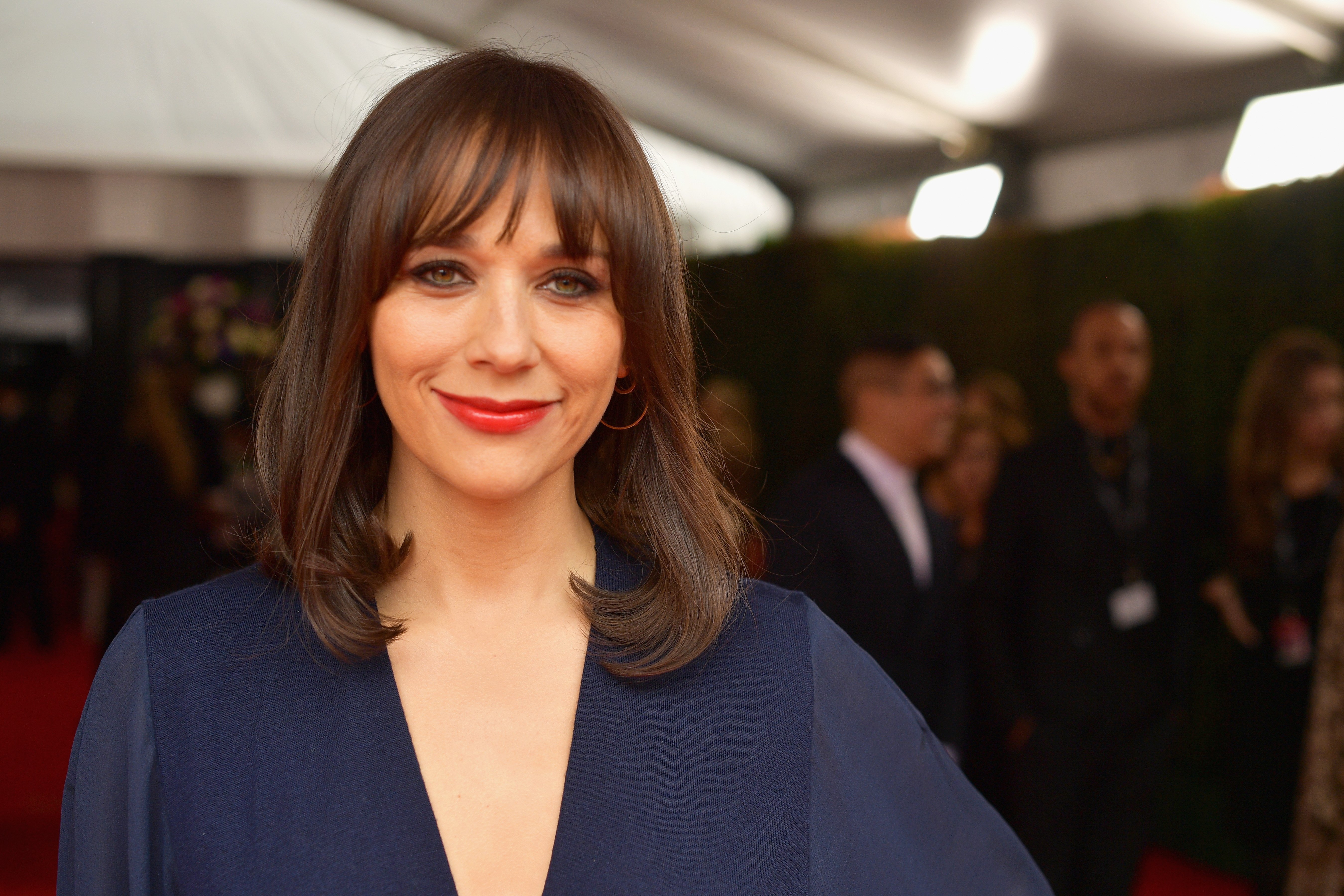 RASHIDA JONES' CAREER
Her performance in the show made clear how talented she was, and she exploited that talent on "Parks and Recreation." In it, she portrayed Ann Perkins, a nurse who is friends with the main character Leslie Knope (Amy Poehler)
At the moment, Rashida is serving as an executive producer on "Claws." Apart from that, she is working on different projects, including the upcoming animated sitcom "Duncanville" and the film "On the Rocks."
Rashida Jones' parents have been very important in her life, and during a 2012 interview with ABC News, she shared some details about being raised by Quincy and Peggy Lipton.
She was talking about the movie "Celeste and Jesse Forever," which she co-wrote and also played the starring role next to Andy Samberg. In the conversation, the actress initially said that both of them were "incredibly proud" of her. She added: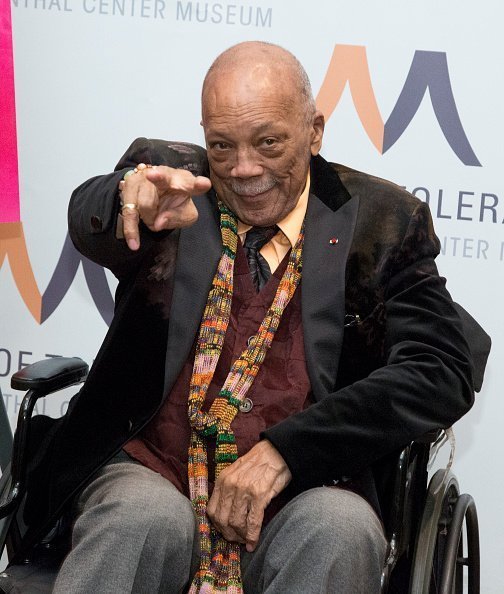 RASHIDA'S THOUGHTS ON BEING RAISED BY HER PARENTS
"My parents are so cool. I never rebelled from them because they were so great, and so cool, and so supportive, and unconditional, and my friends. … They've been incredibly supp– my dad's been so supportive, my mom. I mean, they've both been really great."
Rashida also confessed that she didn't want to be anything but perfect for her parents, joking about going to therapy to solve that aspect of her personality.
 Not only Rashida is an accomplished actress but also a talented director. In 2018, she co-wrote and co-directed a documentary about Quincy Jones that was released on Netflix in September.
"Quincy," which portrays plenty of personal and professional aspects of the music producer, won a Grammy Award for Best Music Film during the 2019 Grammy Awards.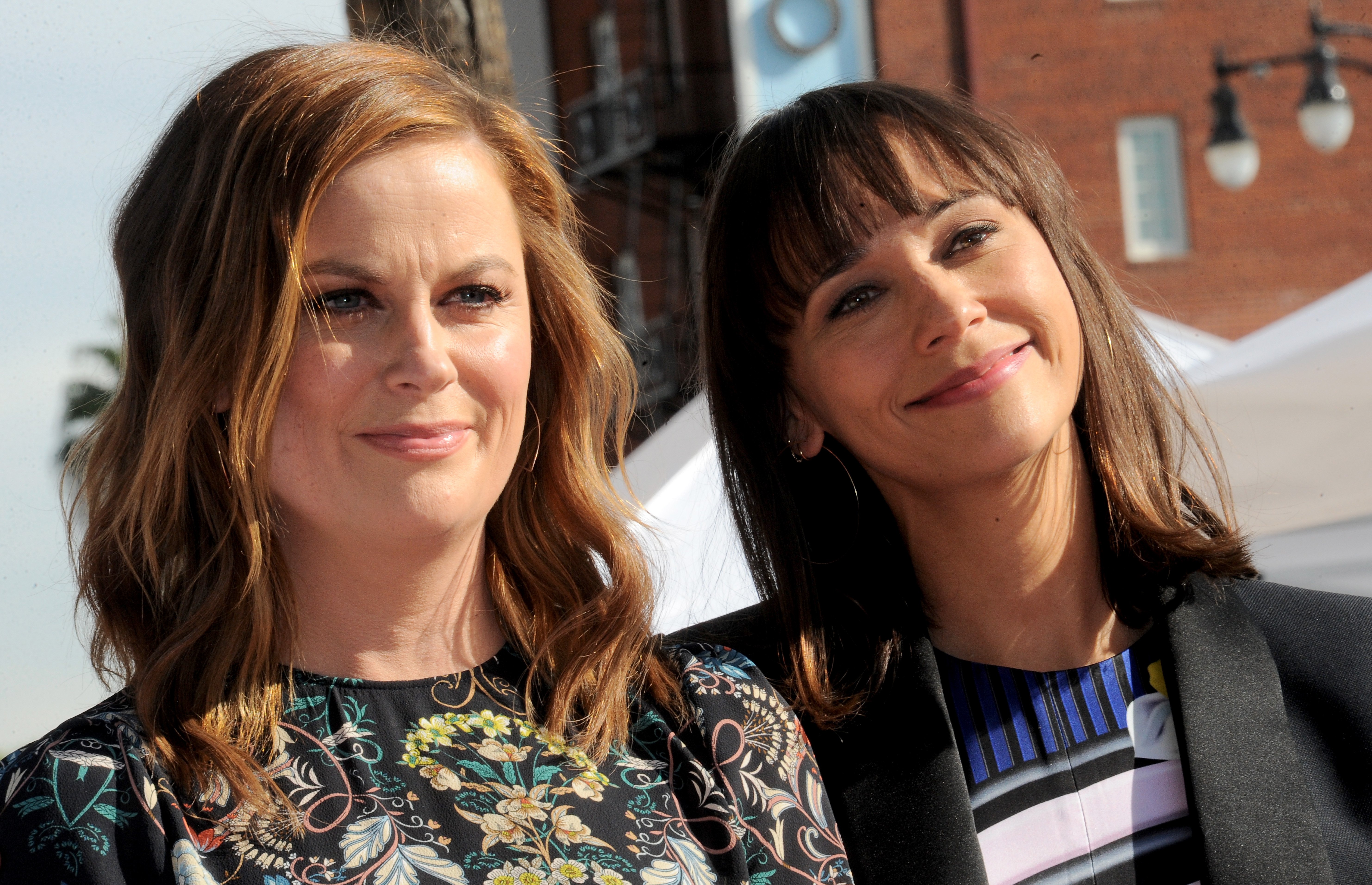 RASHIDA JONES' MOM DIED
While the beginning of 2019 was awesome for Rashida due to the award, the rest of the year was awful as Peggy Lipton passed away.
Rashida Jones' mom died of cancer on May 11, 2019. She was 72 years old. Shortly after her passing, Quincy Jones shared a touching message that read:
https://t.co/8dZJsvAuLh pic.twitter.com/ALJ7S5SPtN

— Quincy Jones (@QuincyDJones) May 15, 2019
"There is absolutely no combination of words that can express the sadness I feel after losing my beloved Peggy Lipton. My wife of 14 years. We shared many, many beautiful memories, & most importantly, we share two incredible daughters… Pie (Kidada) and Doonkie (Rashida)."
Rashida Jones will most certainly miss her mother for the rest of her life. Thankfully, she has a successful career, a beloved husband (Ezra Koenig), and a young son (Isaiah) to help her cope with the loss.