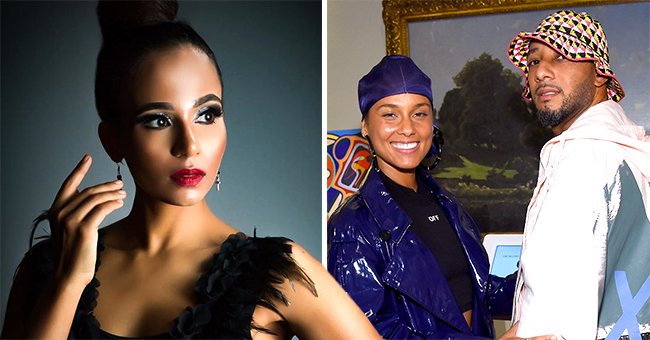 Instagram/jahnasebastian GettyImages
Swizz Beatz's Baby Mama Jahna Sebastian Says She Fears for Her Life in Lengthy IG Post & Alleges Threats from Him & Alicia Keys
Jahna Sebastian accused Swizz Beatz and Alicia keys of using their power to bully her. She opened up about this in an IG post where she claimed she fears for her life after Swizz threatened her.
In the midst of Swizz Beatz and Alicia Keys' peaceful marriage, there's a woman who claims Swizz is making threats against her. That woman is Jahna Sebastian, the mother of Swizz's 11-year-old daughter.
Jahna took to her Instagram this week to express her fears after Swizz allegedly threatened her life. Her lengthy post also accuses Swizz and Alicia of bullying and mocking her.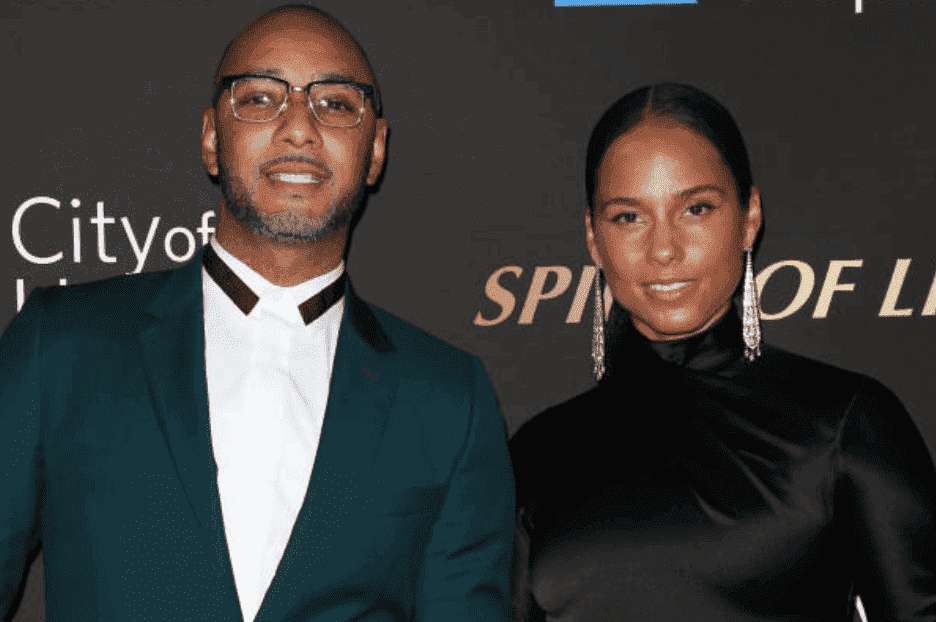 Swizz Beatz and his wife, Alicia Keys on the red carpet for the City Of Hope's Spirit Of Life 2019 Gala in October 2019, | Source: Getty Images
WHEN THE FRICTION BEGAN
The feud between Jahna and Alicia began when the former called out the latter for overstepping her boundaries as a stepmother to her daughter, Nicole. On her Instagram, Jahna ranted about her complaints against Alicia. This included her distaste over Alicia giving Nicole a phone and the latter referring to Alicia as "mom."
Swizz responded on her comments section by claiming her allegations to be lies and slammed her for raising her issues on social media instead of speaking directly to him.
SWIZZ'S ALLEGED THREAT
But Jahna refused to back down and would continue to take aim at Swizz and Alicia through posts about parenting and children. This seemed to irk Swizz who responded through a December post on his Instagram story that sounded to Jahna like a threat.
"It's been long ten years of abuse, misogyny and disrespect from these two people," Jahna wrote.
In the post which Swizz already deleted but which Page Six has a screenshot of, he shared a video of him and his mother dancing. His message caught Jahna's attention because it read, "These BMs playing with me like my mom don't carry the 40 at all times."
JAHNA'S LATEST IG BLAST
Taking the message as a threat, Jahna took to her Instagram once again and this time directly accuses Swizz of threatening her life. In her lengthy reveal below, she added that Swizz, Alicia, and their fans have been threatening her through text messages. She even shared screenshots of her texts with Swizz and fans' threats to her.
"It's been long ten years of abuse, misogyny and disrespect from these two people," Jahna wrote before detailing the treatment she claims to be receiving from the power couple.
"They think money gives them the right to put mothers down and treat them whichever way they want. Nicole is 11, not 18. The same week he claimed publicly to call any time, in reality he told to never talk to him again, shutting me down, sending hate. l gifs mocking appearance, racist gifs mocking my culture."
Jahna also slammed Alicia for claiming she's pro-women but doing the opposite. She mentions a woman named Ann who she identifies as Alicia's "pro women engineer" and says she's been attacking her too.
"Just because I have no family in the UK apart from my daughter; just because I am a single mother, does not mean I can be humiliated, bullied, threatened or harassed," said Jahna who then took aim at Swizz for publicly threatening her life and putting their daughter in harm's way. She questions what parent would threaten the life of the mother of his child.
THE BABY MAMAS SWIZZ IS FRIENDLY WITH
Jahna is one of four women Swizz has a child with. Unlike Jahna, Swizz's relationship with his ex-wife Mashonda Tifrere with whom he has a son is amicable. Mashonda admitted in the past that it took years before she became friends with Alicia after blaming her for wrecking her marriage. But they're now proud of their blended family and have been happily co-parenting ever since.
Swizz also has a son, Prince, with Nicole Levy. There is no reason to believe that there's tension between Swizz and Nicole seeing that they were both present with Alicia at Prince's high school graduation last year. Prince is also interested in music and has signed with Epic Records. He's currently attending college at New York University.
Please fill in your e-mail so we can share with you our top stories!