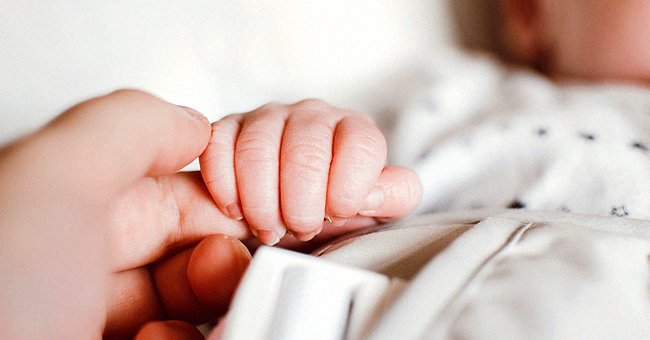 pexels.com
Heartbroken Utah Mom Who Lost Necklace Containing Infant Son's Ashes Was Reunited with the Jewelry
Cheryl Nance Knabenschuh had worn a necklace containing her newborn baby's ashes since he passed away in 2018, so she was devastated when it went missing.
Thankfully, the Utah-based mother retrieved the jewelry after eight days of frantic searching and a plea on Facebook.
On January 9, 2020, Cheryl shared a Facebook post in which she recounted how she lost "a very special necklace" on Saturday, 4th of January.
HOW THE JEWELRY WENT MISSING
"It breaks my heart knowing I lost this and would appreciate anyone that would be willing to share this in hopes that I can get it back. It would be of no value to anyone else, but to me it is beyond priceless," she wrote.
The post was quickly shared 26,000 times. Prior to realizing that the piece of jewelry went missing, Cheryl and her husband attended a few open houses in the Saratoga Springs and Lehi.
She also recalled that on the day the necklace went missing, she and her husband had stopped at the 7-11 on Main Street in Lehi as well as Zupas in American Fork and Walmart in Cedar Hills.
VERY UNTIMELY DEATH
Cheryl frantically texted the realtors, as reported by TODAY. She posted a desperate plea for help on Facebook with a photo of her late son, Quinn, and the necklace.
Quinn died in April 2018 due to a rare genetic disorder called Osteogenesis imperfecta. He was only 20 weeks old in the womb when the diagnosis came, as reported by FOX 5.
Wearing a necklace containing his ashes was a way for Cheryl to feel him close to her heart each day.
VERY GRATEFUL
Although she was given the option to terminate her pregnancy, she and her husband opted to continue the pregnancy. But on April 22, 2018, two months before his due date, Cheryl had to have an emergency C-section and Quinn passed away.
Wearing a necklace containing his ashes was a way for Cheryl to feel him close to her heart each day.
The mother of eight happily updated her post after being reunited with the necklace, writing that she can never thank everyone enough for their thoughts and prayers.
One of the brokers texted her after eight days that the necklace had been found. Cheryl recalled bursting into tears.
In a related story, a baby died just eight days after birth reportedly due to a kiss that infected her lungs and brain.
Abigail Rose took to Facebook to share a heartbreaking story of how her little Aliza Rose was healthy for a day and a half before she was infected with a terrible virus.
The girl had contracted herpes simplex virus type 1 (HSV-1) probably through the kiss of an infected person.
Please fill in your e-mail so we can share with you our top stories!