Jennifer Lopez Shows off Her Physique in Eyelet Top and Skirt as She Signs 2nd Deal with Denim Label Guess
Jennifer Lopez showed off her beautiful physique in a stunning eyelet top and skirt in honor of signing a deal with Guess for the second time.
Jennifer Lopez is a long way from the girl who grew up in Harlem with dreams of making it big in the entertainment world. She is a successful singer, actress, and brand ambassador for Guess.
JLo recently signed a second deal with the clothing brand. In an Instagram post, she looked divine in a white eyelet top and skirt; she draped one leg across the arm of a chair.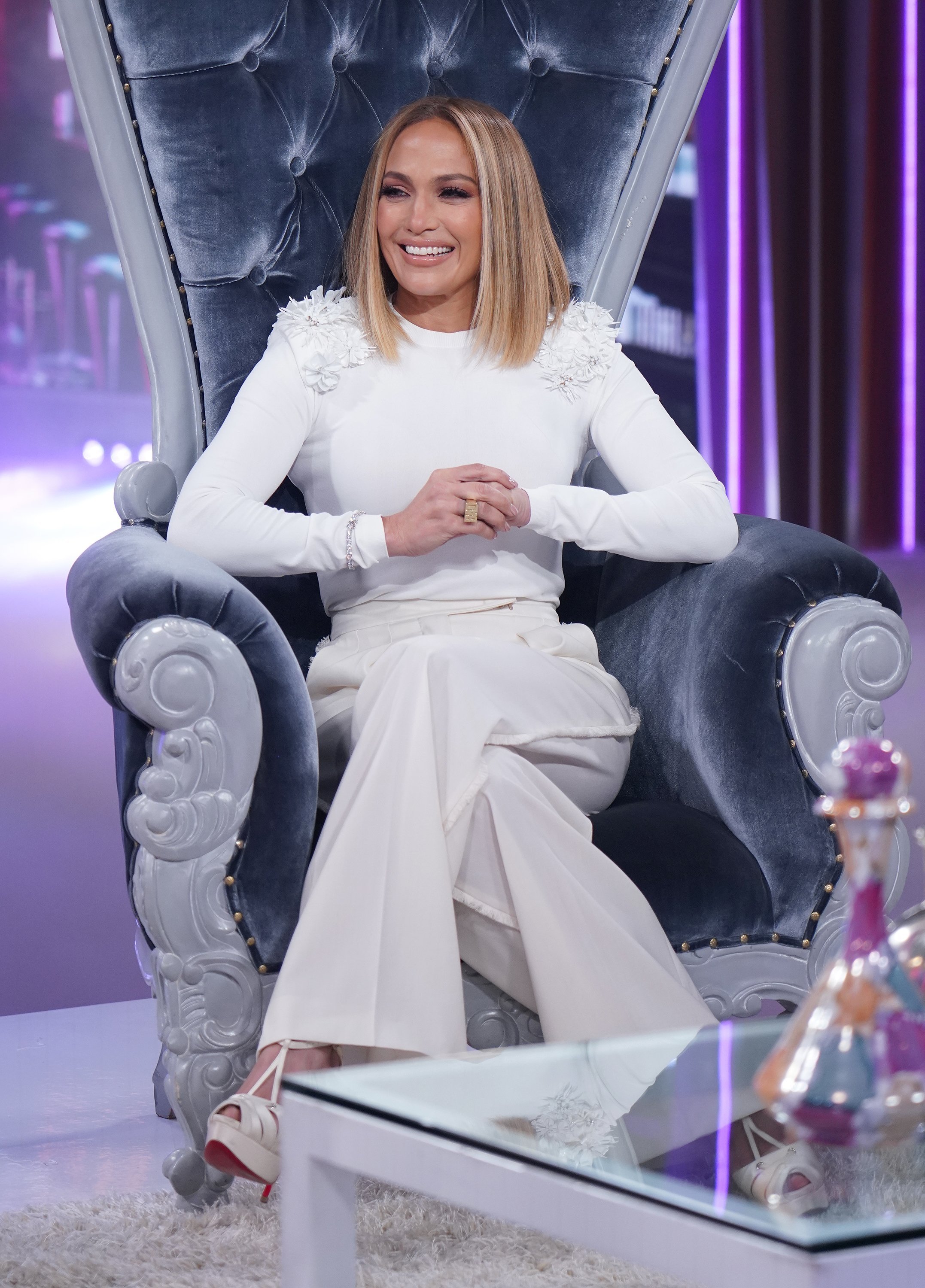 THE BEAUTIFUL GUESS GIRL
The "Jenny from the Block" singer's hair was in retro curls, and a beautiful smile lit up her face. The black and white snap got captioned,
"Guess who's back? #JenniferLopez returns as the face of @guess and @marciano worldwide. #JLOxGUESS"
Lopez's style was a mix between an Italian film star from the '60s and a bit of Madonna from the '80s. Sophia Loren also got included in between, and that whole mixture brought out a glowing "Guess girl."
LOPEZ KEEPS GETTING THE BAG
The snap is part of the brand's exclusive 2020 campaign, and followers of Guess and fans of the singer love it. One person commented on the post with "JLo killing it."
Lopez recently revealed that she fantasizes about moving out of the United States.
Another wrote that Lopez looked beautiful. One person commented that the "Queen" keeps getting the bag, a hundred percent, and called her a smart businesswoman.
A CHARACTER SHE CAN PLAY
The "Limitless" singer became a Guess Ambassador in 2018, and about her look for the new campaign, she had this to say,
"Whenever I collaborate, I always think of a character that I can play and be, and we had a lot of fun doing that with this campaign."
Another thing the singer/actress had fun doing is playing "Ramona" on "Hustlers." The movie won her an award at the Los Angeles Film Critics Association Awards for Best Supporting Actress.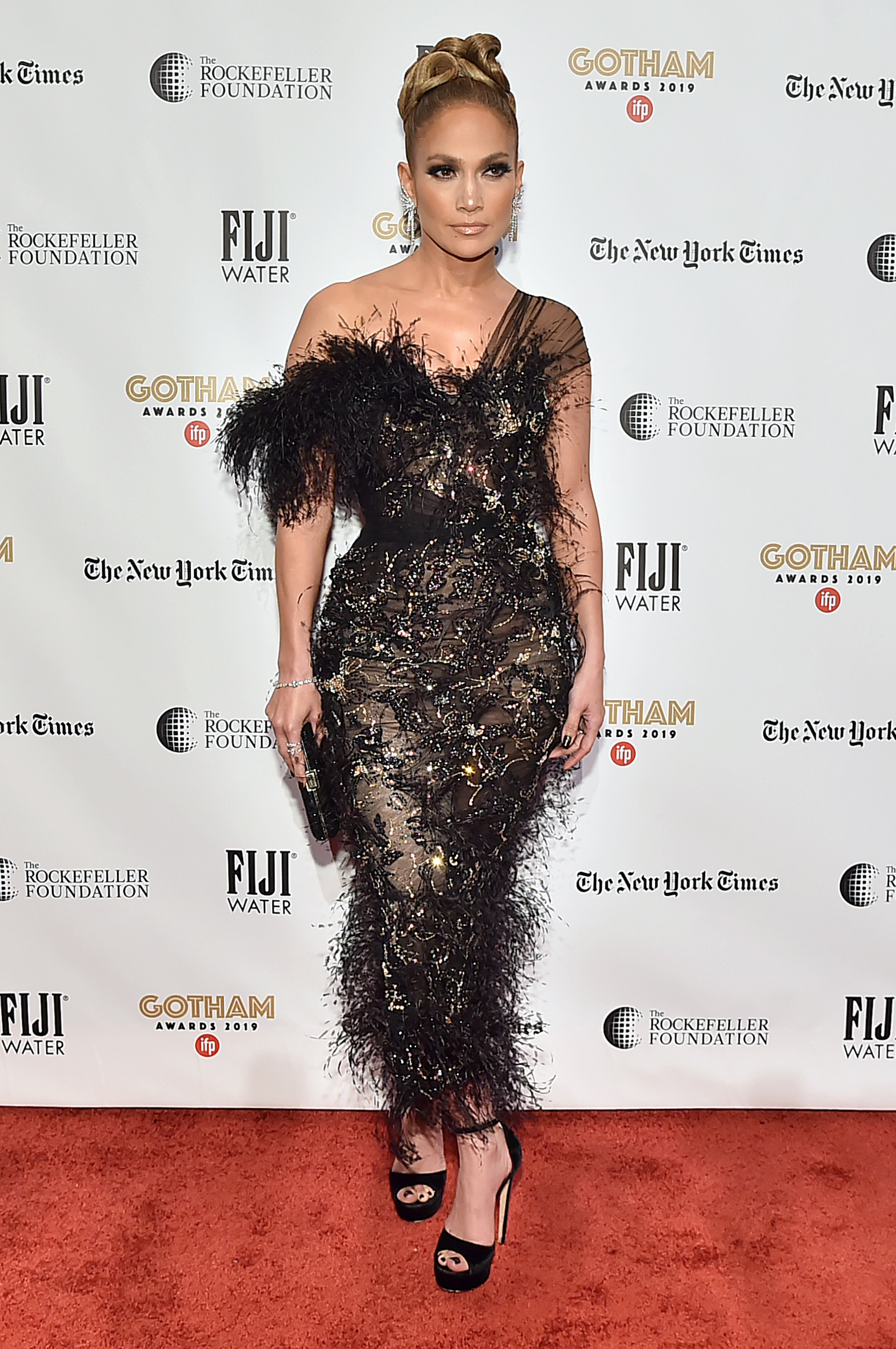 A FANTASY TO LIVE SOMEWHERE ELSE
Although she didn't get an Oscar, or Critics Choice Awards nod for her stellar performance, she told Us Weekly that she is happy living in the moment. So much so that she wishes for a significant move.
Lopez recently revealed that she fantasizes about moving out of the United States. The Latina beauty has her eyes set in a small town in Italy or somewhere in Bali.
The mom-of-two would love to live a life less glamorous than what she's accustomed to. For her, that involves riding a bike and sitting in a rocking chair while looking at a breathtaking view.
In the meantime, Lopez remains a resident of the United States. Despite her fantasies, she loves the life she has there, and she is grateful for it.