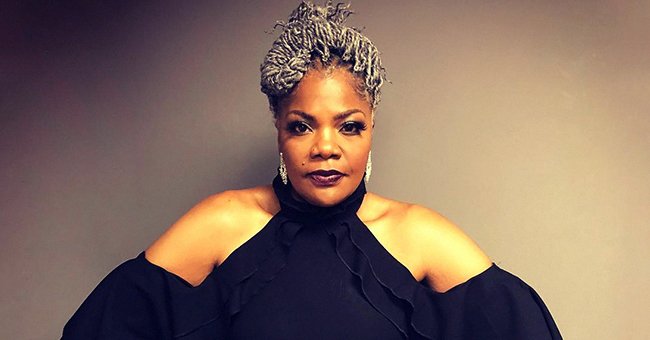 Instagram/therealmoworldwide
The Blast: Netflix Moves to Dismiss Mo'Nique's Lawsuit Accusing Them of Gender and Racial Discrimination
Netflix motion to dismiss Mo'Nique case contests that the actress failed to provide evidence to substantiate her claims of discrimination and retaliation.
Netflix has responded to Mo'Nique's lawsuit by filing a motion to dismiss it. The Blast reports that the streaming giant filed documents in response to the actress' claims of retaliation and discrimination. The media giant contests that Mo'Nique failed to provide the necessary evidence to substantiate her claims which merits the dismissal of the case.
In addition to Netflix's motion to dismiss the case, it also asked that several items in Mo'Nique's lawsuit be stricken due to its potential to distract from the focus of the case.
THE ROOT OF THE LAWSUIT
Mo'Nique's issue with Netflix began when the media giant offered her a talent fee of $500,000 for a comedy special. She deemed this low in comparison to other comedians who had specials on the network.
In November, she filed a lawsuit accusing Netflix of discrimination and citing celebrities who earned several times more than the amount she was offered. She claimed Netflix devalued her because she was a Black woman.
"When the talent was not a Black woman, Netflix offered to pay, and did pay, astronomically more than it pays to Black women like it offered to Mo'Nique," her lawsuit stated.
NETFLIX'S DEFENSE AGAINST DISCRIMINATION CLAIMS
In response to the lawsuit, Netflix recently submitted documents demanding a dismissal of the case for lack of substantial evidence to prove Mo'Nique's accusations. According to documents obtained by The Blast, Mo'Nique, whose legal name is Monique Hicks, failed to "allege any facts showing that the compensation offered her was the product of discrimination."
In Mo'Nique's previous petition, she stated that in spite of her "extensive resume," she was presented with a "low-ball offer" that was "only a fraction of what Netflix paid other comedians."
She cited the likes of Dave Chappelle who was paid $60 million for three specials, Chris Rock and Ricky Gervais who each earned $40 million for two specials and Amy Schumer who managed to renegotiate Netflix's original offer of $11 million to $13 million.
In Netflix's defense, it counters that Mo'Nique contradicted her own discrimination premise by citing persons of color and women who earned a substantial amount from the company. Moreover, the company said,
"Plaintiff fails to explain why she was entitled to be offered what the stars to whom she compares herself were offered for creating such comedy specials."
ON MONIQUE'S RETALIATION CLAIMS
Netflix further defended itself from Mo'Nique's previous claims that it retaliated against her after she called a Netflix boycott in 2018. The retaliation theory, according to Netflix attorney Cynthia Nix-Hines in documents submitted is "nonsensical."
Nix-Hines adds that Mo'Nique made it appear that Netflix had an obligation to increase its fair offer to her after the boycott and that she had the right to demand any amount she wished.
MORE DEMANDS FROM NETFLIX
In addition to Netflix's motion to dismiss the case, it also asked that several items in Mo'Nique's lawsuit be stricken due to its potential to distract from the focus of the case. Among these was the mention of a former communications executive who was allegedly fired after uttering a racial slur, Kevin Spacey's racially-charged dialogue in "House of Cards," and even the salary disparities among actors in "The Crown."
Mo'Nique is bent on pursuing her cause since waging war against Netflix and suing for unspecified damages. As her case remains ongoing, it's safe to assume that her battle with Netflix is far from over even if the court heeds the streamer's call to dismiss her case.
Please fill in your e-mail so we can share with you our top stories!