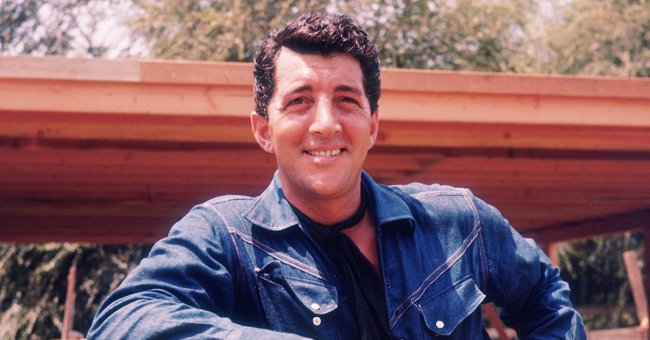 Getty Images
Dean Martin's Life as Seen through His Daughter Deana's Eyes
It's been over two decades since the world lost the legendary comedian and screen/stage performer, Dean Martin, but his legacy lives on with his kids.
Dean Martin, whose mesmerizing vocals and brilliant on-screen performance stole the hearts of thousands of fans, passed away in 1995 due to acute respiratory failure. He was 78.
Throughout his life, Martin was married three times. He first walked down the aisle with Elizabeth Anne McDonald on October 2, 1941. The couple went on to have four kids, Stephen, Claudia, Barbara, and Deana.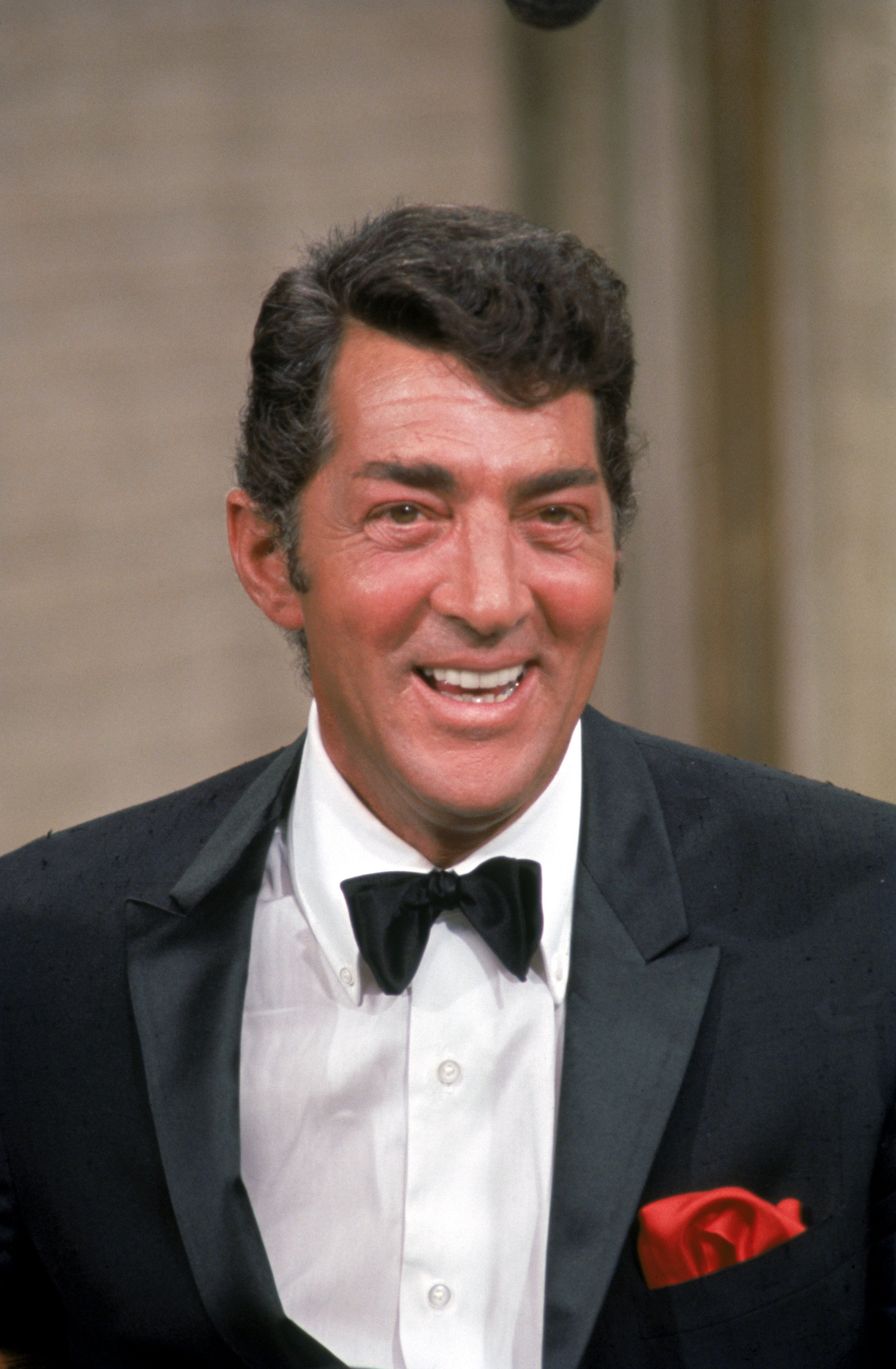 Dean Martin on the set during filming of "The Dean Martin show" in 1967. | Source: Getty Images
After his marriage with McDonald ended in 1949, he gave marriage a second shot and tied the knot with Jeanne Biegger the same year. The couple welcomed three children together: Dino Paul Jr., Ricci James, and Gina Caroline.
His third and last marriage was to Catherine Hawn. Although the couple didn't have any biological kids, they adopted a daughter named Sasha. Unfortunately, their marriage couldn't stand the test of time and they ended up parting ways in 1976.
DEANA DIDN'T REALIZE HOW FAMOUS HER DAD WAS
After all these years, Martin's daughter Deana is still keeping her father's memories alive and relevant. In 2005, she released a memoir called "Memories Are Made of This: Dean Martin Through His Daughter's Eyes."
The book follows the story of Dean and Deana and how their life was like as father and daughter. Deana also opened up about her relationship with her famous dad in an interview with "Fox News."
According to Deana, she had no clue that her dad was famous until she started going to school. She remembers going out with a movie with her sisters and in the theater, people were looking at the marquee that read "Dean Martin in 'Rio Bravo'" and gushing over him.
Deana went to school with some pretty iconic people, but she felt like being the daughter of "the king of cool" was pretty remarkable.
HER FONDEST MEMORIES OF DEAN
When "Fox News" asked about her fondest memory with her dad, she shared that there are two special things that she remembers the most about him, one of them being the times they used to trim Christmas trees as a family.
"But I'll tell you one of my favorite moments with my dad, which always comes to mind — actually, there's two — he smelled so great. He wore a cologne that was called, "Woodhue" by Fabergé and he just smelled great."
She shared an anecdote of the time when she and her dad went coat shopping to Wilsons House of Suede. While Deana tried on every coat, her father was surrounded by ladies who were delighted to see him.
Martin was a superstar, but he didn't let his fame affect the well-being of his kids. The actor gave his kids a normal upbringing and according to Deana, he would always teach her to treat other people the way she wants to be treated. So the family always treated people the way they wanted to be treated.
HOW HIS FINAL DAYS WERE LIKE
When the outlet asked her about her dad's final years, Deana shared how he didn't feel like being surrounded by people all the time. According to her, he enjoyed his alone time and didn't want to talk much. "He was ... let's see, he was secure with himself, happy with himself," she said.
Just like her father, Deanna has an affinity towards music and she is a singer herself. But she never wonders whether people compare her to Martin. According to her, she worked hard to learn her craft and she is successful in her own right.
Please fill in your e-mail so we can share with you our top stories!