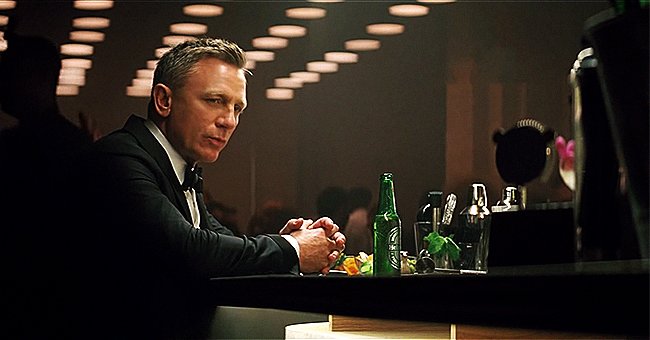 YouTube/Heineken
Daniel Craig Pokes Fun at His James Bond Persona in New Ad for Heineken
In Heineken's humorous new advert promoting their non-alcoholic beer, Daniel Craig poked fun at the differences between himself and the legendary secret agent James Bond.
Soon to grace the silver screen as James Bond once more, Daniel Craig added his special touch of humor to Dry January in Heineken's new advert dropped on January 14.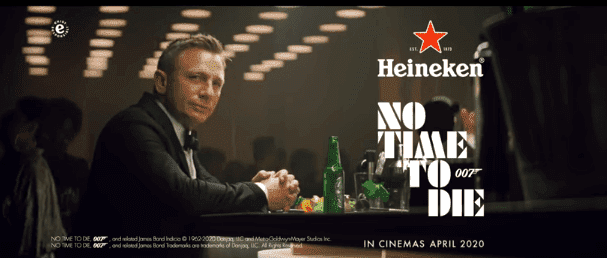 Daniel Craig in the new advert for Heineken released on January 14, 2020. | Source: YouTube/Heineken
Filmed in the Spanish towns of Cardona and Tamarit, the advert starts with Daniel lazing in the sun before he jumps up to a notification that his taxi arrived.
Once inside the taxi, the female driver recognizes Daniel and channels her inner bond girl with a high-speed ride, which has Daniel wishing he rather walked.

Daniel Craig getting out of a taxi in the new advert for Heineken released on January 14, 2020. | Source: YouTube/Heineken
Daniel wasted no time getting out of the taxi when he arrived at his destination, only to find that he forgot his passport and wallet in the back seat. With the cab already gone, Daniel decided to chase after it, but the 51-year-old actor soon huffed and puffed as his stamina ran out.
When Daniel finally arrived at the castle where his driver headed, he snuck past security to get in before stealing a tuxedo. Even though Daniel looked the part of the suave secret agent, his actions told another story.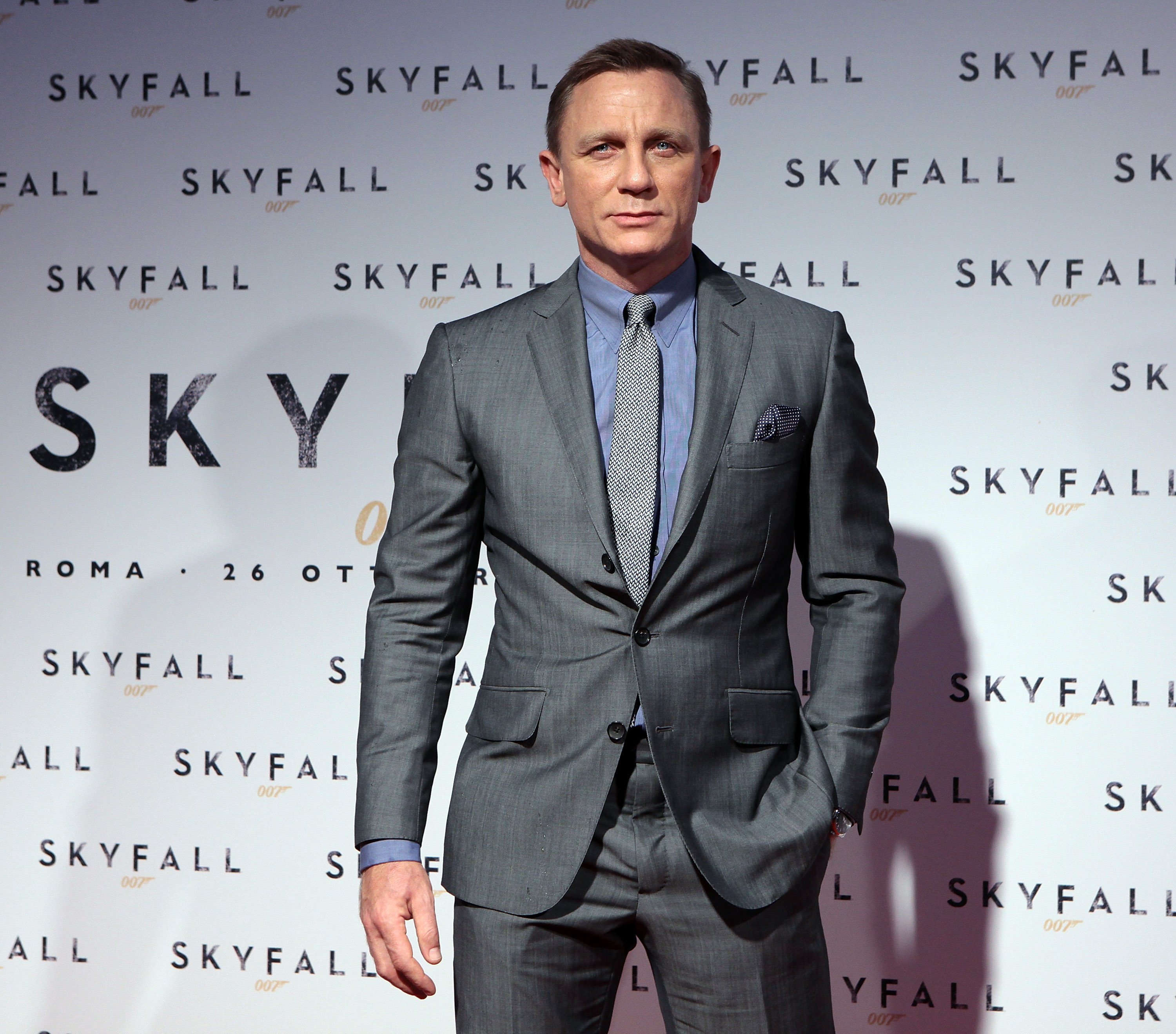 Daniel Craig attends "Skyfall" Rome Premiere at Warner Cinema Moderno on October 26, 2012, in Rome, Italy. | Source: Getty Images.
The 51-year-old actor barely paid a money-laundering operation he walked in on any attention as he went into the kitchen, only to collide with a waiter carrying cutlery.
After apologizing profusely and helping the waiter gather the scattered cutlery, Daniel noticed that the woman who came to help is his taxi driver from earlier.
"I think you have my passport!" Daniel said to the unmoved woman who merely smiled and replied, "Daniel Craig? Nice try, Mr. Bond."
Unimpressed by the constant comparison to James Bond, Daniel then walked into a candlelit bar. The bartender whipped out a cocktail glass because everyone knows that 007 likes his martini's "shaken not stirred," but Daniel signals for a non-alcoholic Heineken beer instead.
After taking a proper sip, Daniel turns his face to the camera, revealing a smoldering look as the words "Once James Bond, always James Bond" appear on the screen.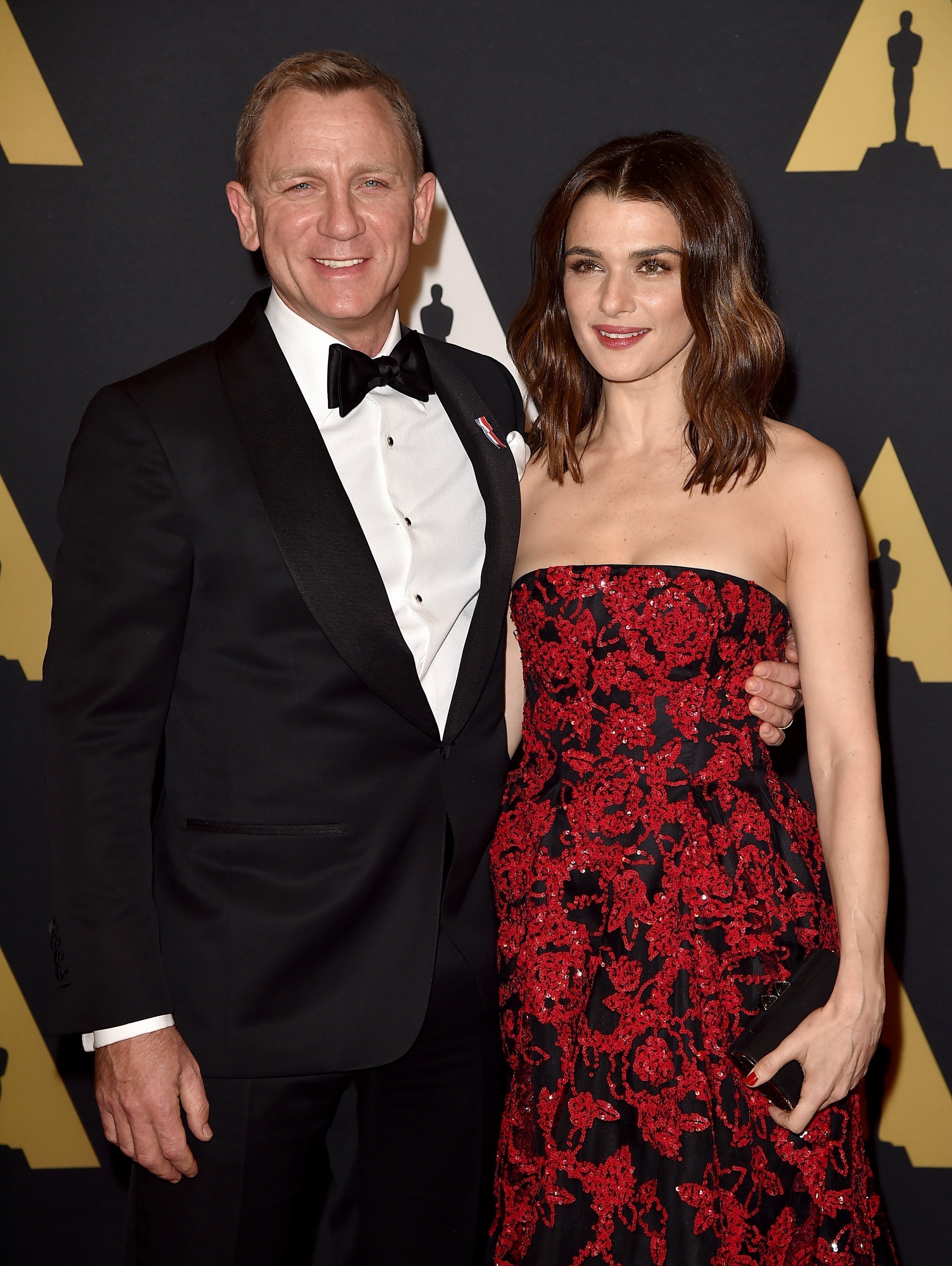 Daniel Craig and Rachel Weisz attend the Academy of Motion Picture Arts and Sciences' 7th annual Governors Awards on November 14, 2015 in Hollywood, California. | Source: Getty Images.
Daniel will take one final bow as 007 in "No Time to Die," which is set to hit theaters on April 10, 2020. It is the 25th movie in the James Bond saga and will be directed by Cary Joji Fukunaga, who took over from Danny Boyle, who dropped out in August 2018.
A month after Danny Boyle left as director, Daniel Craig and his wife Rachel Weisz welcomed a baby girl to the world.
The couple married in June 2011 after they started dating the year before, and said their vows during a private ceremony in New York with only four guests present to witness the special occasion.
Please fill in your e-mail so we can share with you our top stories!