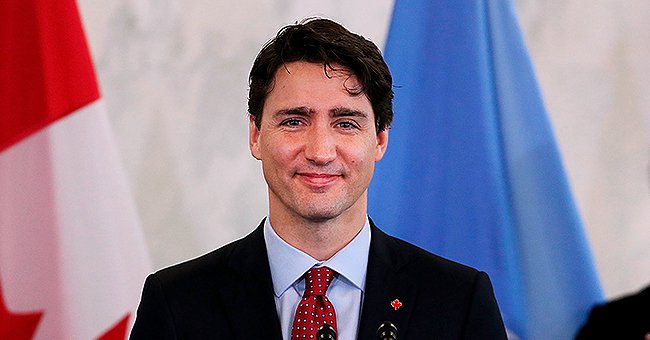 Getty Images
Justin Trudeau Says Discussions Are Ongoing on How to Support Meghan & Harry's Partial Move to Canada
Justin Trudeau revealed the intention of the Canadian government to support Prince Harry and Meghan Markle as they begin a part of their lives in Canada. Talks are currently ongoing.
The news of Prince Harry and Meghan Markle's decision to move their family partly to Canada continues to have ripple effects. But they are not alone and have friends in high places.
Top of the list currently is the Canadian Prime Minister, Justin Trudeau. The PM is offering his support and that of his government to the Royals as they begin this new phase of their lives.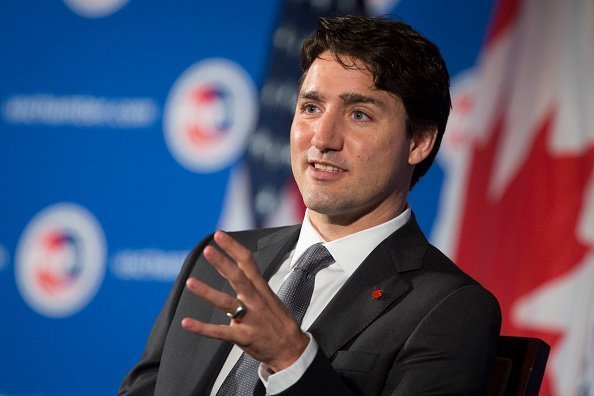 Canadian Prime Minister Justin Trudeau speaks at the U.S. Chamber of Commerce in Washington, DC. | Photo: Getty Images
THERE ARE A OF DECISIONS INVOLVED
"There are still a lot of decisions to be taken by the Royal Family, by the Sussexes themselves, as to what level of engagement they choose to have."
The PM added that while his government is supportive, they also have a responsibility in the transition. But the help the couple would get is dependent on their final decision on some issues.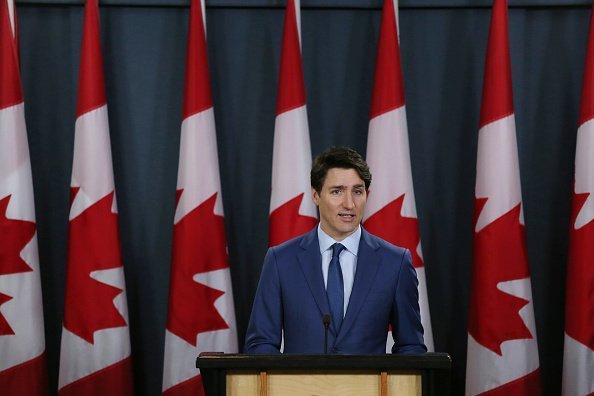 Canada's Prime Minister Justin Trudeau attends a news conference in Ottawa, Canada | Photo: Getty Images
SECURITY DISCUSSIONS ARE INCONCLUSIVE
Some of the issues to get hashed out is the security arrangement for the Duke and Duchess of Sussex and their infant son, Archie. The level of security they need has remained undecided.
Markle will make extended visits, but her presence in her husband's country will be quite limited
The matter of cost also hangs in the balance. This is because the Royals, in addition to their decision to "Step back" from their duties, want financial independence from the Crown.
A LONGTIME FRIEND AND SUPPORTER
Trudeau has always been appreciative of the love the parents-of-one has for his country. When the couple arrived in Canada for the Christmas holidays, the PM tweeted:
"Prince Harry, Meghan, and Archie, we're all wishing you a quiet and blessed stay in Canada. You're among friends, and always welcome here."
After the transition period, the family-of-three might return to the UK or stay permanently in Canada. The latter is most likely to happen.
A close friend of the Duchess told The Daily Mail recently that she has no plans to return to the UK. The former actress does not want to raise Archie in there.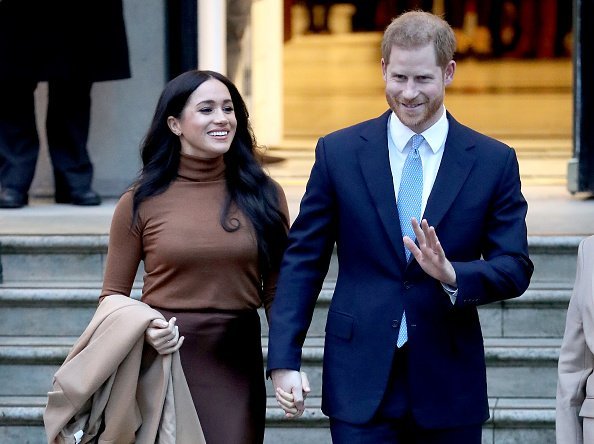 Prince Harry, Duke of Sussex and Meghan, Duchess of Sussex depart Canada House in London, England | Photo: Getty Images
Also, Markle does not plan to shuffle her child to and fro every year. She will make extended visits, but her presence in her husband's country will be quite limited.
The "Megxit" continues to unravel, but the couple has the support of the Queen. Her Majesty is behind her grandson and his wife, and for now, that's enough.
Please fill in your e-mail so we can share with you our top stories!