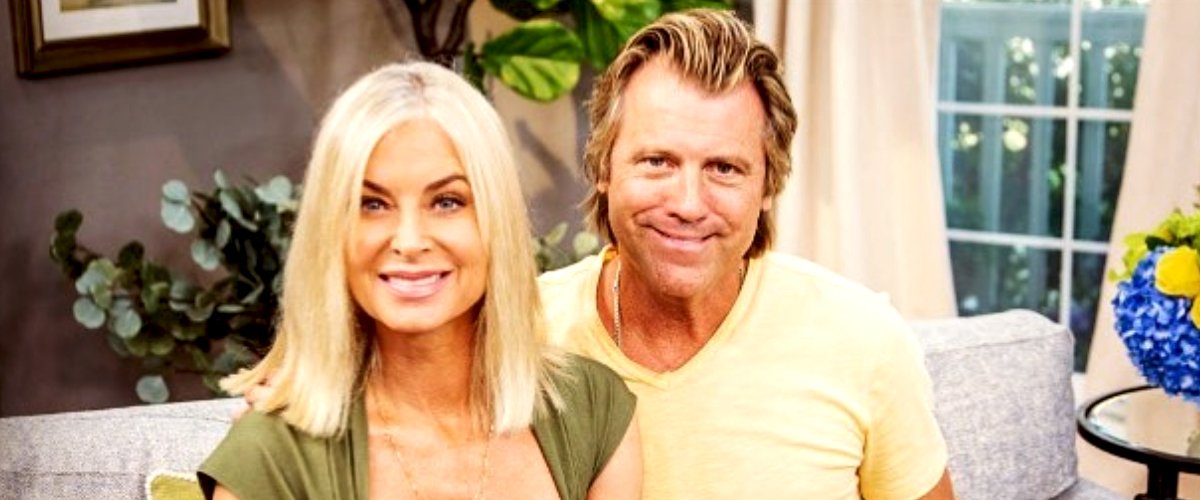 instagram.com/eileendavidsonofficial
Meet Dick Van Patten's Youngest Son Who Is Also an Actor and Married to 'RHOBH' Alum Eileen
Vincent Van Patten didn't only get his name from his father; he also got his skills. Like his father, He is now a renowned American actor making waves in the film industry alongside his wife, Eileen Davidson.
Vincent is the youngest son of the former iconic actor and animal welfare activist, Dick Van Patten, who died at the age of 86.
Dick was also known as Richard Vincent Van Patten. He was married to Broadway dancer Pat Van Patten and had three children, James Van Patten, Nelson Van Patten, and Vincent Van Patten.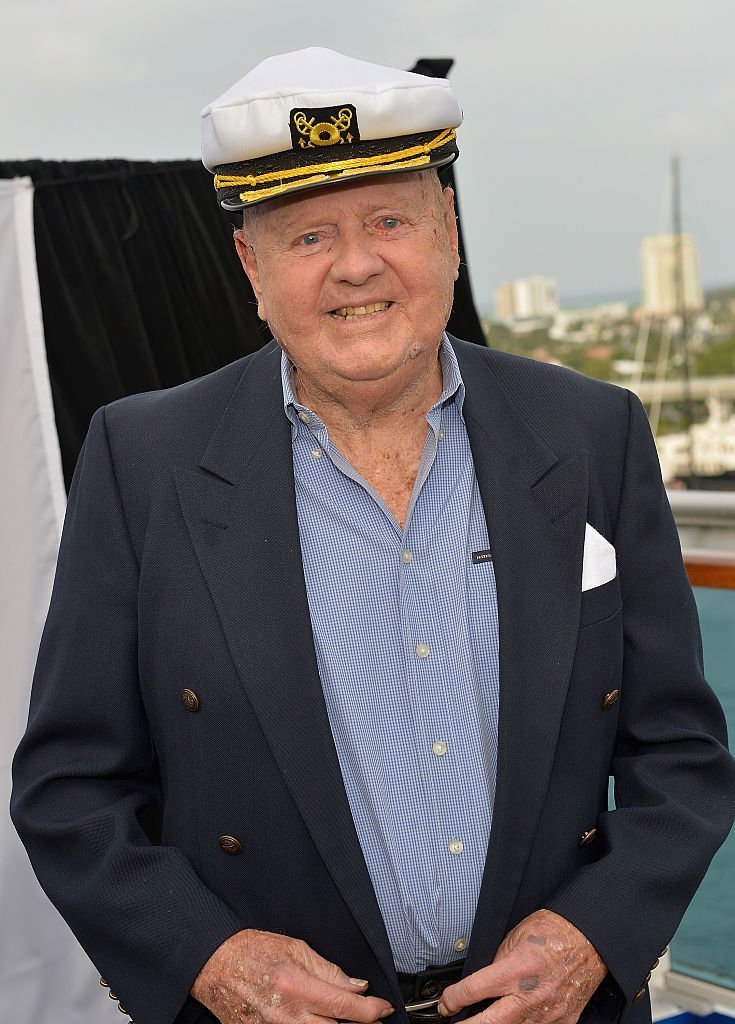 Dick Van Patten attends Love Boat Cast Christening Of Regal Princess Cruise Ship | Getty Images
HIS CAREER
Dick started his acting career at an early age. By the age of 7 years, he performed as a child artist on Broadway. He subsequently appeared in several other Broadway productions during his teenage years.
He made his debut in the film industry in the movie "Violent Midnight" when he played the role of Lt. Palmer. His friendship with the then ABC president also worked to his advantage as he landed a lot of movie roles as a result.
He played lead roles in several movies but was primarily known for the ABC comedy-drama series, "Eight is Enough," where he played the character of Tom Bradford.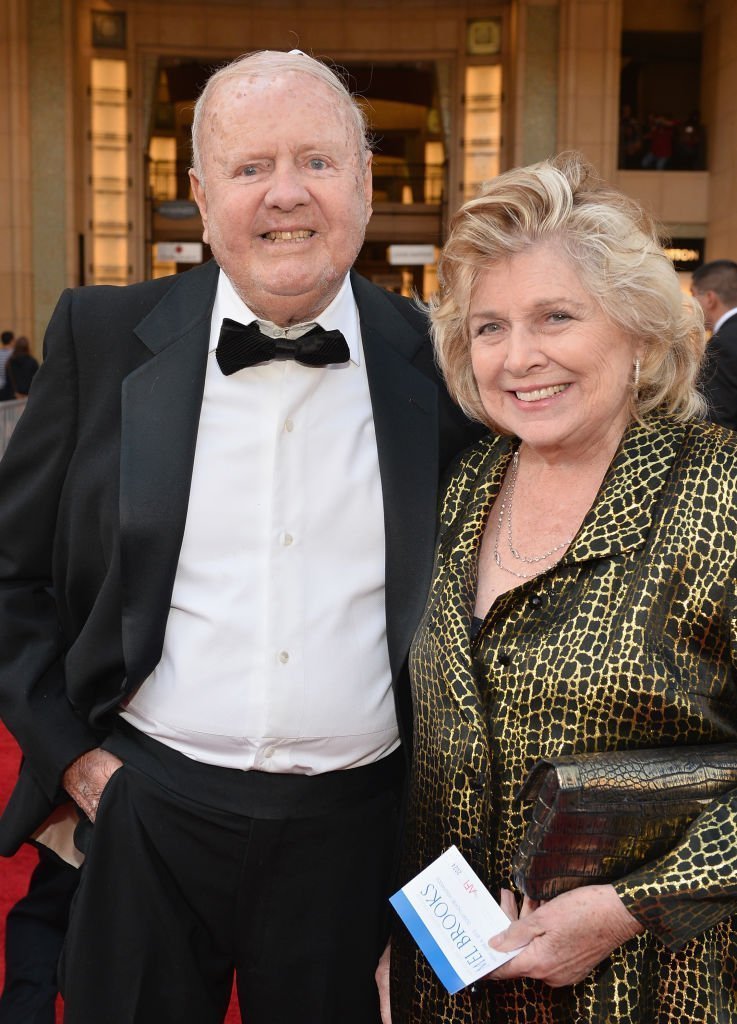 Dick Van Patten and Pat Van Patten attend the 41st AFI Life Achievement Award Honoring Mel Brooks | Getty Images
DICK VAN PATTEN'S HIS DEATH
Before his death, Dick was diagnosed with type 2 diabetes and in 2005 suffered from a diabetic stroke but recovered from its complications.
Years later, in June 2015, he developed more complications and eventually died at Saint John's Health Center in Santa Monica.
During his lifetime, he was a loveable person, and so those who worked with him had nothing but good things to say about him after his death.
"He was the kindest man you could ever meet in life. A loving family man. They don't make them like him anymore," said his Publicist.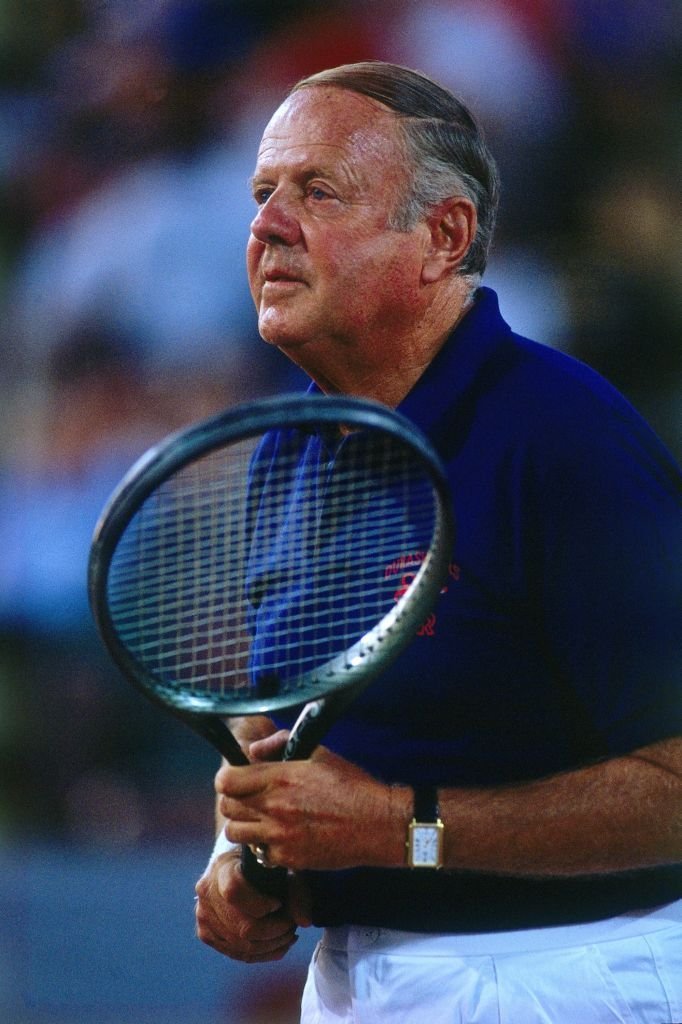 Dick Van Patten looks on during the Elton John Tennis Benefit | Getty Images
INSIDE THE LIFE OF VINCENT VAN PATTEN
Vincent is an actor, a writer, and a former pro tennis player. Like his dad, he started his acting career as a child actor, guest-starring in several television series and movies.
He grew in the industry and, in no time, started starring in movies like "Yesterday" (1981), "Hell Night" (1981), "The Dirty Dozen: The Deadly Mission" (1987) and "The Break" (1995), which he also wrote and produced.
Vincent's latest work is the movie "7 days to Vegas" (2019) which he wrote based on some facts in his true-life story. He also played the lead role of Duke alongside his wife Eileen, who played Duke's wife, KC.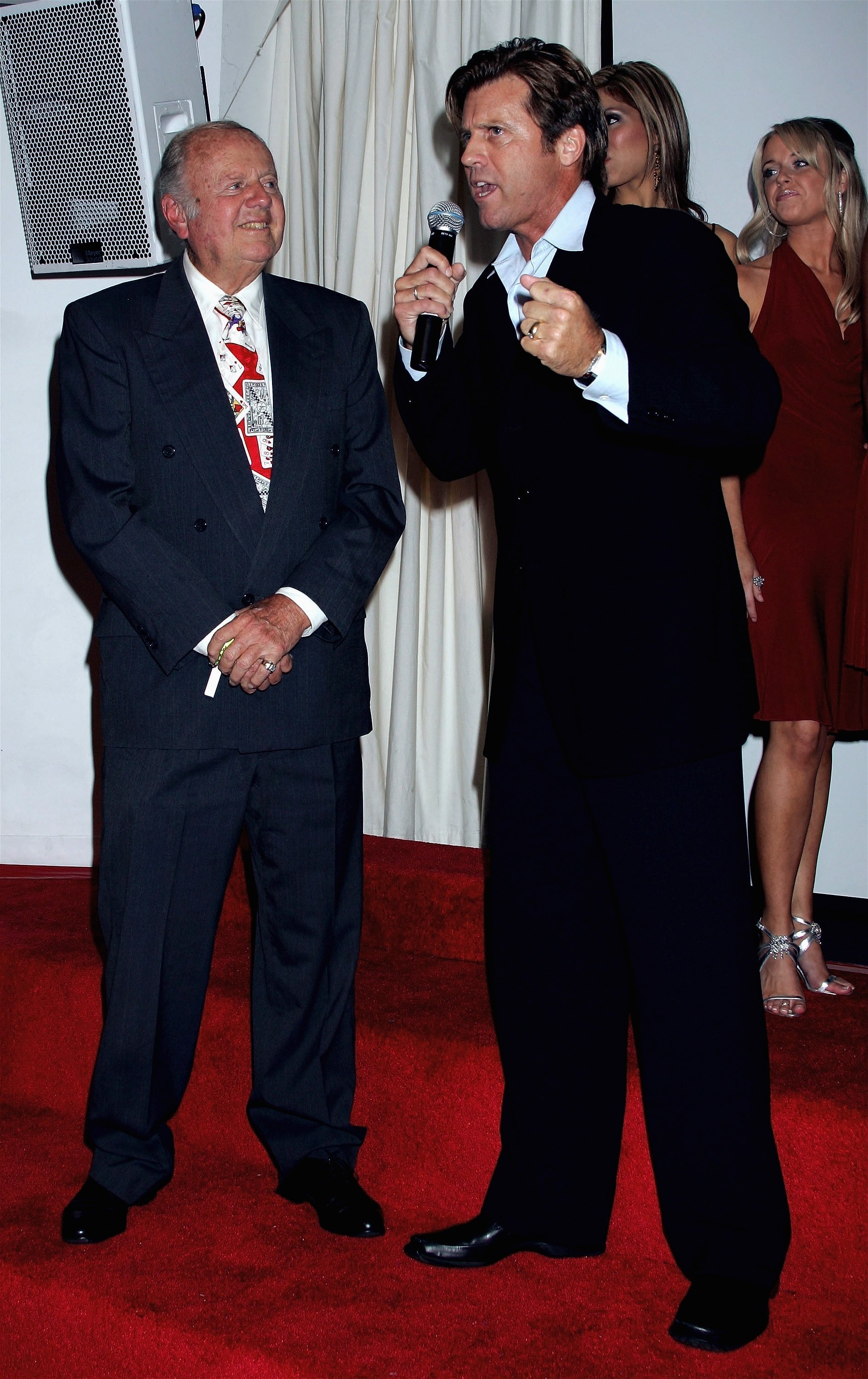 Dick and Vince Van Patten at HollywoodPoker.com's first year anniversary party | Getty Images
VINCENT VAN PATTEN'S MARRIAGE
Vincent has been married twice in his lifetime. The first time was to Betsy Russell with whom he had two children, Duke Van Patten and Vince Van Patten.
They divorced in 2001, and in 2003, he married his current wife, Eileen Davidson of the Real Housewives of Beverly Hills, with whom he has a child, Jesse Thomas Van Patten.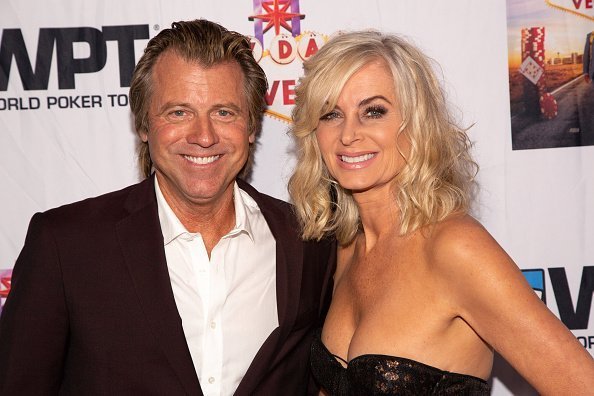 Vincent Van Patten (L) and Eileen Davidson arrive for the LA Premiere Of "7 Days To Vegas" at Laemmle Music Hall on September 21, 2019 | Photo: Getty Images
Vincent and his wife have something in common as they are both gamblers. In an interview with Daily Dish, she said:
"Not only is he just hilarious, but he's a weirdo when it comes to numbers. He's got a weird numbers brain. He's been a gambler and playing poker all his life, and he's, like, a mathematical genius."
Eileen gushed about her husband, saying that people did not really know him as the fantastic human being he is. She called him a weirdo with many talents and counted herself lucky because he is a fantastic father and an all-round great person.
GAMBLING IS NOT ALL THEY HAVE IN COMMON
Like her husband, Eileen has starred in several movies. She landed the iconic role of Ashley Abbott on the CBS Soap Opera, "The Young and Restless." She also played the role of a villain in the NBC Soap Opera, "Days of Our Lives" as Kristen Dimera, which earned her first Daytime Emmy Award.
Like her husband, Eileen is a writer. She began her writing career with the book "Death in Daytime" which she worked on with author Robert J. Randisi. Again, like Vincent, the reality TV star had been married before.
She married and divorced actors, Christopher Mayer and John Lindstrom. She was married to them for two and three years, respectively.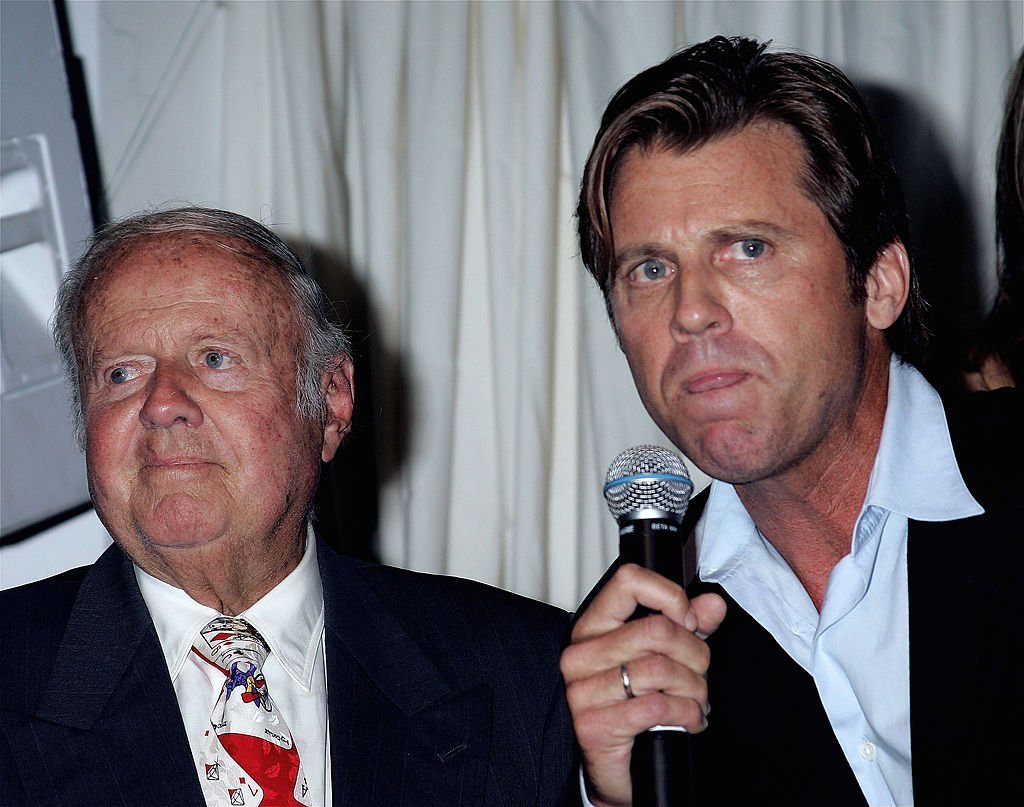 Dick and Vince Van Patten at HollywoodPoker.com's first year anniversary party | Getty Images
VINCENT VAN PATTEN'S CHILDREN AND SIBLINGS
While two of his children seem like they might be following the paths of their parents, one might just do something entirely different.
In her interview with Daily Dish, Eileen shared that Duke was studying acting in New York, and Vince was likely to go into production, but as for her son Jesse, she didn't see showbiz in the cards for him.
Vincent's siblings, on the other hand, are all in the film industry. Dick Van Patten left behind a family of actors.
Please fill in your e-mail so we can share with you our top stories!