Issa Rae Announces Season 4 of 'Insecure' by Posting the Trailer on Her Instagram Account
Fans of the HBO comedy-drama "Insecure" can rejoice: Season 4 is about to begin.
Actress and writer, Issa Rae, announced the return of the hit series, now in its 4th Season on Instagram.
The announcement is accompanied by a hilarious teaser that gives the fans a taste of what to expect...lots of fun.
The American Film Institute selected "Insecure" as one of the top 10 Television Programs of the Year in 2017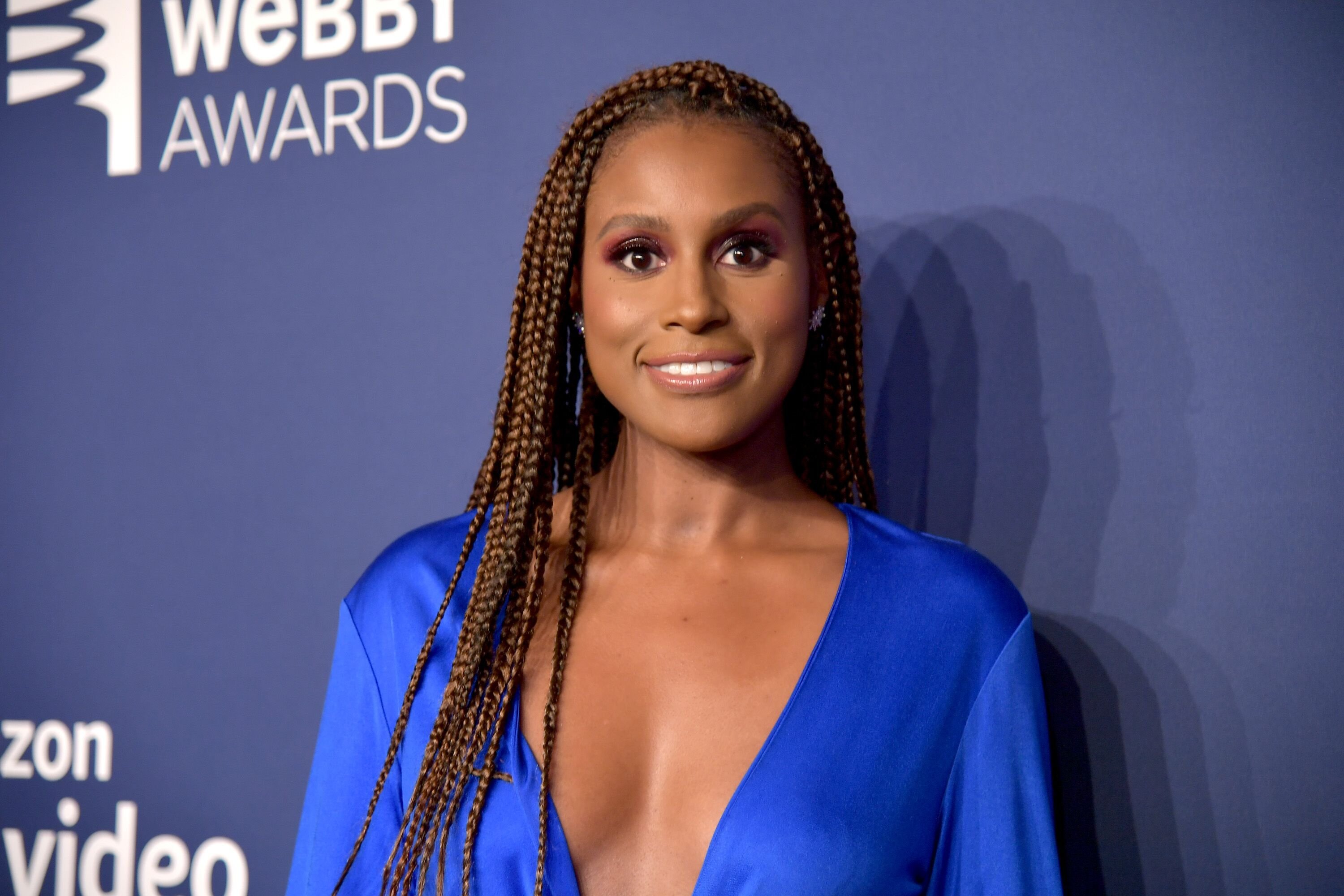 ISSA RAE RAPS UP A STORM
The announcement of the imminent premiere of Season 4 came in the form of a clip of Issa standing in front of a mirror rapping:
"It's time to level up hoe, call me elevator. Not worried about no (expletive), not worried about no hater. I'm on my hustle (expletive), like I run the neighborhood. Bigging up my block, ain't no (expletive) I would"
She is joined by two more "Issas" in different outfits in the three-part mirror, who exchange quips until the middle Issa bends over and rips her skirt down the back, at which she comments that her (expletive) is getting too fat.
The teaser is accompanied by a caption in which the actress and creator of "Insecure" announced the return of Season 4, scheduled to begin on April 12, 2020.
ISSA RAE "AWKWARD BLACK GIRL"
"Insecure" is based on her Issa's hit web series, "Awkward Black Girl," and written by the actress and Larry Wilmore.
"Insecure" premiered online in September 2016, on HBO Now, where it was an instant hit.
The American Film Institute selected "Insecure" as one of the top 10 Television Programs of the Year in 2017, and Issa has been nominated for two Golden Globe Awards nominations for Best Actress.
She also landed a nomination for a Primetime Emmy Award for Outstanding Lead Actress in a Comedy Series.
ISSA RAE OF "INSECURE" IS ENGAGED
Issa Rae, the star and creator of HBO's hit comedy, "Insecure," is engaged to longtime boyfriend, Louis Diame.
The news came not from the horses' mouth, but from hints dropped by Issa's costars from the show.
Jay Ellis and Yvonne Orji spilled the tea in a red carpet interview at the 2019 NAACP Image Awards, confirming the fans' suspicions.
Said suspicions had been aroused when Issa posed for Essence magazine with a magnificent diamond ring on her finger...