The Blast: Meek Mill's Wrongful Death Lawsuit Stemming from 2016 Concert Shooting Gets Dropped
Meek Mill reportedly wriggled out of second wrongful death lawsuit as the deceased man's family dropped the charges against the rapper.
Rapper Meek Mill has allegedly been let off the hook in a court case that spanned a three-year duration. The family of the deceased slammed the artist with a lawsuit shortly after the unfortunate occurrence happened.
In their claims, the family of the late Jacquan Graves excluded him from any wrongdoing. Graves's estate claimed that Meek was: 
"unarmed and did not contribute to, incite, or in any fashion participate in the melee."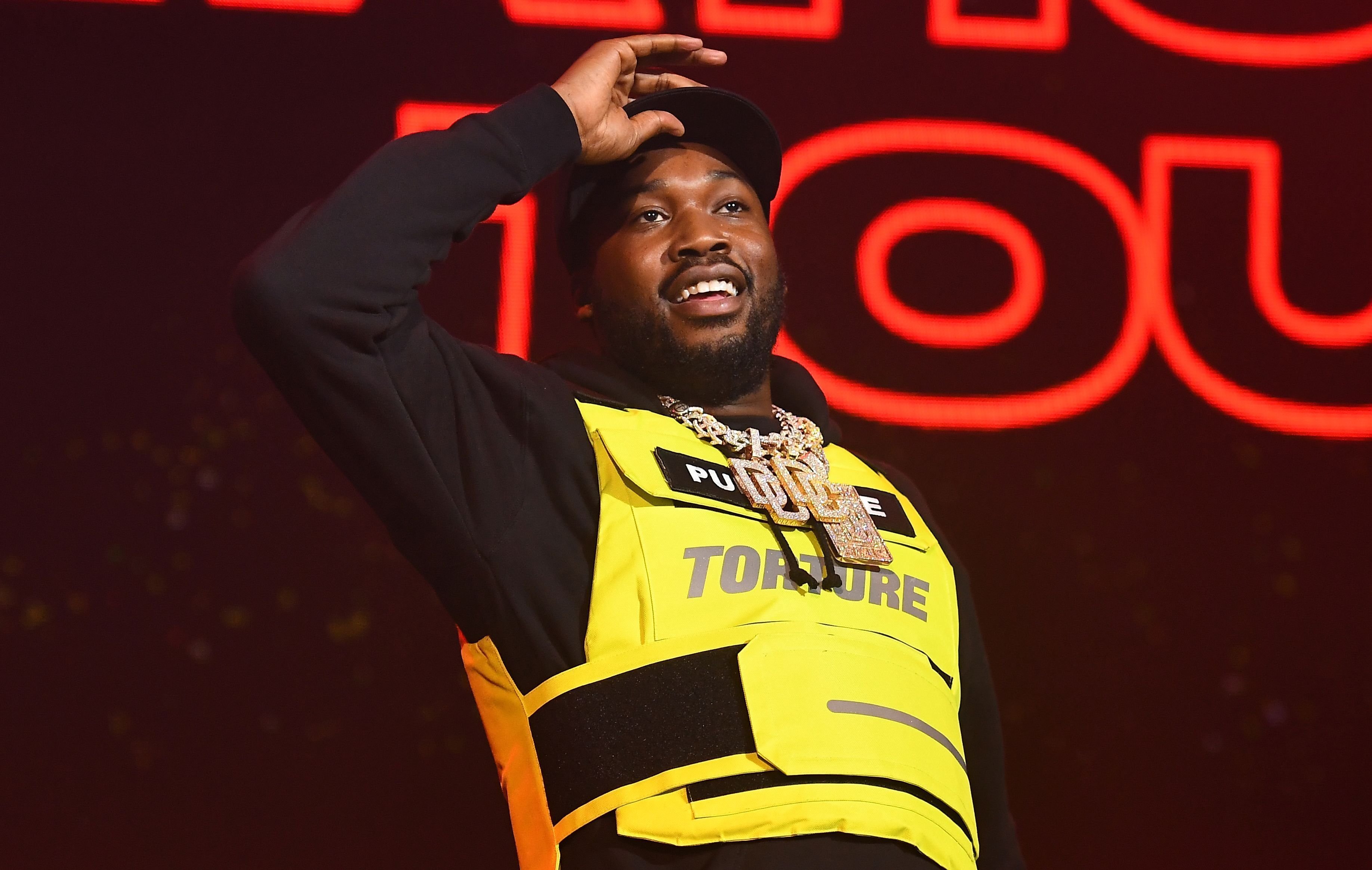 The music artist in a bid to clear his name pointed out that police reports show that Graves was a participant in the melee. The rapper claimed that evidence gathered from the scene of the crime showed that Graves was armed which, 
" indicate that he discharged a firearm during the melee." 
Mill also explained that he could not be held liable for third parties, including the men that were caught shooting outside of his concert. 
The rapper's claims did not phase the family out as the wrongful death lawsuit lingered for years until recently. According to "The Blast," court documents indicated that Graves's estate had dismissed the trial, holding Mill accountable for the death.
Mill was also slammed with a lawsuit from families of Travis Ward and Nathan Mitchell following their death at the shootout.
The family argued that the rapper incited thugs to commit the act. The rapper's legal team urged the court to dismiss the lawsuit as it was "meritless." 
Mill's legal team advised that they "avoid a waste of time and resource," and "spare him from spending money to defend himself against meritless claims."
The rapper and his legal team have successfully had two of the three wrongful death lawsuit slammed against him after the car park shooting outside of the Rapper's Connecticut concert dismissed. 
The incident that led to these lawsuits took place in December 2016 outside Toyota Oakdale Wallingford, Connecticut. No sooner had Meek Mill finished performing that gunshots began ringing into the air. 
The shootout saw the death of two men, thirty-one-year-old Travis Ward and twenty-year-old Jacquan Graves. The others caught in the crossfire were rushed to a local hospital with non-life threatening injuries. 
 A member of one of the deceased family revealed that her relative was not one to be involved in violence. The late Travis, who would have turned thirty-two the following week, went to the concert as an early birthday celebration. 
Two men, 23-year-old Kyle Hampton of North Haven and 33-year-old Tivon Edwards of New Haven, were arrested for the car park killings. They were charged with first-degree manslaughter among others.