Meek Mill Says He Bought House with Its Own Elevator for His Grandma after Her Home Was Vandalized
Meek Mill is being lauded for buying his grandmother a brand new house in Philadelphia.
Meek Mills has just bought his grandmother a brand new house with an interior elevator.
The rapper decided to take the step after the elderly lady's home in Philadelphia was vandalized and sprayed with racist slurs.
Meek filed a report with the Philadelphia police after someone tagged his grandmother's house with a racist slur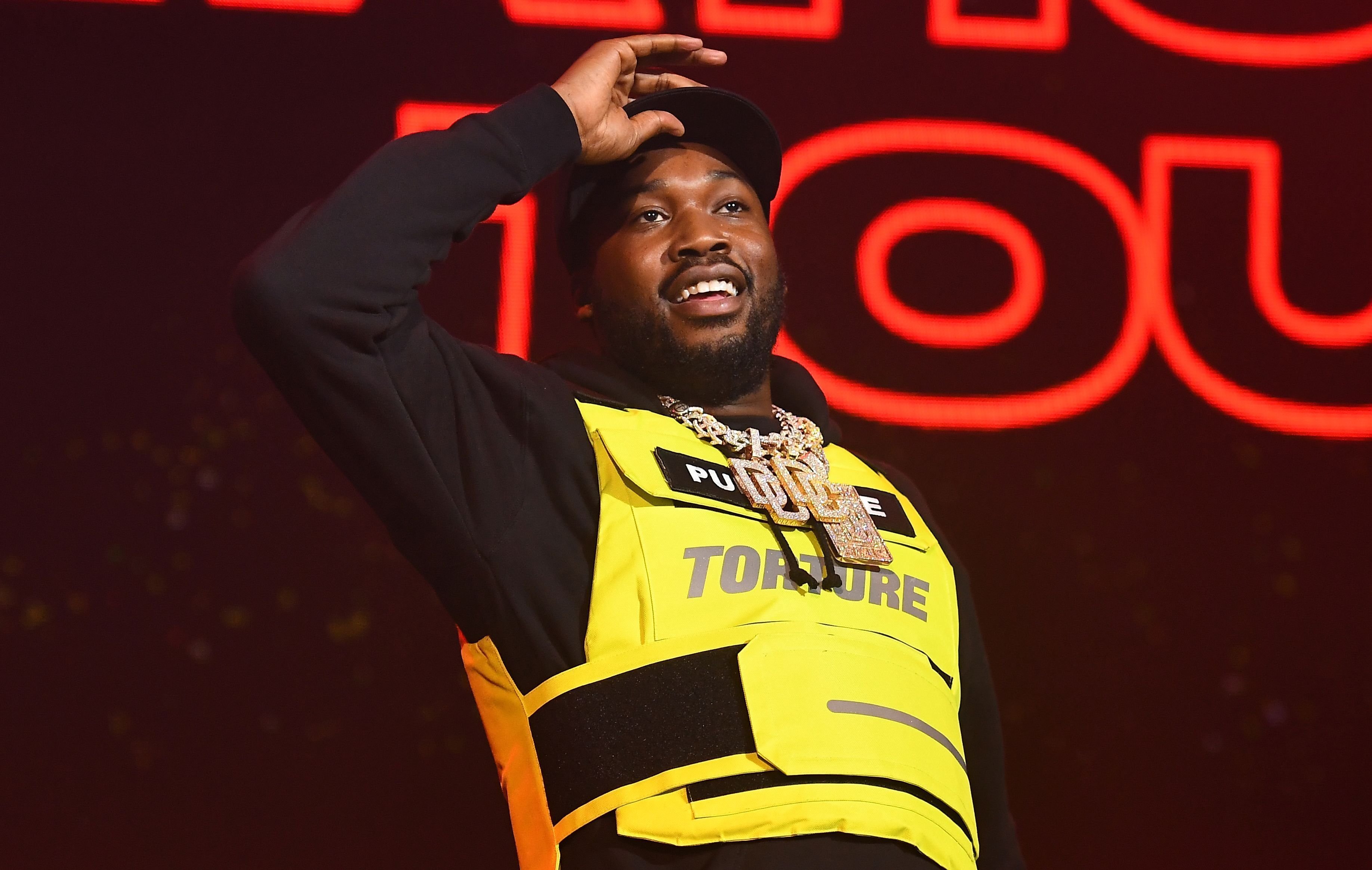 RACIST ATTACK PROMPTS MEEK MILL'S GENEROUS GESTURE
A year ago, Meek's grandmother's house was vandalized by someone who scrawled racist messages on the walls.
Since then, Meek hasn't felt at ease, and on November 29 he revealed on Instagram that he'd "fixed" the problem. He wrote:
"(expletive) ….. that (expletive) my grandmom throwing up. Got her a new crib built from the floor up wit a elevator in it not a gang sign lol."
MEEK'S SHARES PHOTO IN GRANDMOTHER'S NEW HOUSE
Meeks shared a photo of himself, the venerable lady, his cousin Omelly and another gentleman sitting together, in what looks like a large salon, with ceiling fans, and lots of people in the background.
Another post Meek shared revealed that it was a party, with the whole family in attendance. Meek and the children can be seen dancing, and grandmother is in the background showing off her moves.
MEEK MILL GIVES BACK TO THE COMMUNITY
Meek has always been active in the community, and his generosity doesn't end with his grandmother.
His troubled past has prompted him to strive to reform the criminal justice system that has led to so many black men being unjustly convicted.
Meek has announced that the proceeds of the sales of the first hat he designed for Lids will be donated towards that cause.
MEEK MILL'S GRANDMOTHER'S HOUSE VANDALISED
The act that prompted Meek Mill to buy his grandmother a new home happened a year ago.
Meek filed a report with the Philadelphia police after someone tagged his grandmother's house with a racist slur.
He shared a surveillance video that showed a light-skinned man writing the word "ACORN" on the wall of the house.  Acorn is local slang for "white privilege," and is most commonly used among Neo-Nazi groups.
Meek's grandmother is only one of a series of similar incidents targeting black people living in "gentrified" areas of Philadelphia.