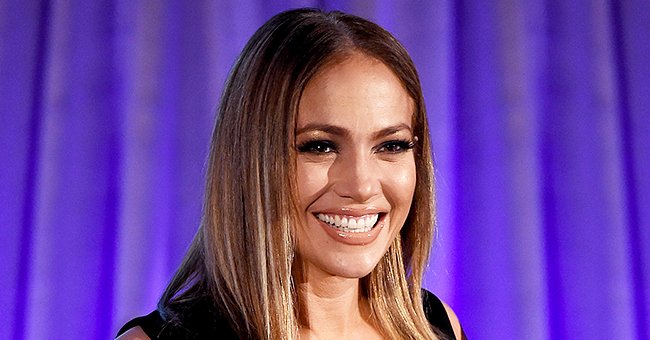 Getty Images
Jennifer Lopez Snuggles with Her Twins While They Do Homework in Photo Days after Oscars Snub

Jennifer Lopez is brushing off her Oscars snub as she spends time with her twin children Emme and Maximilian. The multi-talented star looks like a very regular mother in the photos.
To her 11-year-old twins Emme and Maximilian, Jennifer Lopez is first and foremost a loving mom. Despite her busy schedule, the superstar made time to lay in bed with her adorable kids.
The preteens, whom Lopez shares with ex-husband Marc Anthony, seemed relaxed in a new photo posted on Wednesday. The picture is found below.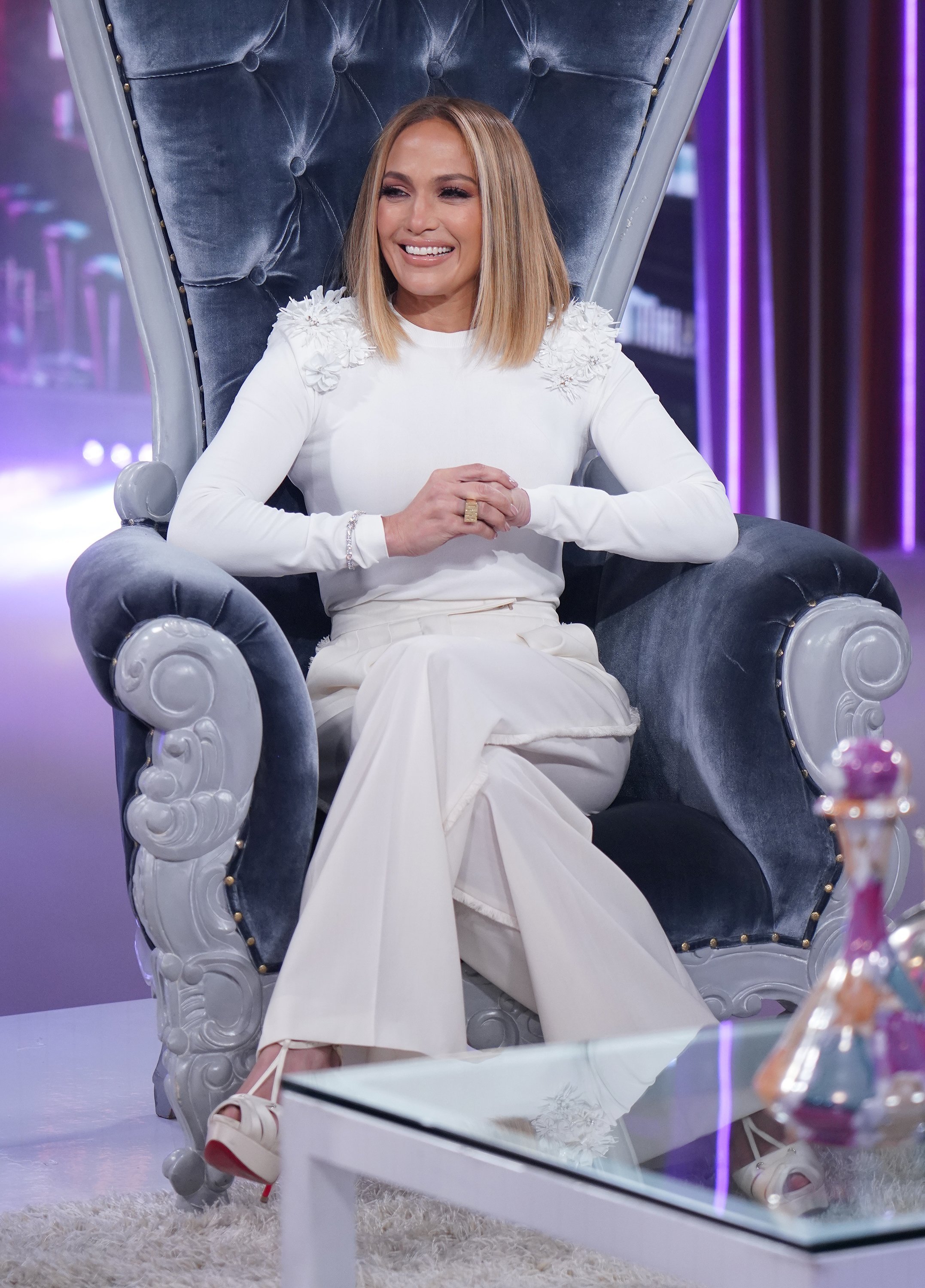 Jennifer Lopez promotes "Hustlers" on "Un Nuevo Dia" in Miami, Florida on September 13, 2019 | Photo: Getty Images
Lopez and twins chilling
In the shot, Lopez, 50, lies on a bed in a well-lit room with pink flower wallpaper. On each side of her is a twin. Maximilian has a pair of headphones over his ears, and his legs are crossed.
He's holding up a large mobile device and looks quite studious. On the other end, Emme is also looking at some papers on her raised legs. Her doting mom plays with her hair as she looks on, too.
Lopez looks quite casual in the picture with her hair styled into a top knot bun. A large pink sweater and the white blanket hide most of the singer's fit body.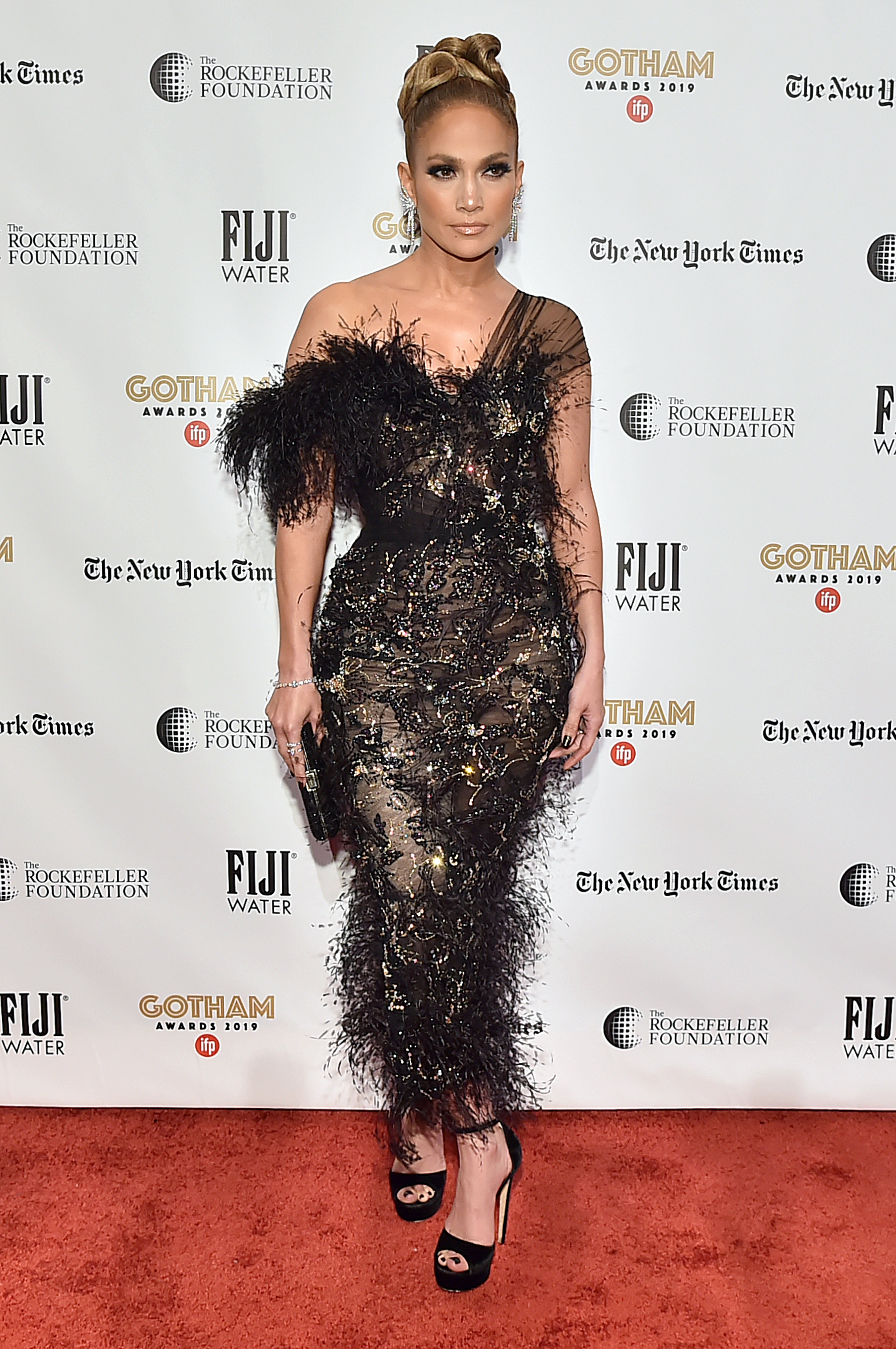 Jennifer Lopez attends the Gotham Independent Film Awards in New York City on December 2, 2019 | Photo: Getty Images
The Super Bowl coming
"Break from rehearsal for homework and snuggle time..." she wrote in the caption. According to the Daily Mail, Lopez is referring to her Super Bowl LIV halftime show rehearsals.
The "Get Right" singer knows that family comes first no matter what. Soon enough, she'll be a stepmother to fiancé Alex Rodriguez's two girls, Natasha, 15, and Ella, 11.
In the meantime, Lopez is preparing for the Miami Super Bowl show where she'll headline alongside the Colombian icon, Shakira. The show will air on February 2.
Reaction to Oscars snub
Lopez's post follows the online uproar that ensued when the public learned that the "Hustlers" star did not receive an Oscar for her role as Ramona in the film.
Many expected her to nab a nomination for Best Supporting Actress, just as she did for the Golden Globes. When she didn't, fans and other celebrities expressed their outrage.
Talk show host Wendy Williams said, "you were robbed" during her Monday segment, while TV producer Tyler Perry told TMZ he was "upset" about the situation.
Lopez, however, seems unbothered. Her posts this week consisted of her Vanity Fair magazine cover photoshoot and, now, bonding with her kids. Clearly, she has enough going on.
Lopez open to more
Last December, the singer and dancer discussed the possibility of having more kids with Rodriguez. Speaking to People, Lopez confidently said she does want to have more children or at least to try for it.
The blended family appears to all get along very well, and it looks like the bunch of them has lots of love to go around, so why not? Lopez seems to be juggling it all with expertise.
Please fill in your e-mail so we can share with you our top stories!