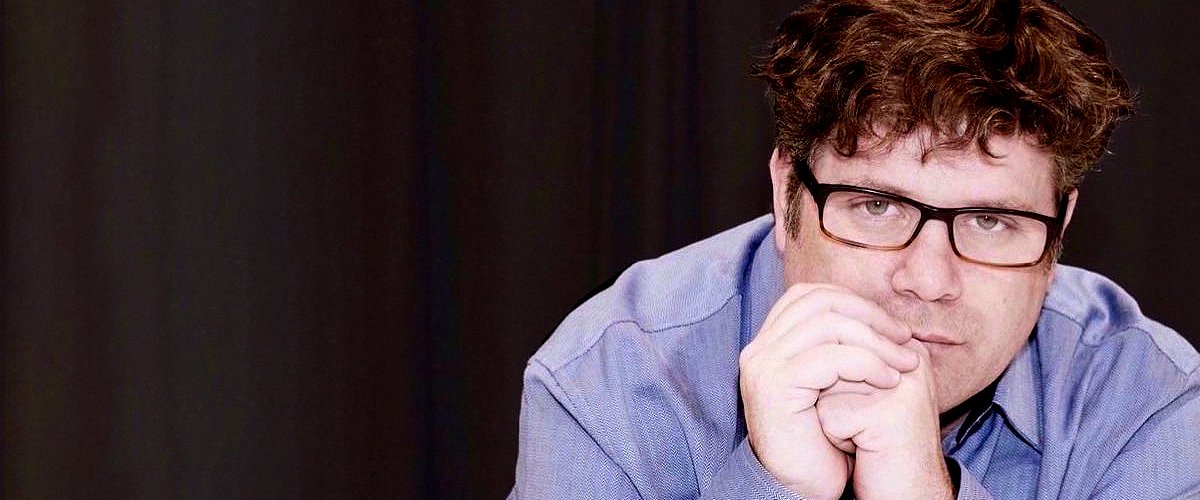 Instagram/seanastin
Meet John Astin's Son Sean Who Found out via DNA Testing That They're Not Biological Relatives
Actor John Astin, best known as Gomez Addams in "The Addams Family" TV show, has five children. One of them is Sean Astin, who learned who his biological father was when he was 26 years old.
Born in March 1930, John is a very talented actor and TV director with acting credits in several projects, including "Move Over Darling," "Freaky Friday," "The Frighteners," and "I'm Dickens, He's Fenster."
Sean grew up thinking that John Astin was his biological father.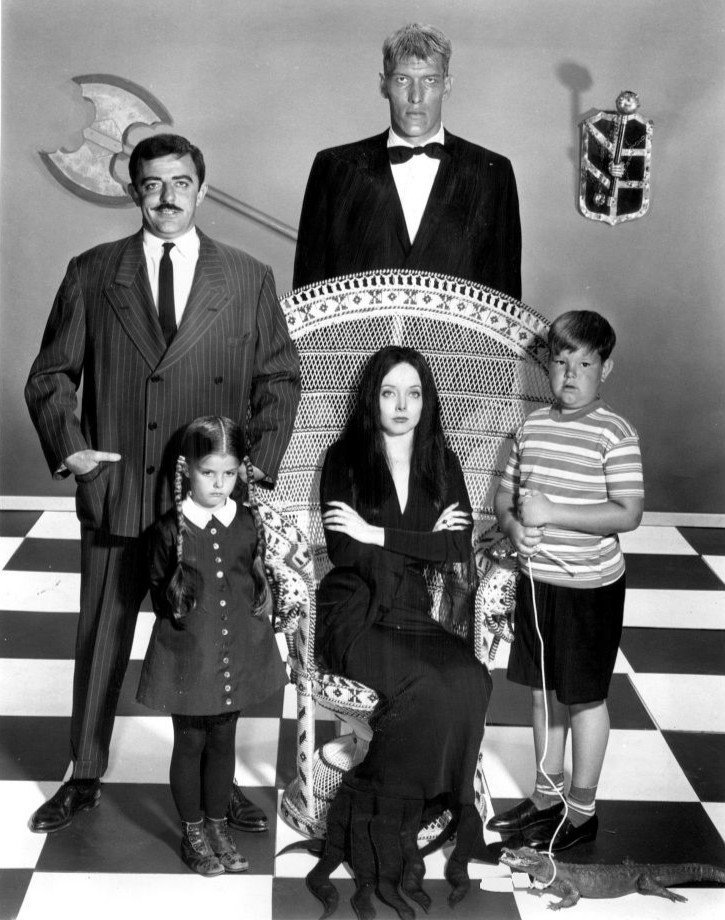 Members of the cast of "The Addams Family" including John Astin and Carolyn Jones circa 1964 | Source: Wikimedia Commons
JOHN ASTIN'S TIME ON "THE ADDAMS FAMILY"
Although he had a very successful career with appearances in plenty of films and TV series, John Astin is most remembered for his outstanding portrayal of Gomez Addams, the patriarch of "The Addams Family."
The horror/black comedy sitcom, which aired between September 1964 and April 1966, followed the lives of the members of the wealthy Addams who lived at 0001 Cemetery Lane.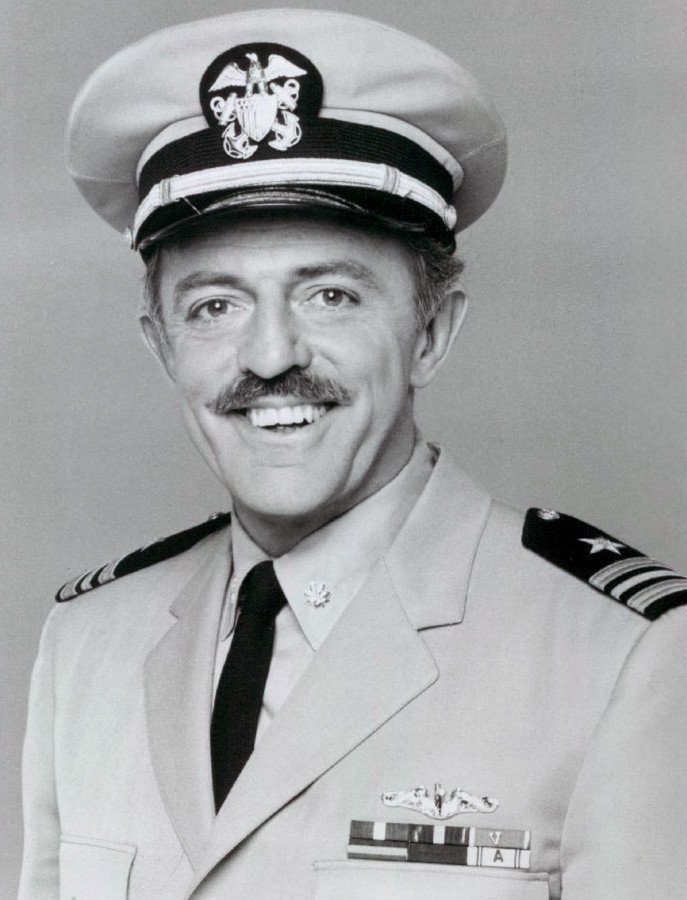 Portrait of John Astin as Commander Sherman on "Operation Petticoat" circa 1977 | Source: Wikimedia Commons
Most of them had macabre interests and supernatural abilities, but their cultural clash with the rest of the world made them hilarious.
Gomez's wife Morticia (Carolyn Jones), their daughter Wednesday (Lisa Loring), son Pugsley (Ken Weatherwax), Uncle Fester (Jackie Coogan), and Grandmama (Marie Blake) all lived in the Addams residence.
JOHN ASTIN'S WIVES
As per his romantic life, John has been married three times. His first wife was Suzanne Hahn, and they were married between 1956 and 1972.
After Suzanne learned that her husband had cheated on her and allegedly got actress Patty Duke pregnant, they divorced. Both actors married in 1972 and stayed together until 1985.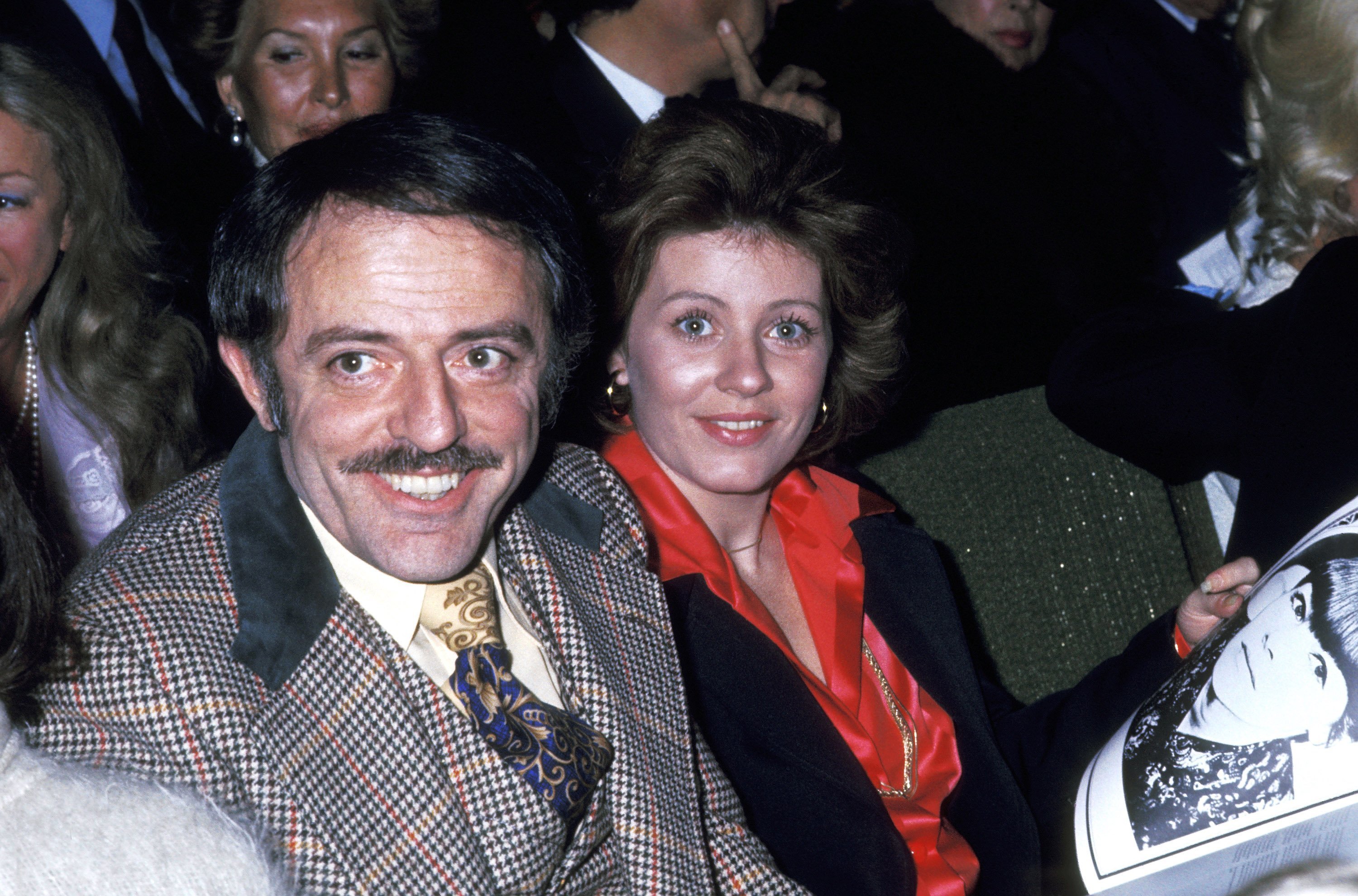 John Astin and Patty Duke on April 9, 1975 in Hollywood, California | Source: Getty Images
Valerie Ann Sandobal is John Astin's spouse nowadays. They tied the knot in 1989 and have been together ever since.
John has five children as a result of his first two marriages: three with Suzanne; David, Allen, and Tom; and two with Patty; Mackenzie and Sean.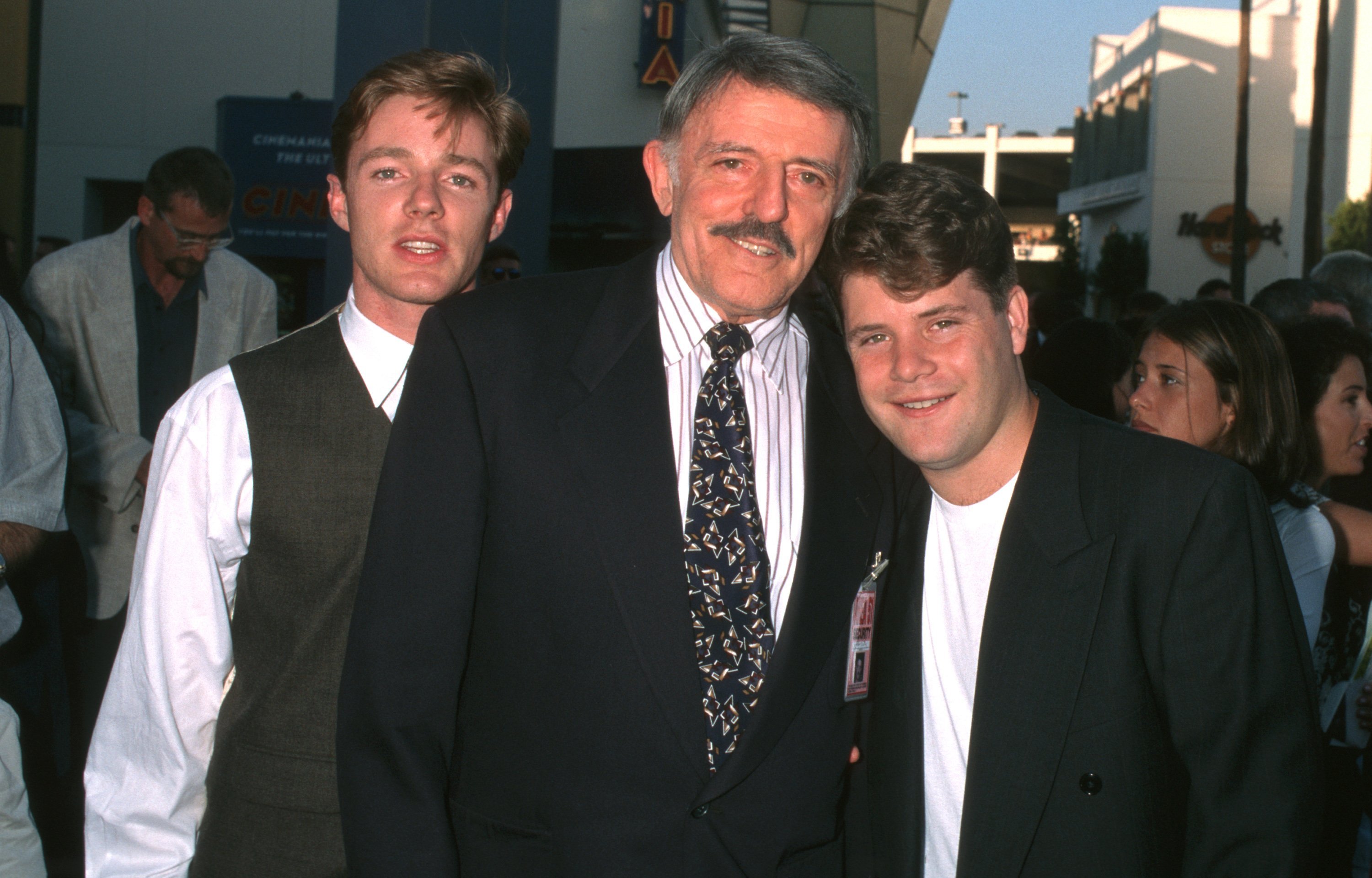 Mackenzie Astin, John Astin, and Sean Astin in Universal City, California on July 17, 1996 | Source: Getty Images
SEAN ASTIN, JOHN AND PATTY'S SON
Speaking of Sean Astin, "The Goonies," star had a difficult time learning who his biological father was.
He was born in 1971 and, shortly before his birth, his mother Patty Duke was romantically involved with then-17-year-old Desi Arnaz Jr., Michael Tell, and John Astin.
Patty eventually deduced that Sean's father was the "Addams Family" star, who was married to Suzanne at the time and had to divorce her and marry Patty.
Years went by, and Sean grew up thinking that John was his biological father. However, once he turned 14, Patty told him that his real dad was none other than Desi Arnaz Jr.
SEAN ASTIN'S BIOLOGICAL FATHER
With this new information at hand, the "Lord of the Rings" actor started to develop a good relationship with Desi. However, the mystery of Sean Astin's father had one more chapter.
When he was 26 years old, a relative of Michael Tell, who was married to Patty Duke for less than two weeks, approached him and said that he believed they were related.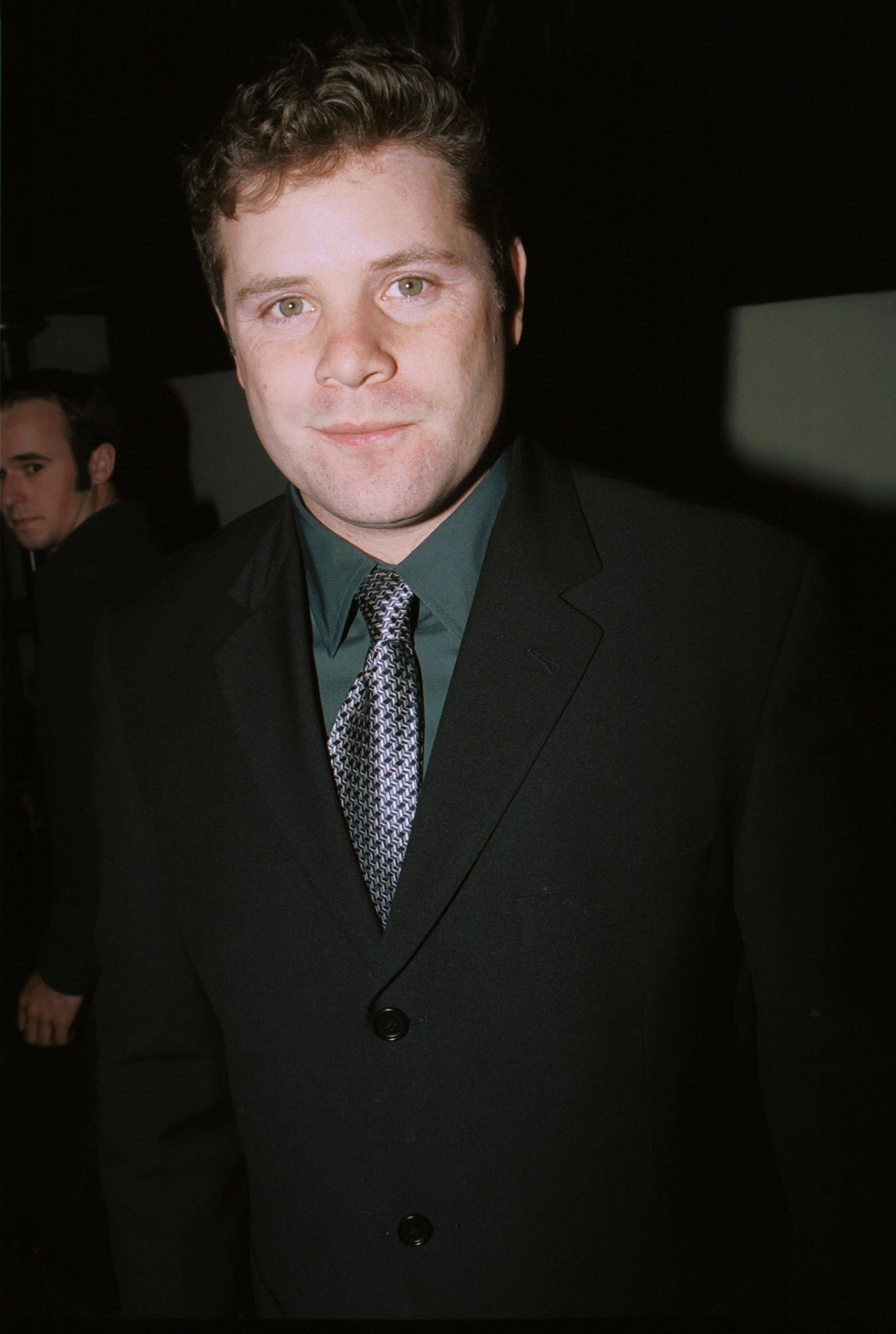 Sean Astin on December 16, 2001 in Hollywood, California | Source: Getty Images
The actor had had enough already and underwent a DNA paternal test between himself and Desi, Michael, and John. It turned out that Sean Astin's biological father was Michael Tell. About his relationship with his three "fathers," he said:
"I have a good relationship with Mike. That's who I am. I don t fault anybody, I don t fault myself or with Desi, who is like my godfather, I have such a powerful love bond with this man, he's a gorgeous human being."
JOHN ASTIN'S RELATIONSHIP WITH SEAN
Although John is not Sean's biological father, the 48-year-old actor still regards him as his father because he raised him since birth. John also considers that his spiritual connection with Sean was more important than DNA. He said:
"The greatest treasures are the treasures of the heart, and Sean is a treasure. We're very close. We have a good time together."
At the moment, Sean is married to Christine Astin and has three children with him. As per Patty Duke, she passed away on March 29, 2016, of sepsis from a ruptured intestine.
John Astin is 89 years old nowadays. His most recent gig in the entertainment industry came in 2018 in the animated show "Justice League Action." However, he is expected to appear in the upcoming "Starship II: Rendezvous with Ramses."
Please fill in your e-mail so we can share with you our top stories!