Snoop Dogg Shares Photo with Wife Shante Broadus Amid Celina Powell Cheating Scandal and Fans Have a Lot to Say
Amid the cheating scandal with Celina Powell, Snoop Dogg maintains a strong front with his wife Shante Broadus by sharing a loved-up photo. However, fans have a lot to say.
Despite the cheating scandal rocking Snoop Dogg's world, the rapper is putting his wife of 21 years first.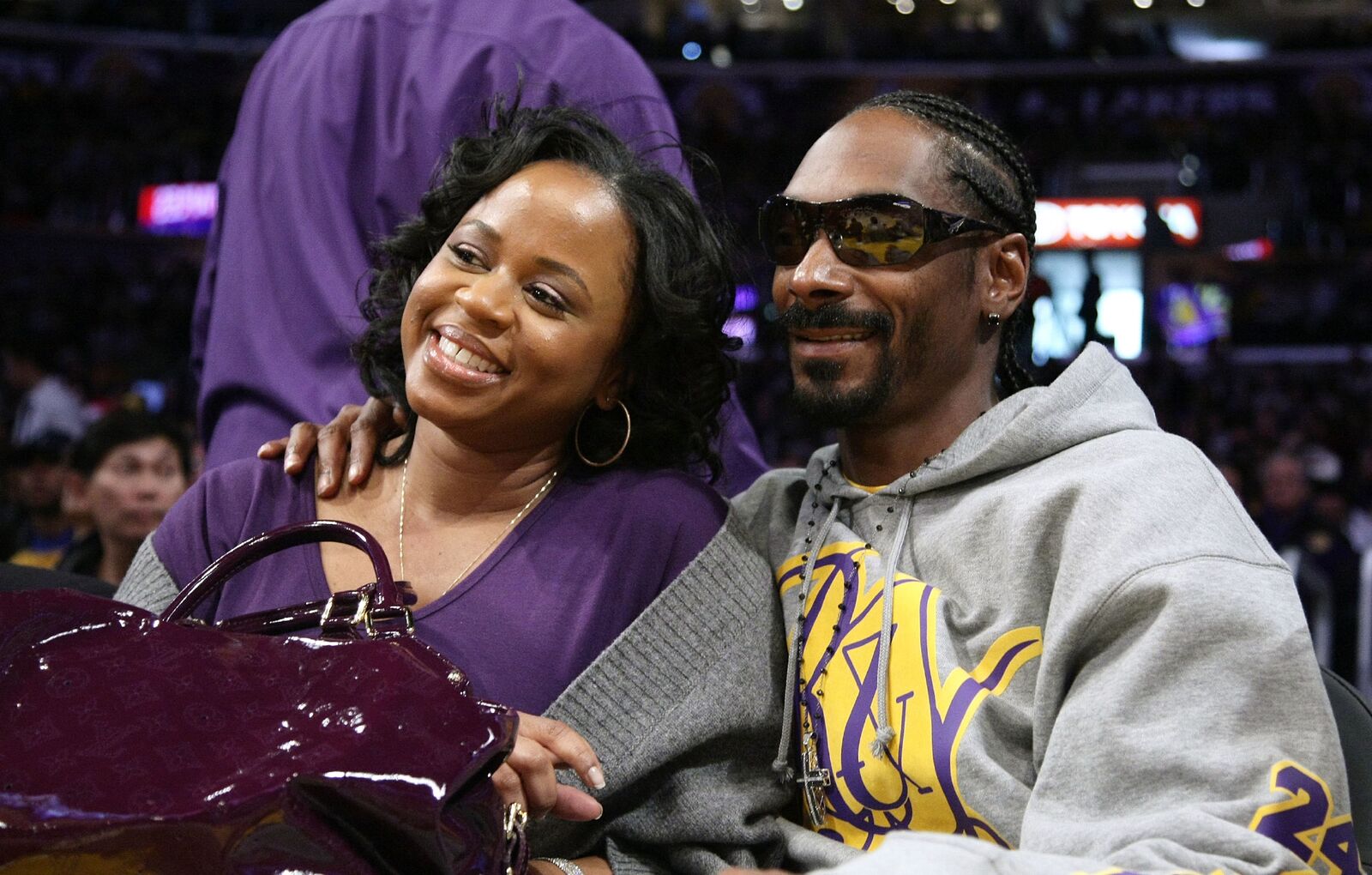 Yesterday, Snoop took to his Instagram to share a loved-up photo of him and Shante at what looked like a restaurant. 
Shante showed off her beauty in a sequined blazer over a pink camisole while Snoop leaned into her and breathed her in. The love between the couple was so evident that it needed no captions, so Snoop settled for lovestruck and kissing emoji.
It, however, didn't take long before fans rushed to the comments section to table their praises and judgments.
A fan, who was rooting for Snoop, praised the way the rapper showers love on his wife. However, the user was countered by another fan who shamed Snoop for cheating on Shante numerous times.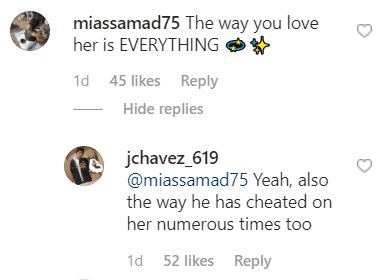 Another netizen who believed the cheating claims wrote:
"Y'all know this man cheated on her over 1000 times, right?"
However, other fans weren't buying it as they replied that it wasn't anybody's business what happened in their marriage.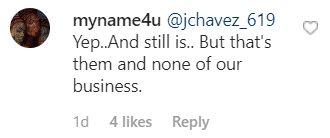 One user @honeysummers7 admitted that although Snoop was romantic, his affair with Celina is something she couldn't handle in her relationship. 
According to reports by CapitalXtra, the YouTube star took her page on December 23 and accused Snoop of having unprotected sex with her.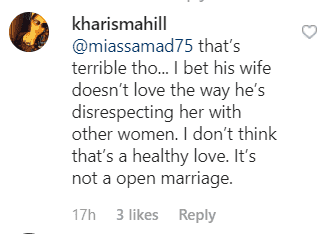 After the allegations, Shante reportedly took to her Instagram to share cryptic emotional posts. The first one was a meme which read:
"U ever watched somebody u love turn into somebody u don't know."
She followed it with another meme that read, "This is a snake mouth. It all makes [expletive] sense now."
On seeing the posts, fans immediately rushed to the comments section to comfort Shante and tell her not to mind Powell's claims.
The Jasmine Brand, however, noted that Shante replied to one of the comments which asked if everything was okay between her and Snoop. The mother-of-one reportedly said her cryptic posts had nothing to do with Snoop as all was fine. 
All truly seems to be fine with the lovebirds as CapitalXtra reports that the "Drop It Like It's Hot" rapper shared a sweet before and after photo of him and Shante. 
The rapper shocked fans with a photo of them from way back in 1992. He then followed it up with another photo of them in 2013. There is no doubt their love has evolved over the years.