Channing Tatum's Ex-Wife Jenna Dewan Stuns in Floral Dresses That Show off Her Baby Bump in Photos
Channing Tatum's former wife and actress, Jenna Dewan, uploaded new photos of her sporting floral dresses while also showing off her baby bump. 
The entertainer took to her Instagram page to show how it all went down at Fox studios during an episode of "Flirty Dancing."
Jenna appeared in two floral dresses, the first was a long purple template attire, while the second was a long-sleeved short dress with a belt.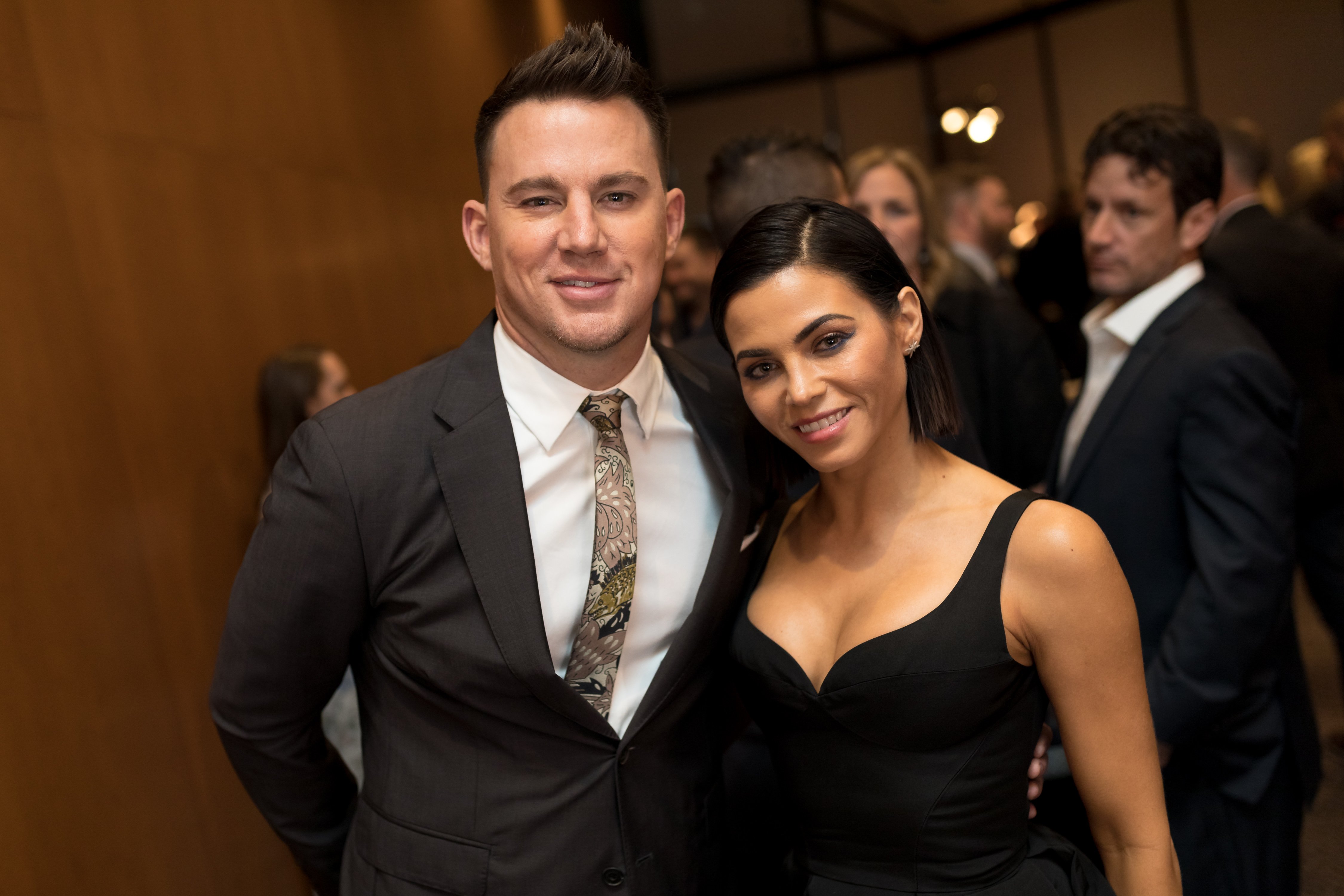 Channing's ex-wife isn't giving in to the uneasiness of pregnancy, and her heels and poses are proofs of her extraordinary strength.
The post's caption signified that the actress and her crew had a swell time in the studios and that the show had strings of surprises. She wrote:
"One of my favorite episodes of @flirtydancingfox on tonight 8/7c on @foxtv, wait till you see the surprise that happens." 
Jenna's boyfriend, Steve, is excited to be a father, and he takes complete care of his beau. The actress revealed that her man and her daughter, Everly, whom she shares with her former husband, are over the moon for the soon-to-arrive baby.
Although this isn't her first child, the actress is as excited as the rest of her family. Pregnancy number two comes with its rigors, but Jenna has handled a pregnancy before, which makes it less stressful.
The show is an adaptation of a British dance show, and it involves singles falling in love over a shared dance.
Apart from the joy of having another child in the family, the couple does well to manage 6-year-old Everly. On new year's eve, the couple stayed up to keep an eye on Everly because she puked all night.
The expectant mother updated her Instagram story, writing:
"Anyone else up all night with a puking kid?... What is sleep?"
Her lover commented, revealing that it was his first time with a "puking kid." When Steve isn't commenting on the TV star's posts, then he's updating images of her stunning looks, which he follows up with praises. 
Steve is also a proud supporter of her show, "Flirting Dancing," he took to his Instagram to express his love for her astute dedication to work.
The show is an adaptation of a British dance show, and it involves singles falling in love over a shared dance. Great storyline? No wonder Jenna is confident her audience will love the show.
The "Flirting Dancing" star has a penchant for writing, which she displayed in her recent publication, "Gracefully You." It featured the intricacies of her first marriage and how she picked herself up to start again.