Pink & Carey Hart Donated $500,000 to Australia Wildfire Relief Efforts Because They Wanted to Give Back
Over the month, the media has been awash with stories of the wildfires holding Australia in their grip. Some celebrities have since reached out to offer assistance and one of them is Pink.
The singer and her husband Carey Hart, 44, donated $500,000 to local fire services in Australia at the beginning of January to assist. Now the couple has opened up about their reason for making the donation.
Pink, 40, and Hart addressed why they'd reached out to help while promoting their Tanks for Troops fundraiser. The couple explained that the situation in Australia had "struck a chord" with them.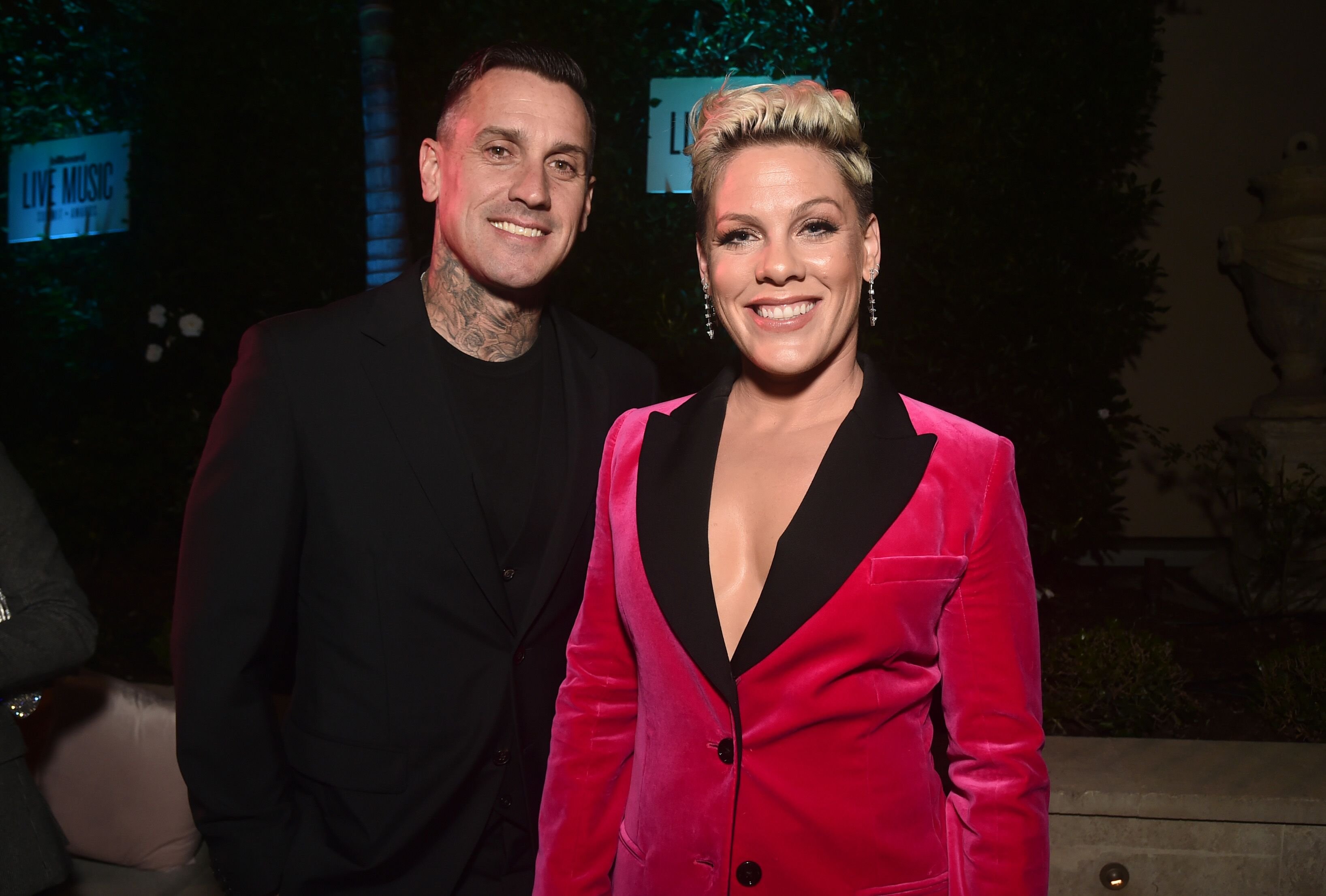 "It's important to give back"
Hart, who is a former professional motocross racer, said:
"We live a very fortunate life. I think it's extremely important in our household to give back and support people, animals, countries that aren't so fortunate."
The Grammy winner agreed with her husband's sentiments. She explained how growing up in a military family and volunteering at homeless shelters had broadened her outlook from a young age.
Pink & Hart want kids to learn from them
Part of the reason the couple gave back was to teach their children to want to do the same thing too. Pink and Hart are parents to a daughter Willow, 8, and a son Jameson, 3.
The musician explained their motives further stating:
"I can show them by example of how you can get involved as an ordinary civilian and that one voice does matter and that sometimes you got to speak up and stand alone and fight for what you believe in."
Australia is singer's "second home"
Pink also noted how helping was a "no brainer" for her because the continent was her "second home." Being a California resident meant she was accustomed to such natural disasters which she called "terrifying."
Helping because it's the right thing
The other reason that pushed the star to help was that she knew she had to do "the right thing." Willow is learning from her parents and works to raise money for animals.
Family fun time in the dirt
When the family isn't making a difference in other people's lives, they enjoy having some downtime and fun. Over the past weekend, the whole family went motorcycling riding.
The fun family outing was captured in photos and video footage which was shared on social media.