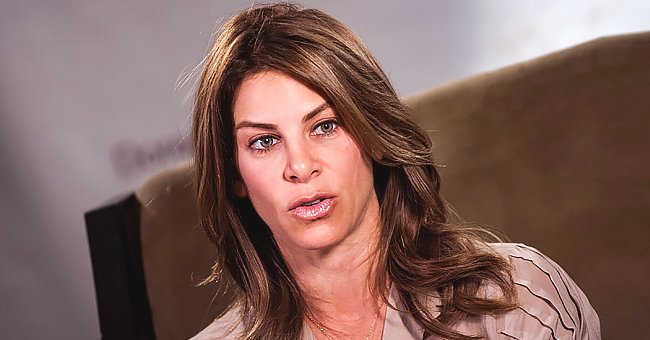 Getty Images
Jillian Michaels Posts Throwback Photo of Her Overweight Self Amid Lizzo Backlash & Addresses Drama in Comments
Jillian Michaels is not ashamed of her pre-fitness expert body, but the recent photo she shared was certainly an eye-opener for many who best know her for her more toned-down look.
On Thursday, Jillian Michaels took to Instagram to remind followers that she already had the experience of being overweight and encouraged them not to give up.
Michaels has recently been promoting her new app, My Fitness by Jillian Michaels. Her page is filled with photos of her in the current day, so the throwback caught some attention. The pic is found below.
Lizzo attends the 30th Annual GLAAD Media Awards at The Beverly Hilton Hotel on March 28, 2019| Photo: Getty Images
A different Jillian
In the shot, a young Michaels is wearing a striped blue shirt and shorts. Her golden hair is held back with a white band, and both hands are raised as she tilts her head sideways.
Michaels wrote in the caption: "Here's me at 5'0 tall and 175 lbs. If I can do it - anyone can. Share your story..." While fans know of Michaels' past, it's not something one often thinks about.
When Michaels got in trouble last week for comments she made regarding singer Lizzo's weight, the fitness expert's own past wasn't brought up in the interview.
The Lizzo incident
At the time, Michaels was responding to comments made by the host of "BuzzFeed News." She got flack for asking, "Why are we celebrating [Lizzo's] body? Why does it matter?"
Many perceived Michaels' words as fat-shaming and voiced their disapproval online. Last week, talk show host Whoopi Goldberg was one of those who defended the "Truth Hurts" singer.
Speaking on "The View," Goldberg disagreed with Michaels and said she was indeed "thrilled" about Lizzo's body and gladly celebrates her for doing what she wants with it.
Jillian's true feelings
Since then, the "Biggest Loser" coach has doubled down a few times on her words. Underneath her latest post, she responded to a supportive fan who was happy to see her stick to her guns.
In part, Michaels said she was not trying to attack Lizzo at all. She explained that celebrating anyone's overweight body would be like celebrating a best friend's smoking habits specifically.
Not backing down
In a prior post, Michael reiterated her initial sentiments that everyone is worthy regardless of their outer appearance. However, she also mentioned the health risks that come with obesity.
She ended by reminding others to care for their health because they love themselves. Of course, many were wary of it and still asked for an apology. We doubt they'll get one anytime soon.
Please fill in your e-mail so we can share with you our top stories!