Whoopi Goldberg Defends Lizzo after Jillian Michaels' Controversial Comments about the Singer's Weight
Whoopi Goldberg is celebrating singer Lizzo after fitness expert Jillian Michaels was accused of body-shaming her during an interview. Michaels said she is a fan of the artist. 
Former coach on "The Biggest Loser," Jillian Michaels, 45, stepped in hot water this week when she addressed a comment during an interview on BuzzFeed News' "AM to DM." 
In the clip, host Alex Berg was speaking about the body-positivity movement and used singer Lizzo as a prime example of someone who proudly displays a body that we're not accustomed to seeing.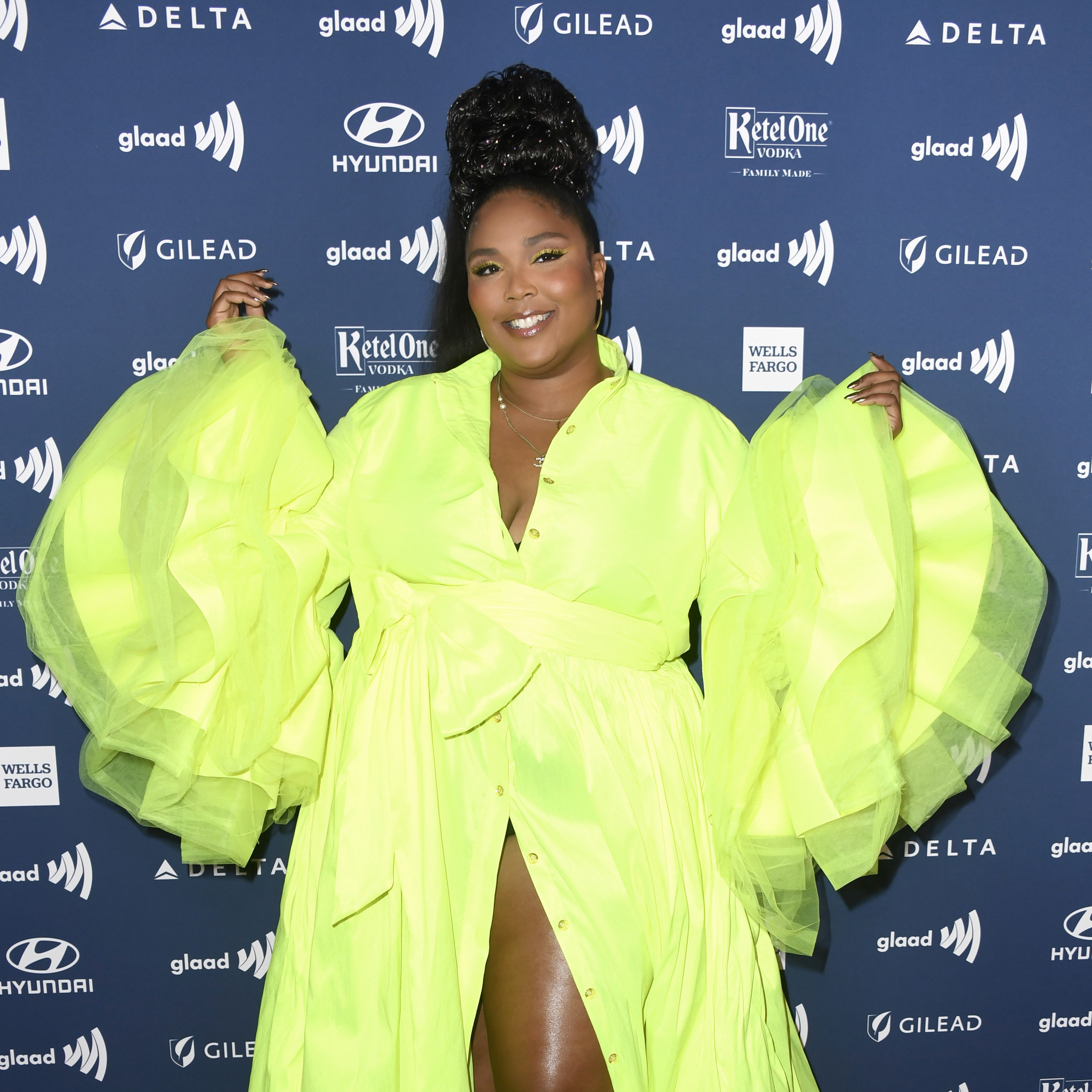 Michaels original comments
Michaels cut Berg off to state: "But why are we celebrating her body? Why does it matter? Why aren't we celebrating her music? 'Cause it isn't gonna be awesome if she gets diabetes."
The words would come back to haunt Michaels as netizens came out in droves to defend Lizzo and accuse the celebrity fitness professional of attacking and body-shaming the singer. 
.@JillianMichaels on Lizzo: "Why are we celebrating her body? Why does it matter? Why aren't we celebrating her music? 'Cause it isn't gonna be awesome if she gets diabetes." pic.twitter.com/FkKBd8J87b

— AM2DM by BuzzFeed News (@AM2DM) January 8, 2020
The backlash erupts
"The Good Place" actress Jameela Jamil was one of those who took to Twitter to point out that thinner people can also have diabetes and high cholesterol — as is the case with her family. 
Some took up for Michaels, asserting that she has a point and referencing statistics showing the estimated 80-85% risk of developing type 2 diabetes as a result of obesity. 
Fat shaming is not ok. Using fat shaming as an alarm, code or determinant for contracting a chronic illness is dangerous and gross.

— MrsBundrige (@MrsBundrige) January 8, 2020
Things were a bit less technical on "The View," where co-hosts Whoopi Goldberg and Joy Behar discussed the incident. Goldberg was all for the "fabulous" Lizzo. 
"The View" hosts weigh in
She stated, "She is who she is … and if you don't get it, then you don't get it." Meanwhile, Behar noted that people aren't celebrating Lizzo's body, but the fact that she likes it and is comfortable.
I don't see how Jillian was fat shaming... she was asking why we should be celebrating unhealthiness when we could simply celebrate the artist's talent. If you want to argue that being fat is not unhealthy then there's nothing to say - you're in a fact free bubble I guess.

— TJ (@TomJ3rd) January 9, 2020
Goldberg proposed there was no difference, saying, "I'm thrilled that she's a big-figured woman and that she has no compunction about wearing whatever she wants to wear, and she's uncomfortable, so I do celebrate her." 
Behar then took it away with a hilarious rant about her aversion to exercise. Now and then, her co-hosts chimed in with the benefits of exercise, but it did little to slow her down. 
Michaels not backing down
TMZ later caught up with Michaels once again to get her response to the flak she'd received for her comments. The 45-year-old doubled down on her initial opinion. 
She made sure to espouse the idea that a person's weight and size have nothing to do with their worth, beauty, or value while sticking to her words about the health risks that come with being obese. 
"You take care of your health because you love yourself," she noted. Michaels later took to Instagram to share a text post reflecting similar sentiments. 
Lizzo quits Twitter
The debacle comes amid Lizzo's decision to quit Twitter this week due to a slew of bullying and negativity she was receiving on the platform. Typically, the artist remains positive despite the trolling. 
However, she decided she needed a break from it all and made the announcement to fans along with a promise to return whenever she felt like it.
It's unclear whether Michaels' words contributed to the decision. We hope, though, that the "Truth Hurts" singer will continue to love herself whether or not she's on social media.