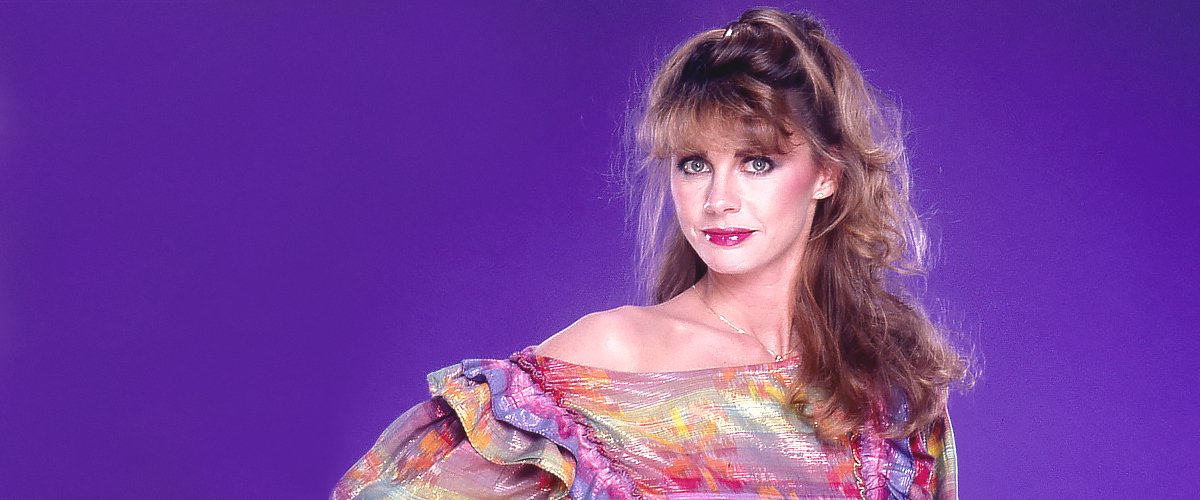 GettyImages
Jan Smithers' Life after 'WKRP in Cincinnati': Divorce from James Brolin and Life Overseas
Jan Smithers is better remembered for her role as Bailey Quarters in the '70s series "WKRP in Cincinnati." However, Smithers is now retired from the screen and has devoted her time to helping others through wellness and spirituality.
After a mildly successful career in television that lasted less than 20 years, Jan Smithers decided to retire to become a full-time mom. Her last acting credit was in the 1997 film "Mr. Nice Guy," and she has remained away from the spotlight for the past 40 years.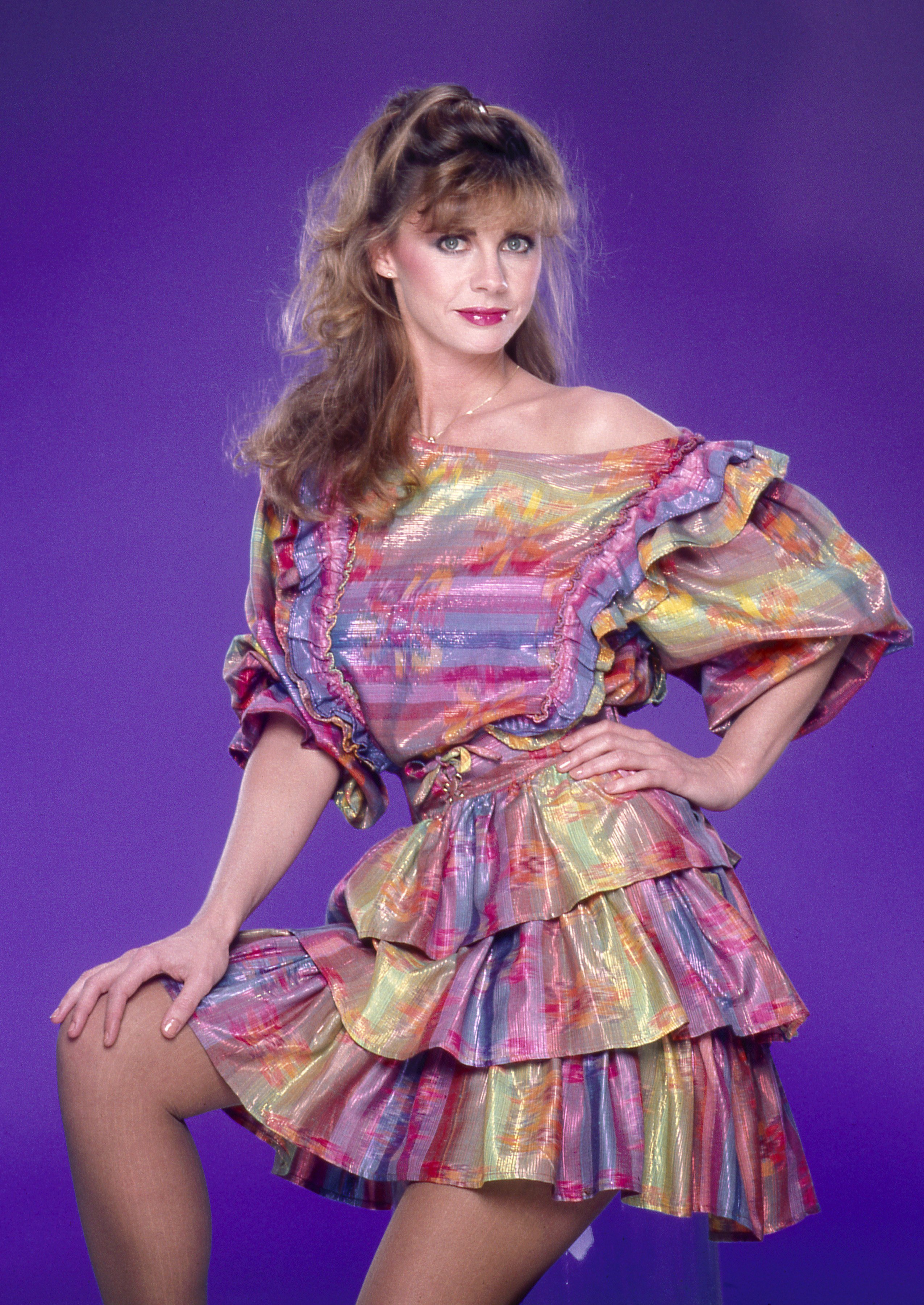 Jan Smitters in "WKRP in Cincinnati" | Photo: GettyImages
JUMP TO FAME
The first time that 16-year-old Jan Smithers decided to skip school and hang out with a friend at the beach, she was sitting alone at the sand watching her friend surfing when two men in suits approached her claiming to be reporters from Newsweek magazine, as she recalled:
"They looked like little pencils walking down the beach. They walked right up to me and said, 'We're doing an article on teens across the country, and we're looking for a girl from California. We're wondering if you'd be interested in doing the article.'"
Smithers said yes, and aside from the interview, she had a photo taken sitting on the back of a motorbike. Soon after, that pic would become the cover of the magazine, and Jan started to get calls from agents that wanted to represent her.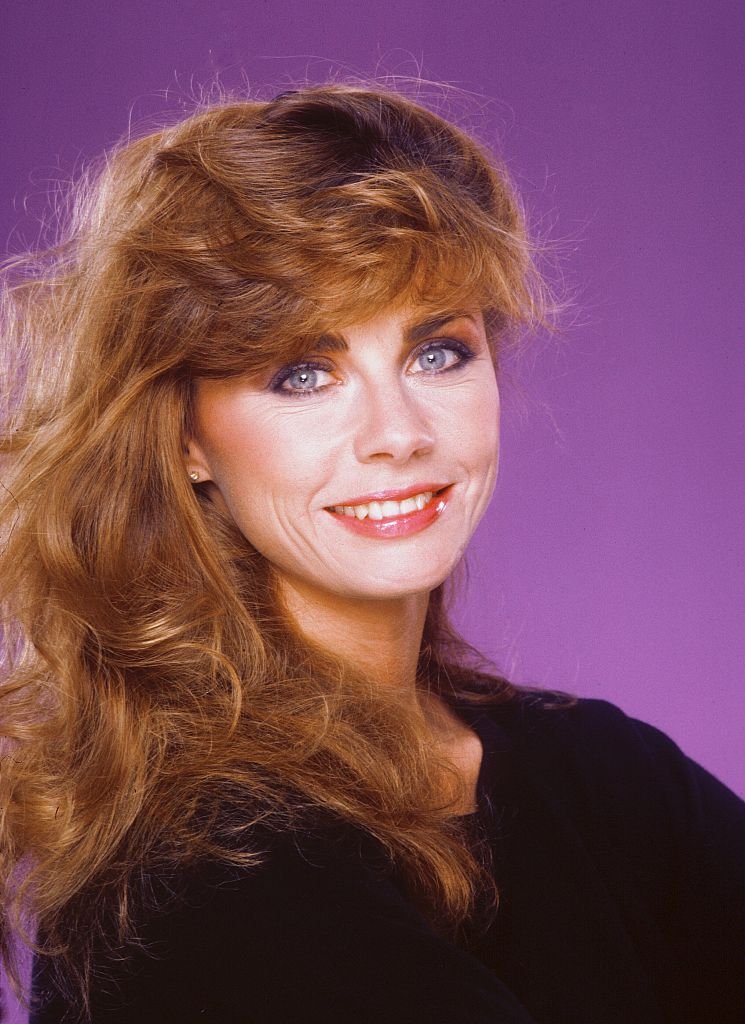 Jan Smithers poses for a portrait in 1981 in Los Angeles, California | Photo: GettyImages
Her mother, a homemaker, embraced Jan's newfound fame but kept her daughter's best interests at heart while trying to find the right people to work with.
"I remember sleeping in the car with her. She was looking for someone who communicated like a person," Jan recalled of the times she spent with her mom meeting agents all over Hollywood.
TIME ON THE SCREEN
Smithers started to make commercials while finishing high school, and her modeling career also skyrocketed.
She enrolled at the Chouinard Art Institute, now the California Institute of the Arts, but dropped off to pursue an acting career.
Jan was in her early 20s when she landed her first role in the film "When the Lilies Bloom," and later appeared in series like "Love Story" and "Starky and Hutch," before landing her most iconic role as Bailey Quarters in "WKRP in Cincinnati" in 1978.
The show ran for four seasons until 1982, and afterward, Smithers appeared in other popular shows like "The Love Boat," "Murder, She Wrote," "Comedy Factory," and "Hotel," where she met her second husband, James Brolin, in 1984.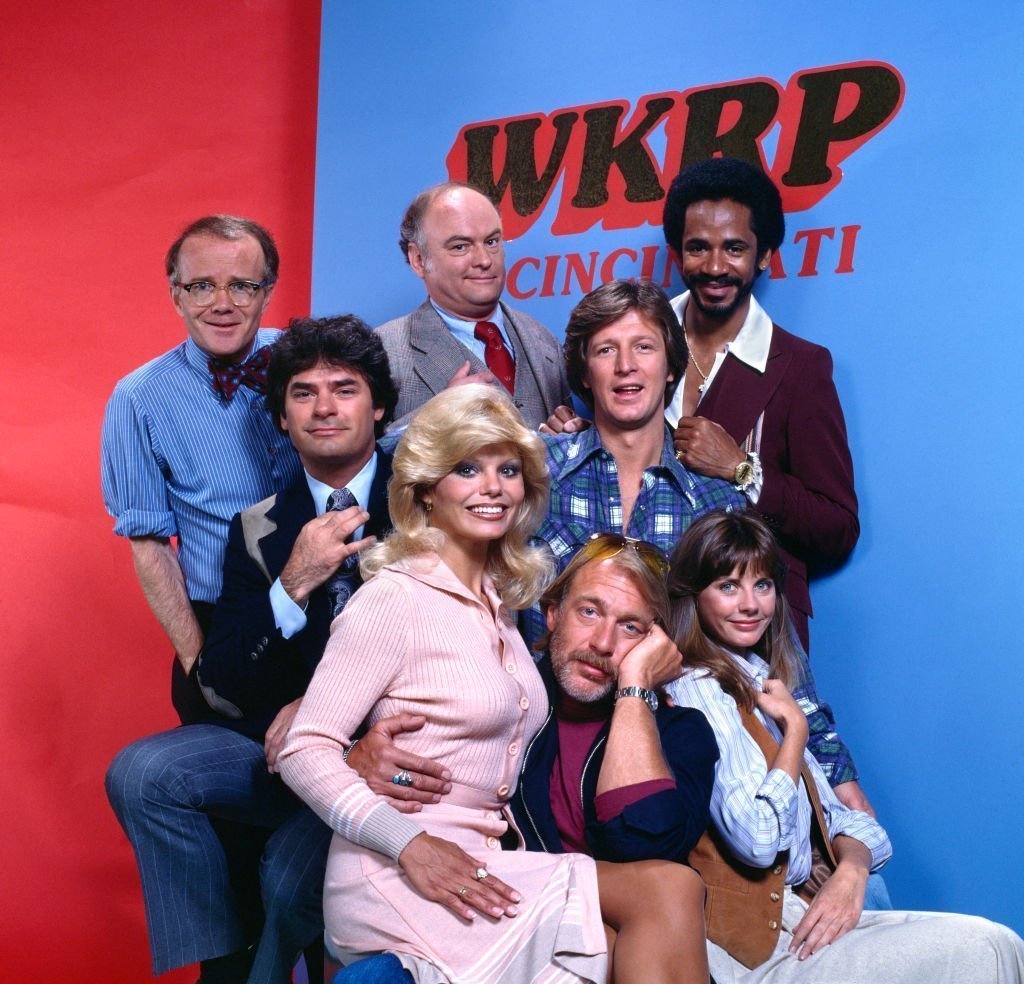 Cast of "WKRP in Cincinnati" in 1978 | Photo: GettyImages
LIFE AFTER THE SHOW
Although Brolin was married to Jane Cameron when he met Smithers, it didn't take long for the actor to file a divorce.
He married Jan in 1986, and they welcomed a child, daughter Molly Brolin, in 1987. It was then that Jan decided to retire from acting to be a full-time mom, as she explained:
"I loved having a career, but when I met Molly, I just looked at her and told her, 'You need me.' And she looked at me so innocently. I thought I have to stay! She changed my life. I really longed to be her mom."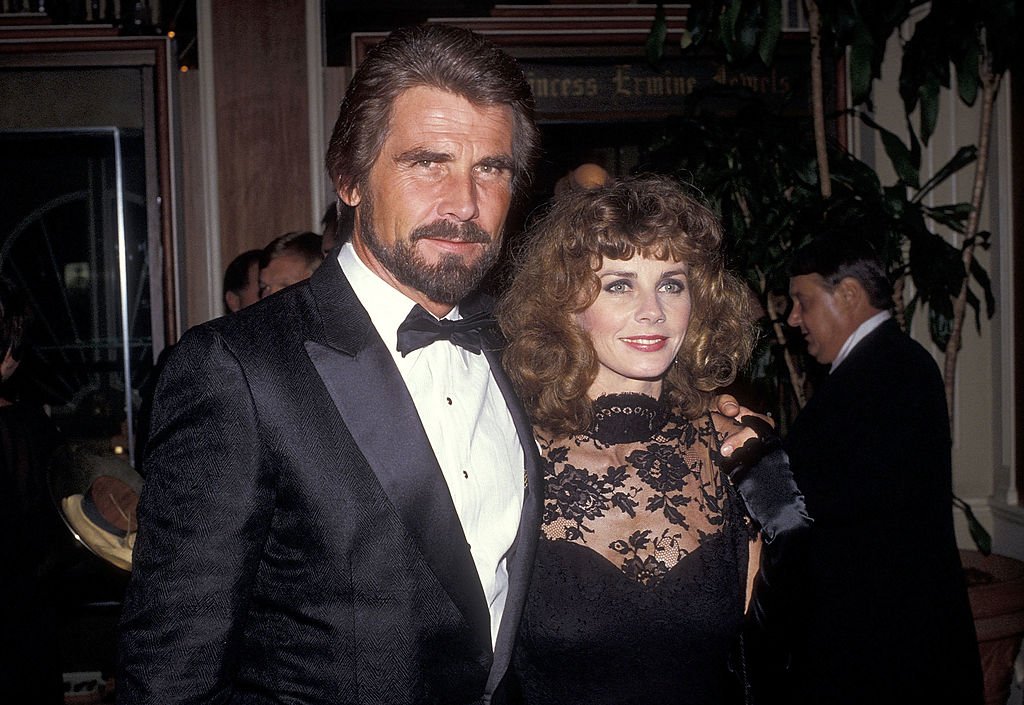 James Brolin and girlfriend Jan Smithers attend the ABC Party to Kick-Off the Second Season of "Hotel" on September 26, 1984 | Photo: GettyImages
Sadly, Brolin's packed schedule put a strain on the marriage and the couple divorced in 1995 after nine years of marriage. However, they ended up things in a good note, with Jan explaining that what they had was good, but somewhere they started to wander.
"I had Molly and wanted to be in the country and get away from that world," she added. "I just wanted a different life, and we ended up getting divorced."
TRAVELING OVERSEAS
Once Molly, who's now 32, was in high school, Jan decided to try some new things and went on a trip to India with a charitable group.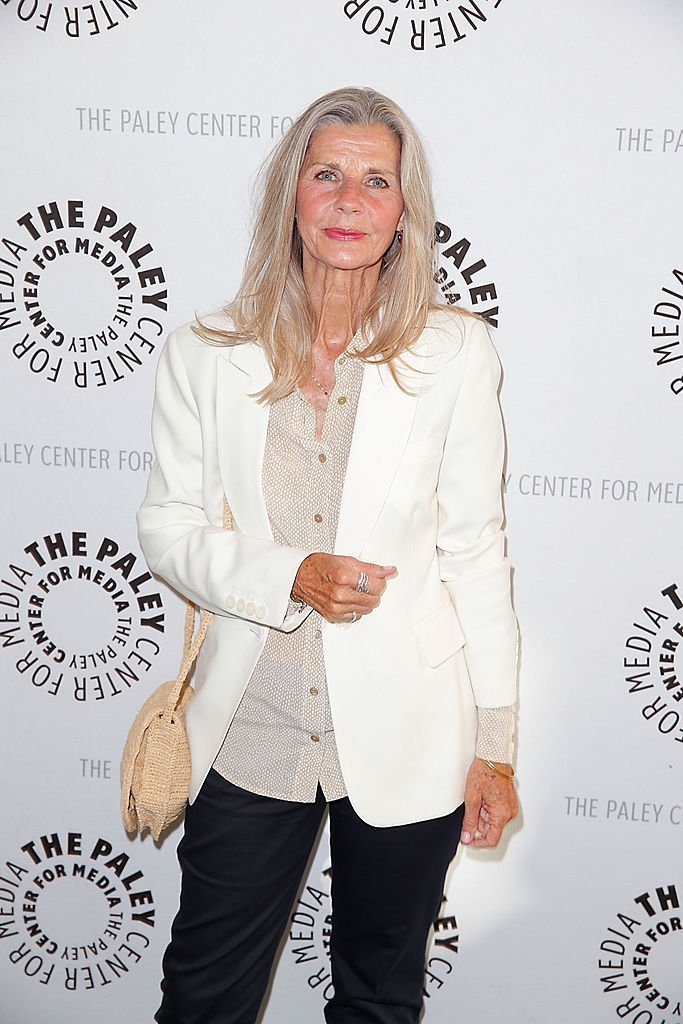 Jan Smithers arrives at The Paley Center For Media Hosts "Baby, If You've Ever Wondered: A WKRP In Cincinnati Reunion" at The Paley Center for Media on June 4, 2014 | Photo: GettyImages
She was so moved and impressed by the hardships she witnessed, and the people she met that she decided to keep going back to the country to help.
"I could make a difference," she said, adding that she spent the following 16 years constantly traveling to India. "I learned to meditate there, and I changed a great deal. I got out of myself."
Smithers soon turned her life around with yoga, meditation, and spirituality. She started to help others through wellness and became an outspoken advocate for environmentalist causes.
She spoke for solar energy as part of a subcommittee in Washington, and even though she claims to have done "a terrible job," she doesn't regret it. "My spiritual teachers always say, stay out of politics. But do you know what the byproduct of nuclear energy is?" she said. "I am so anti-nuclear energy."
Smithers still leads a highly private life, and although she is in social media, she keeps her accounts locked.
The last time she attended an event with fans was for the 2014 reunion of the "WKRP in Cincinnati" cast organized by The Paley Center for Media.
As for her daughter Molly, she seems to have a great relationship with both of her parents, and she's a talented metalsmith, as seen on her Instagram.
Please fill in your e-mail so we can share with you our top stories!