Sandra 'Pepa' Denton's Ex-Husband Treach & Their Daughter Egypt Talk about Upcoming Salt-N-Pepa Biopic
Treach claims his ex-wife, Sandra "Pepa" Denton privately admitted some stories about him were fabricated as he opens up about Salt N' Pepa's biopic and why he refuses to be a part of the film.  
There was a lot that was said that wasn't true according to Treach when he spoke about his ex-wife, Sandra "Pepa" Denton's Salt N' Pepa biopic. The "Naughty by Nature" rapper expressed his dismay over the lies told about him as he sat with his daughter, Egypt Criss for an interview with The Breakfast Club.
HE'S NOT WHO THEY SAY HE IS
Treach revealed that on several occasions including the release of Pepa's previous book, he was always painted as a violent man when the truth was he wasn't. He said he let the book slide and didn't take legal action against Pepa because the book wasn't successful.
But now he's worried that the upcoming biopic would have a greater impact on his reputation, especially with the #MeToo climate in the midst."We have a love-hate relationship," Treach admits but clarifies that there was never any domestic violence involved in his marriage with Pepa as her book and now film intends to portray.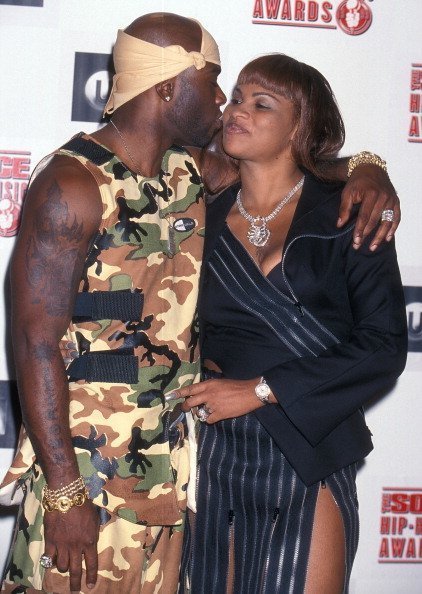 PEPA'S PRIVATE ADMISSION OF FABRICATION
Treach recalled that after browsing the film's script, he questioned Pepa about incidences the script claimed happened but never actually did. It was the same when he asked her about the book's fabricated stories. "When did this ever happen?" Treach had asked Pepa and she had replied, "Well, you know, I didn't proofread it and they put a little extra.'"
Treach's only concern is for the truth to be told. He confesses he's no angel but he's not the "weak, savage, demonic abuser" the biopic claims.
One of the incidents Treach questioned in the book was the one where he allegedly pulled her hair. But he explains Pepa was already bald and wearing a wig when he met her because of all the hair dye she would use.
DEFENDING HER PARENTS
In Pepa's defense, Egypt insisted that her mother never wanted to paint him as the bad guy even if Treach claimed she never publicly contested the fabricated stories.
"Mom said she was fighting very hard. They kept trying to add stuff in and she was like, "No, no, and no," said Egypt who also assures her father that he's not the abuser he's being depicted.
"If someone is an abuser, like a father, he would do that on his own kids. He has treated us like angels all of our lives. I've never got a whoopin' in my life," Egypt proudly shared.
Treach's only concern is for the truth to be told. He confesses he's no angel but he's not the "weak, savage, demonic abuser" the biopic claims.
ON WANTING NO PART IN THE FILM
Treach revealed the director of the biopic approached him requesting him to sign a release and coach the actor that would portray his part. But he refused to sign and be part of the film. 
Meanwhile, Egypt auditioned to portray her mother but was cast for another role. Laila Odom instead will be playing Pepa while GG Townson will portray Cheryl "Salt" James. The Lifetime film is directed by Mario Van Peebles with Salt and Pepa as executive producers. It's expected to premiere this year.