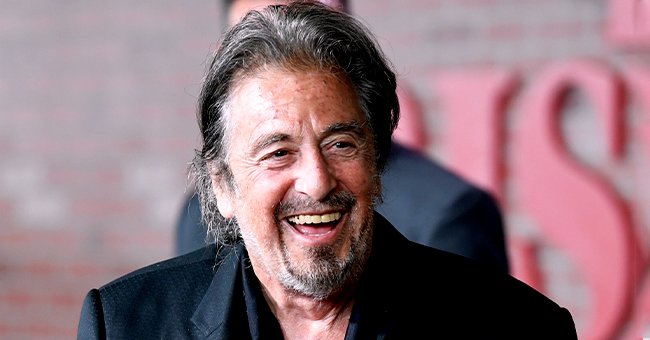 Getty Images
Al Pacino Who Is Famous for His Role in 'The Godfather' Films Has Three Children - Meet Them All

Al Pacino is a legend following his starring role in "The Godfather" in 1972. Now 79, the actor is still ready to leave his legacy behind with his three children.
After establishing himself as a household name for his role in the timeless classic "The Godfather," Al Pacino was in no rush to create a family of his own.
The star has never been married, but in October of 1989, he did become a father when he welcomed a daughter with his ex-acting coach, Jan Tarrant.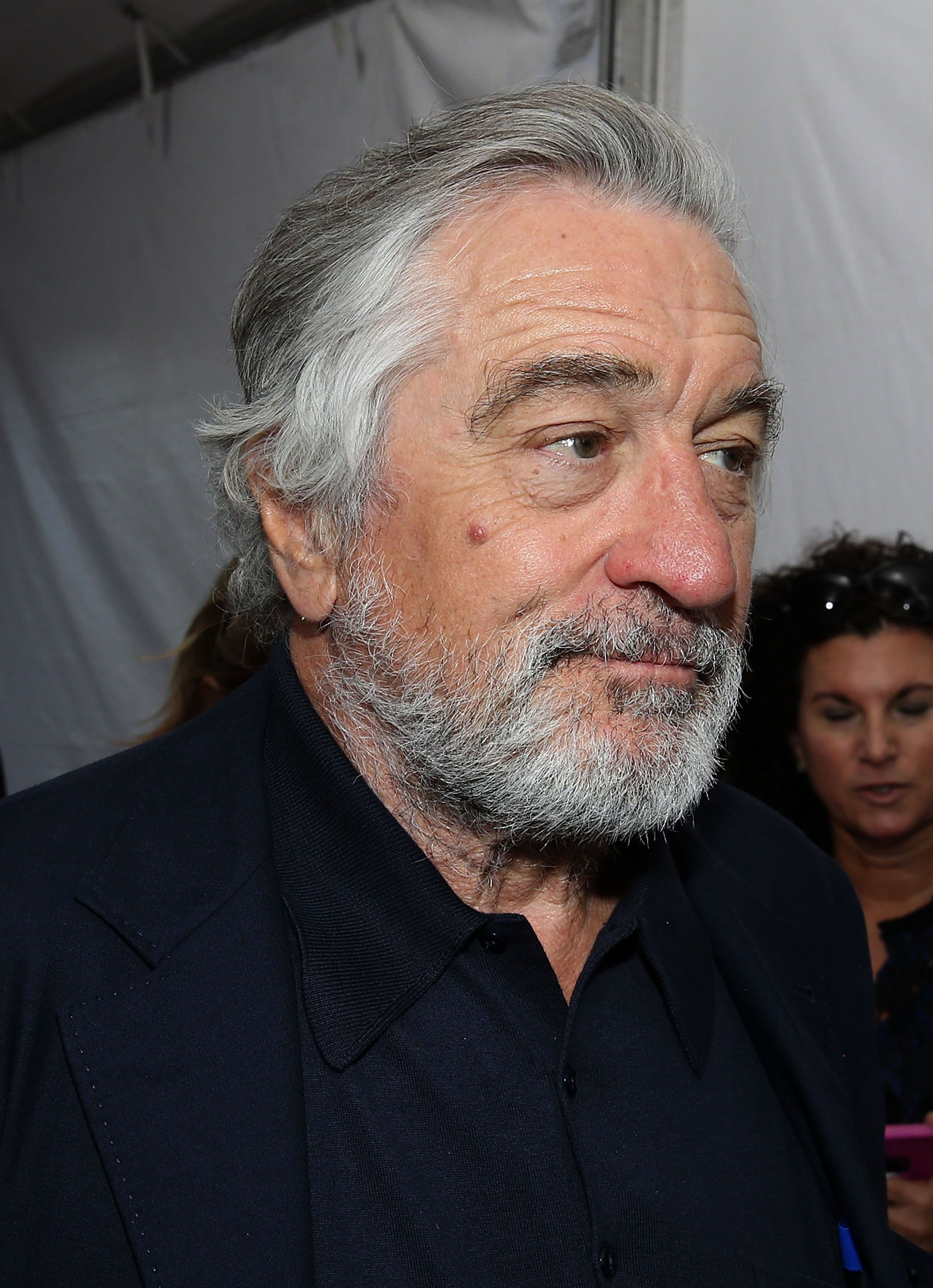 Robert DeNiro attends Hands Of Stone Premiere With DeLeon Tequila | Source: Getty Images
Julie Pacino
Julie Pacino, 30, grew up and followed in her father's footsteps by joining the entertainment industry. However, she took her own route and became a producer and director.
The black-haired beauty has directed seven shorts and produced or co-produced 10 films according to IMDb. In 2014, Julie did an interview about Poverty Row Entertainment, a company she co-founded.
Julie spoke about being raised around film sets and developing a love for creating short films and writing stories. She called it "therapeutic" and said she knew it was her purpose for a long time.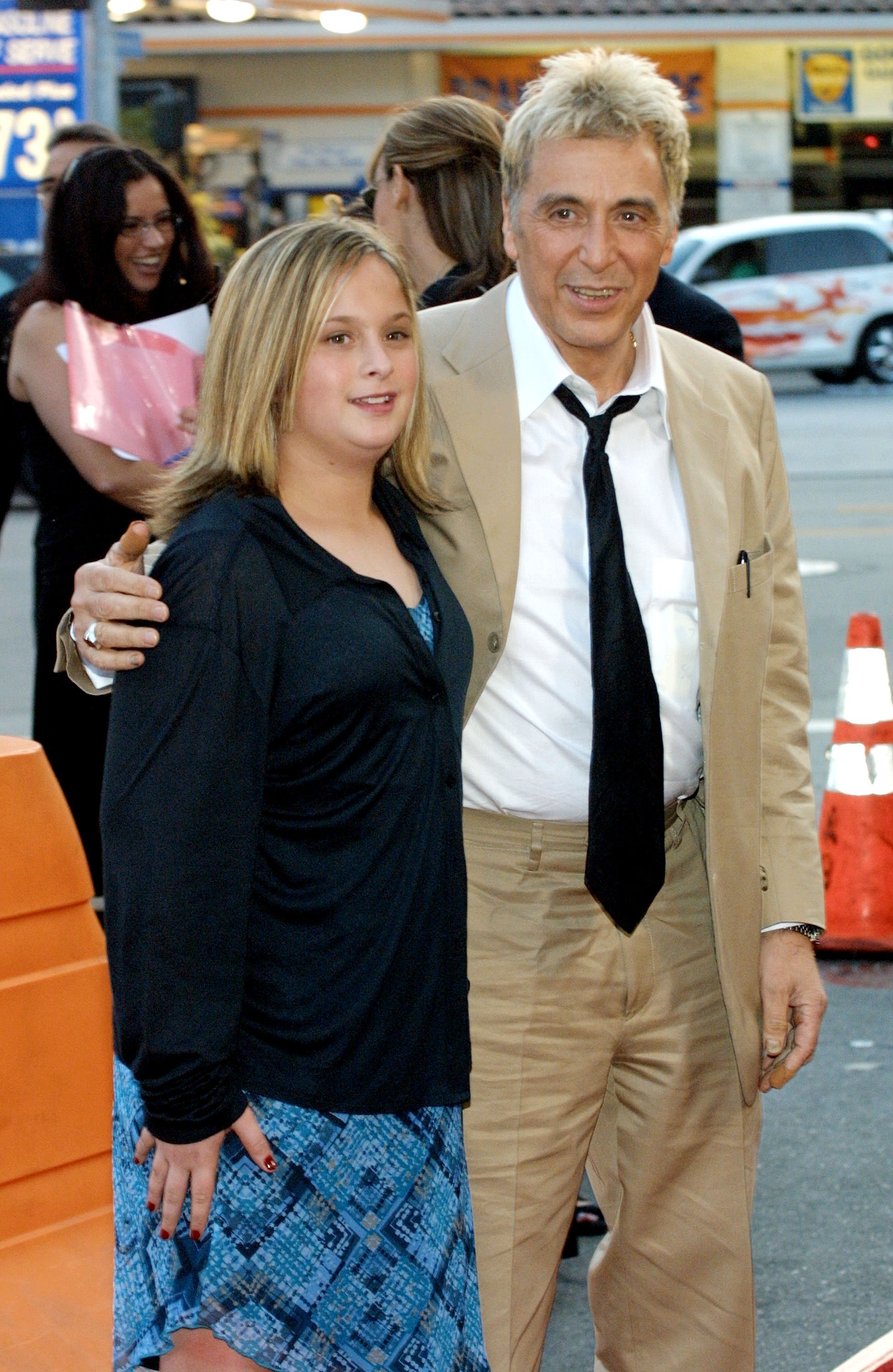 Al Pacino and his daughter at the premiere of "Simone" in Los Angeles, California on August 13, 2002 | Photo: Getty Images
Her first arrest
While Julie's life has been relatively drama-free — compared to other celebrity kids — she did get in trouble at 21 for drunk driving in Manhattan. She had downed three beers and taken marijuana.
The police who pulled her over performed a breathalyzer test, which saw her blood alcohol level at .12 percent. Julie took a non-criminal plea and had her license revoked for three months.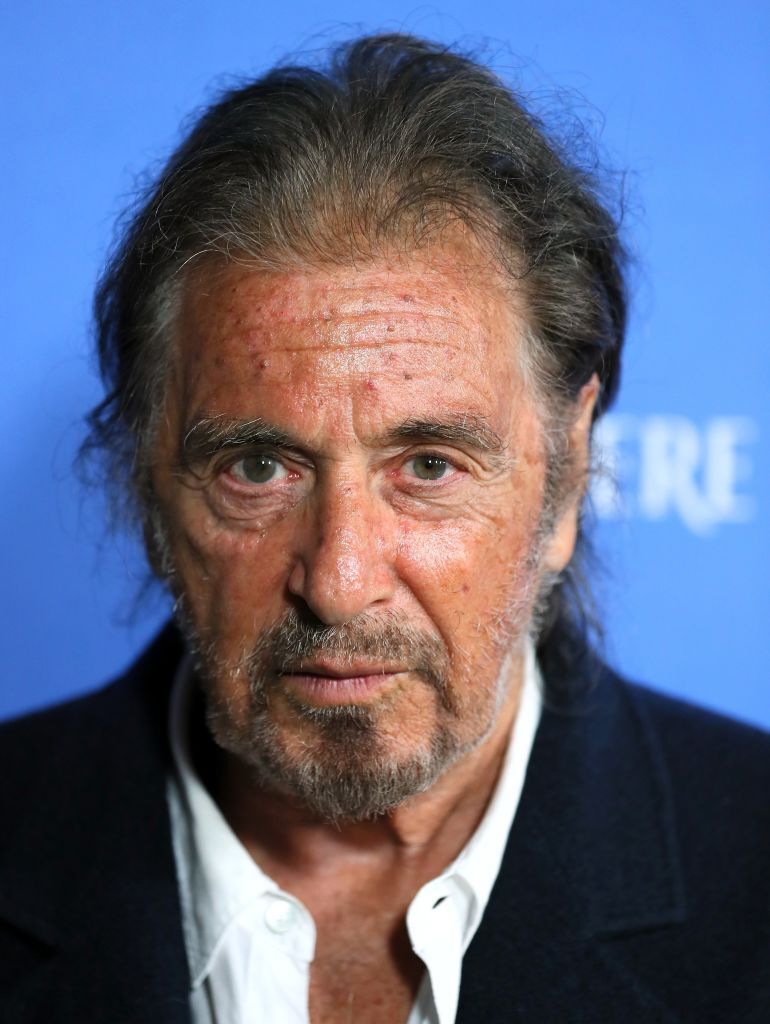 Al Pacino attends the 14th Annual Santa Barbara International Film Festival | Source: Getty Images
Anton and Olivia
While Al remained unwed, he also had twins with fellow actress Beverly D'Angelo. Al reportedly told D'Angelo that he wanted her to be the other of his children.
The actress later told Closer Weekly, "I got pregnant at 48, delivered six weeks after I was 49, and by 51, I was looking at a landscape as a single parent,"
The pair got together in 1997 and welcomed twins Anton and Olivia in 2001 before splitting in 2013. At first, things were messy between the couple as they battled for custody.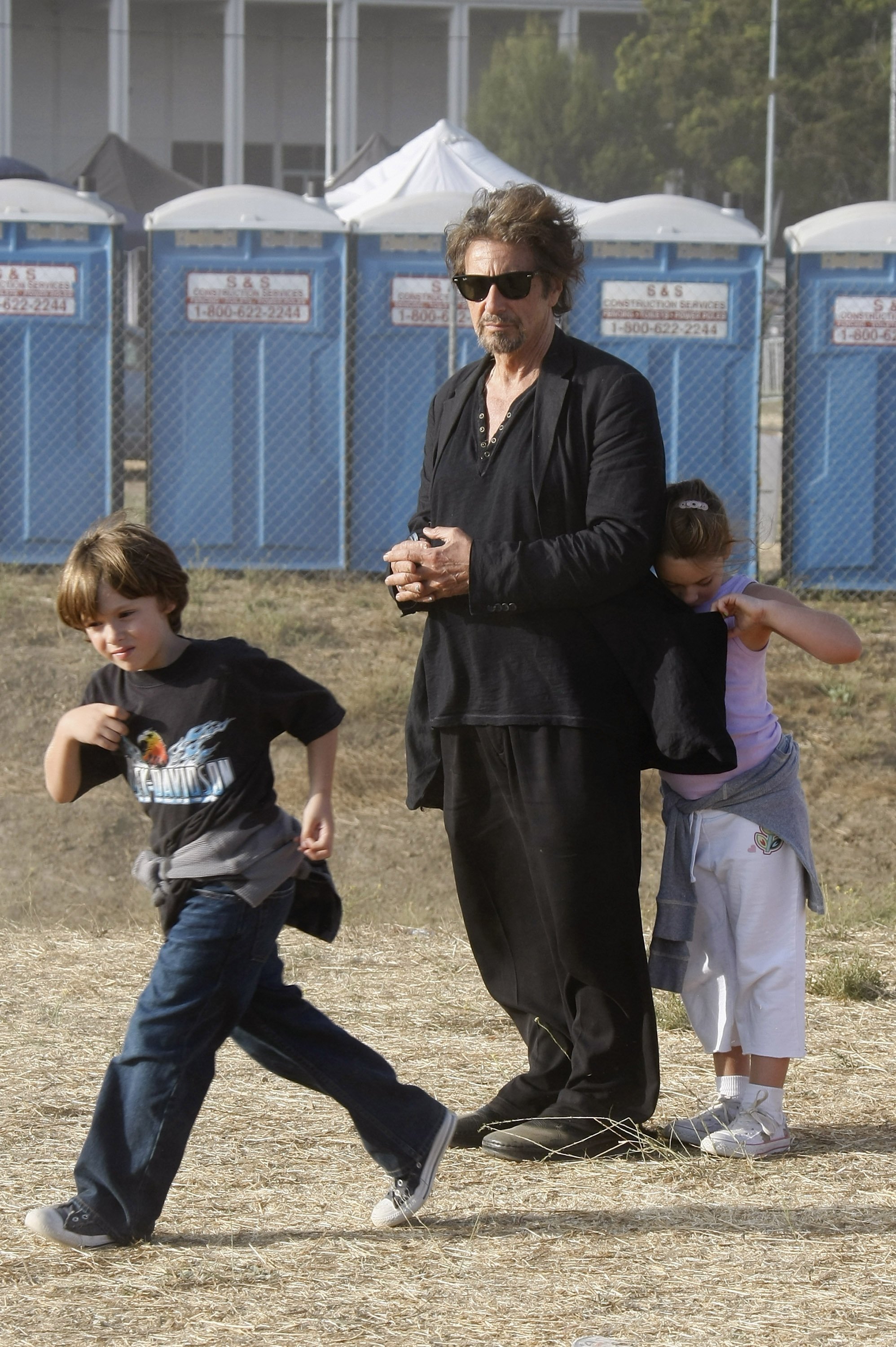 Al Pacino and his twins, son Anton James and daughter Olivia Rose in Malibu, California on August 31, 2008 | Photo: Getty Images
Co-parenting agreement
Eventually, they both were willing to work together as co-parents for their children's sake. D'Angelo told Closer, "The most important thing I've learned is how vital acceptance is."
While that applies to many aspects of life, D'Angelo was referring to her ex and how she couldn't change him. Al also spoke to the magazine, acknowledging his mistakes in life.
As for the twins, who are 18 now, both have mostly remained out of the spotlight. Olivia does make red carpet appearances now and then with her father.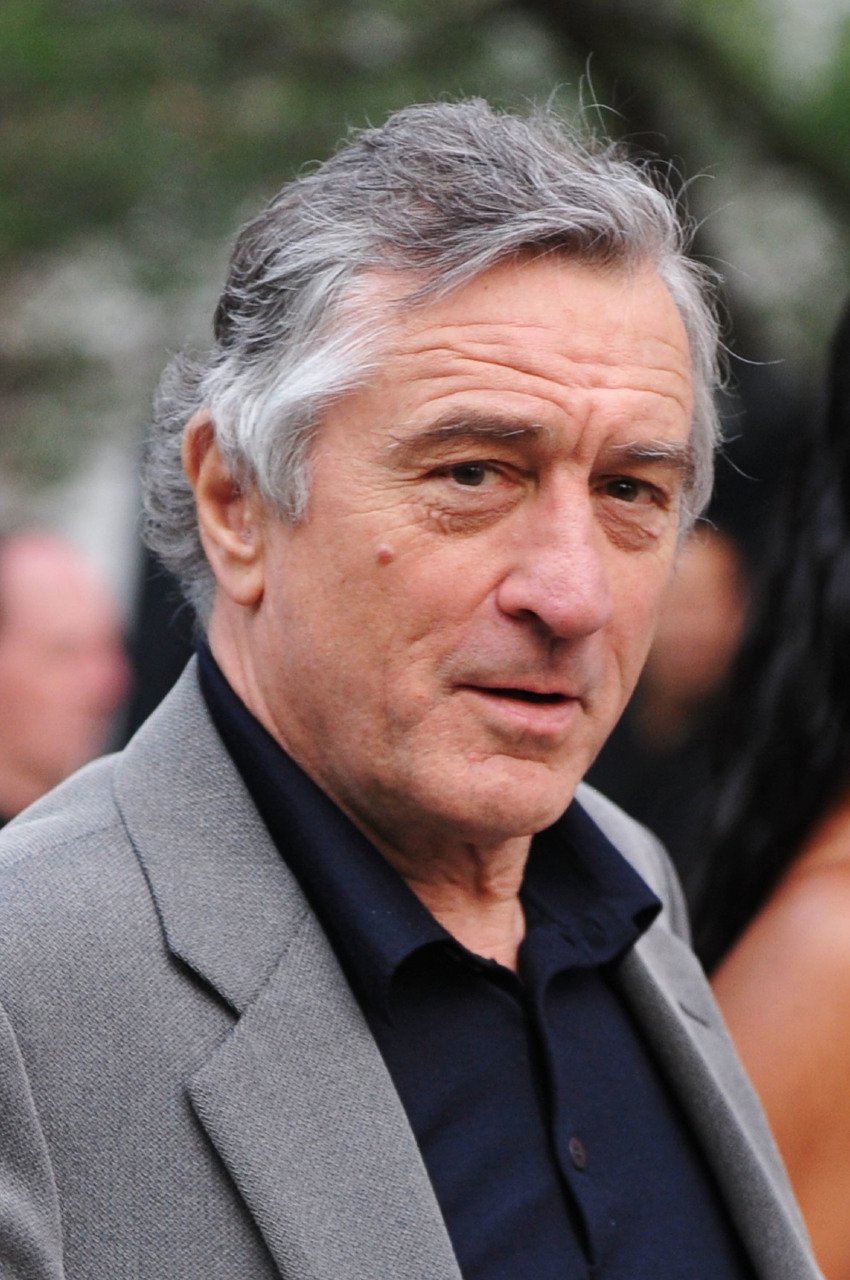 Tribeca Film Festival co-founder, Robert De Niro attends the Vanity Fair party before the 2010 Tribeca Film Festival | Source: Getty Images
It's unclear what the twins have chosen to do in life, but they have tons of time to figure it out. Meanwhile, dad Al continues to do his thing on the big screen.
Al's upcoming show
Last November, the news emerged that the actor would be starring in a new series called "Hunter" set to air on Amazon. The show is set in 1977 and follows a Nazi hunter group living in the Big Apple.
Jerrika Hilton, Millie Malone, Greg Austin, and Dylan Baker will also star in the series, which was created by David Weil with Jordan Peele as co-executive producer. No premiere date has been announced.
Please fill in your e-mail so we can share with you our top stories!